Last night, the annual Governor's Awards ceremony happened in California, and one of the evenings' honorees was none other than LucasFilm president Kathleen Kennedy.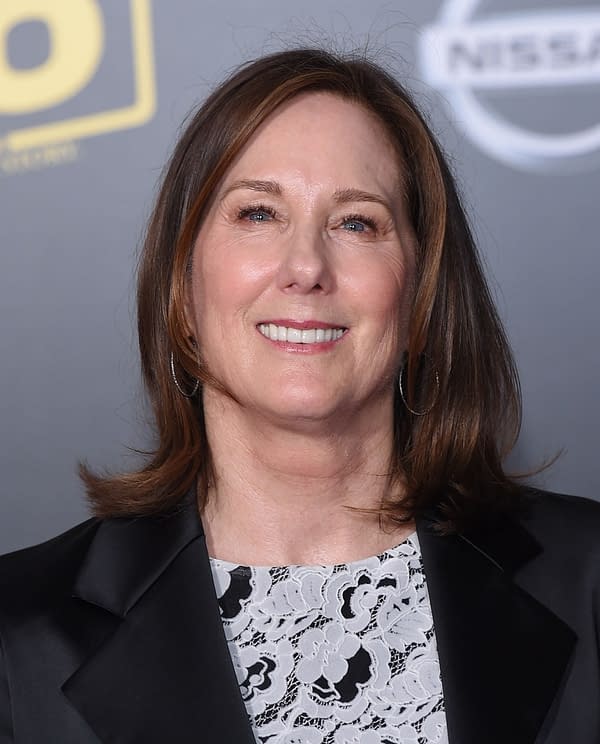 The long-time Spielberg collaborator and producer received the Irving G. Thalberg Memorial Award, to honor creative producers, whose bodies of work reflect a consistently high quality of motion picture production.
While accepting her award, Kennedy said:
"Steven, Frank and I formed Amblin Entertainment in 1981 with a goal that I think would make Mr. Thalberg proud–to tell hopeful stories, stories about the triumph of the human spirit."
Which is wonderful, and we're very happy to see her being recognized for her YEARS of tremendous work with Amblin and other companies.
Okay so aside from the award-honor bestowed on Kennedy last night, the reminder (thanks to Kyle Buchanan on Twitter), that her contributions to the films of Steven Spielberg are not just behind the camera, because….
Kathleen Kennedy was one of the "Anything Goes" dancers from Indiana Jones: The Temple of Doom!
Last night I learned Lucasfilm president Kathleen Kennedy was one of the "Anything Goes" dancers in INDIANA JONES AND THE TEMPLE OF DOOM pic.twitter.com/pfTFe6zGHu

— Kyle Buchanan (@kylebuchanan) November 19, 2018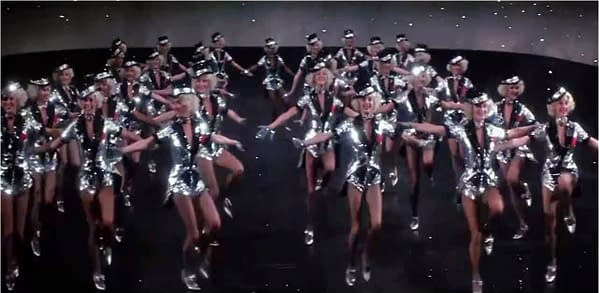 If you've forgotten, here's the sequence from the film:
This is one of those really awesome BTS things that get lost in the annals of cinema, and we're so happy to know this factoid.[user_id]
Enjoyed this article? Share it!