Pink to Perform National Anthem at Super Bowl LII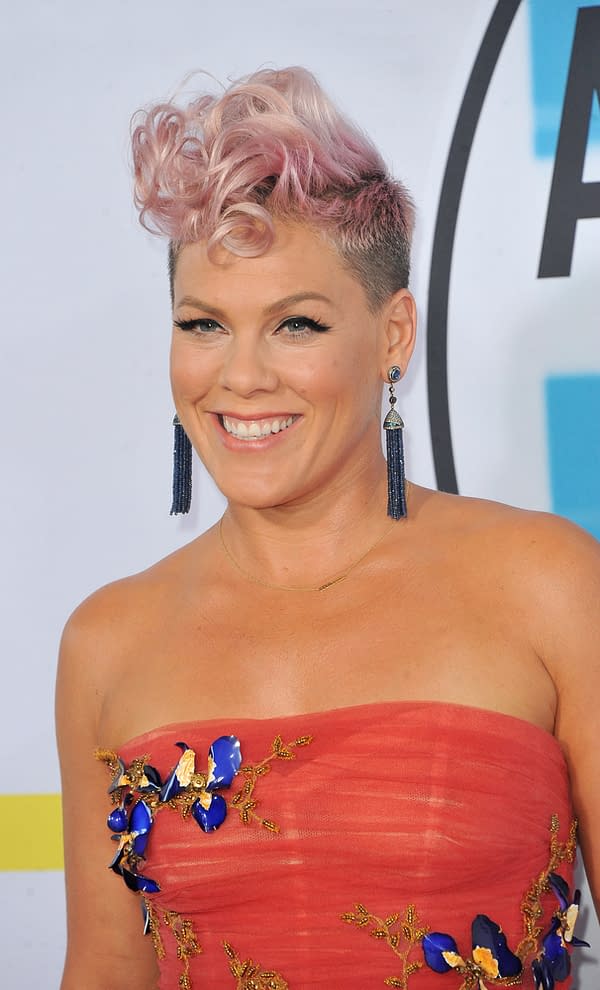 Just because the National Football League (NFL) is in the middle playoffs doesn't mean all the action's taking place on the field. NBC has picked up another traveler on the road to Super Bowl LII, with multi-platinum, multi-award-winning singer/songwriter Pink (P!nk) tapped to perform The Star-Spangled Banner live before kickoff at U.S. Bank Stadium in Minneapolis on "Super Bowl Sunday," February 4th. This will be the prolific singer, songwriter and actress' first time performing at championship game.
Additionally, actor/director Alexandria Wailes will represent the National Association of the Deaf (NAD) and perform both the National Anthem and America The Beautiful in American Sign Language. The NFL and NBC previously announced that singer/actor Justin Timberlake will headline the Pepsi Sugar Super Bowl LII Halftime Show.
Here's a look at how the NFL made the announcement earlier today, via Twitter:
If there's any question as to why Pink deserves the honor, all you need to do is look at her numbers: seven studio albums; one greatest hits album; sold 50 million+ albums; 75 million+ singles; 2.4 million+ DVDs worldwide; and 15 singles in the Top 10 on the Billboard Hot 100 chart (including four at the top spot). She's won three Grammy Awards out of 18 nominations, as well as: one Daytime Emmy Award; three Billboard Music Awards; six MTV Video Music Awards; two MTV Europe Awards; two People's Choice Awards and was named Billboard's 2013 Woman of the Year. Beautiful Trauma, her most recently released album, debuted at the top spot on Billboard's 200 chart and was a career high for her in first week sales; with her 2018 Beautiful Trauma world tour kicking off in Phoenix, Arizona, on March 1st.
The Super Bowl National Anthem has had a long history of name acts who've stepped up to the challenge and performed the song, including: Luke Bryan, Lady Gaga, Idina Menzel, Renée Fleming, Alicia Keys, Billy Joel, Diana Ross, Neil Diamond, Whitney Houston, Harry Connick, Jr., Garth Brooks, Natalie Cole, Vanessa Williams, Luther Vandross, Cher, Faith Hill, Mariah Carey, Dixie Chicks, Beyoncé Knowles, Christina Aguilera and many more.