The Rookie: Ray Donovan's Alyssa Diaz Joins ABC Drama Series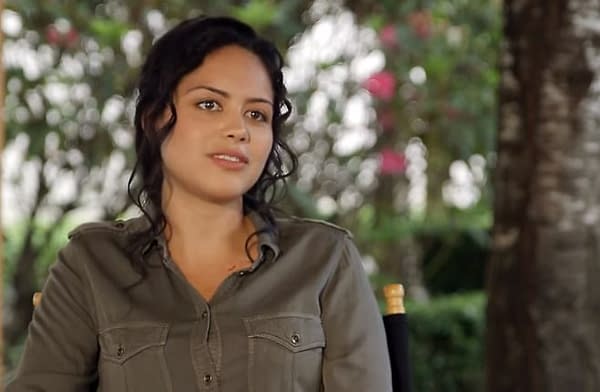 The precinct at ABC's The Rookie continues to get crowded, with word that Ray Donovan's Alyssa Diaz has been charged as a series regular in the light crime drama series. Written by former Castle executive producer/co-showrunner Alexi Hawley and executive produced by series star Nathan Fillion (Castle), the Mark Gordon/Entertainment One and ABC Studios production also stars Eric Winter, Afton Williamson, Melissa O'Neil, Richard T. Jones and Titus Makin.
In The Rookie, Fillion's John Nolan is the oldest rookie in the Los Angeles Police Department (LAPD). At an age where most are at the peak of their career, Nolan chose to leave his small town life and moved to L.A. to pursue his dream of being a cop. Finding himself surrounded by rookies twenty years younger than him, Nolan must navigate the dangerous, humorous and unpredictable world of a "young" cop, determined to make the most out of his second chance at life.
Diaz's Angela is an LAPD Training Officer who's close to making detective-trainee, but all of that could go up in flames after she's assigned to Jackson West: an entitled rookie whose father can either help or hinder her career. Angela now finds herself having not only having to play the usual "office politics" but also having to keep an eye on her new partner. Along with Ray Donovan, Diaz was a regular on Army Wives and recurred on Zoo; and has appeared in the films Red Dawn and Shark Night: 3D.
O'Neil (Dark Matter) has been cast as Lucy, described as "an intelligent, confident, tough, and compassionate LAPD rookie" Lucy's family history hasn't always been on the right side of The Law, and she is a budding love interest for Nolan during the first season. Williamson (Banshee) is on board as Talia Bishop, Nolan's training officer; and Winter (Rosewood) will play as Tim Bradford, Lucy's training officer.