Sorry, 'Walking Dead' Fans: Carl's Fate Was Set During the Summer So you would think that after spending months teasing fans about an upcoming season dubbed "All Out War" and promising a "moment that everyone will be talking about when the episode ends," fans of AMC's The Walking Dead would've been better prepared for the fallout from Season 8 mid-season finale.
Clearly, at least 60,000 of them definitely were not, because that's how many people have signed an online petition to not only have Chandler Riggs' recently-bitten Carl Grimes written back into the series but also for showrunner Scott M. Gimple to be fired. Spoiler, The Walking Dead fans: Carl's not coming back, and Gimple's not going anywhere.
What we do have is a backed-up timeline of events and a better understanding of who knew what and when, and it shows that the decision to sign Carl's death warrant was made well before the start of the series' eighth season. Shortly after the mid-season finale aired, William Riggs, took to Facebook to vent about the decision and express his issues with Gimple: "Watching Gimple fire my son 2 weeks before his 18th birthday after telling him they wanted him for the next 3 years was disappointing. I never trusted Gimple or AMC but Chandler did. I know how much it hurt him. But we do absolutely know how lucky we have been to be a part of it all and appreciate all the love from fans all these years!"
So taking Riggs at his word and considering Chandler's birthday is June 27, we can put the initial conversation about Carl's fate at around June 13 (mid-June). Looking at the calendar, that would place their meeting with Gimple approximately a month before San Diego Comic Con (SDCC) and 4-1/2 months before The Walking Dead's Season 8 premiere. Now that we know the moment when Carl was bitten, it's also clear the decision was made much earlier than fans realize since the lead-in to the bite was included in the trailer screened during The Walking Dead panel at SDCC on July 21 (which you can see for yourself below, at the 4:11 mark where Carl is being attacked by walkers ):
So in other words, Carl's fate was finalized early Summer 2017; which means no amount of fan petitioning at this point is going to change that. What's still unclear is how much longer Chandler will remain a part of Season 8. Many assume Carl will be taking his final lap during the premiere of the second-half of the season on February 25, 2018; but considering how the show's creative has been playing fast-and-loose with time, it's quite possible that mortal coil-shuffling might be delayed a bit longer.
For his part, Chandler is taking everything in stride; even giving fans some seriously tongue-in-cheek hope for a second-half return:
---
---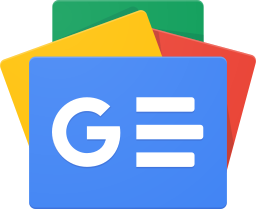 Stay up-to-date and support the site by following Bleeding Cool on Google News today!