Your First Look at the Marvel Comics Booth From New York Comic Con 2019 #NYCC
We had plenty of Marvel Comics news already this morning from the Diamond Retailer Breakfast at New York Comic Con – including the news that our compliant comics news rivals have yet to realise has been announced – but there's nothing quite a like a bit of booth reportage to make you feel like you are on the show floor.
So courtesy of Bleeding Cool's photojournalist Daniel Celko, here's a look at the Marvel Booth, on the showfloor of New York Comic Con 2019. And it begins with a very big reference to Hamlet with Venom Island…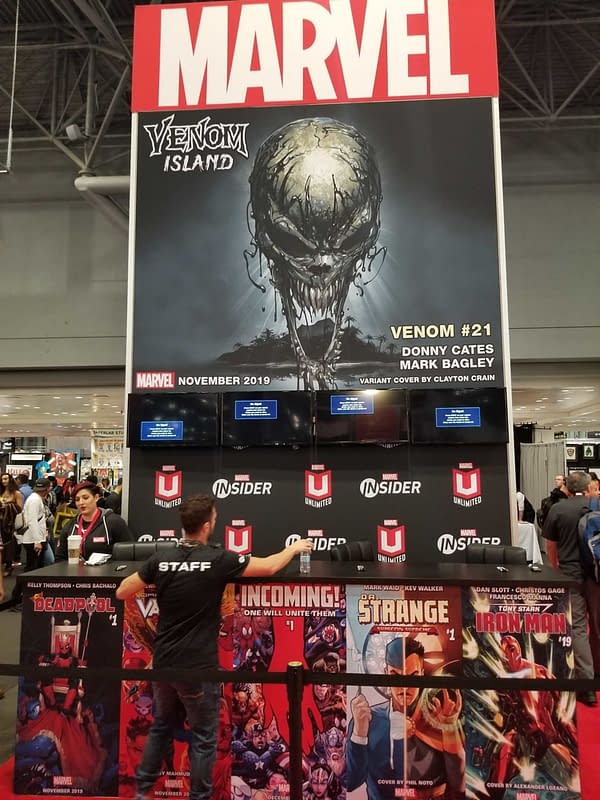 And you can see the titles that mean a lot to Marvel right now. Deadpool. Valkyrie, Incoming, Dr Strange: Suregon Supreme and Tony Stark: Iron Man as it leads into 2020…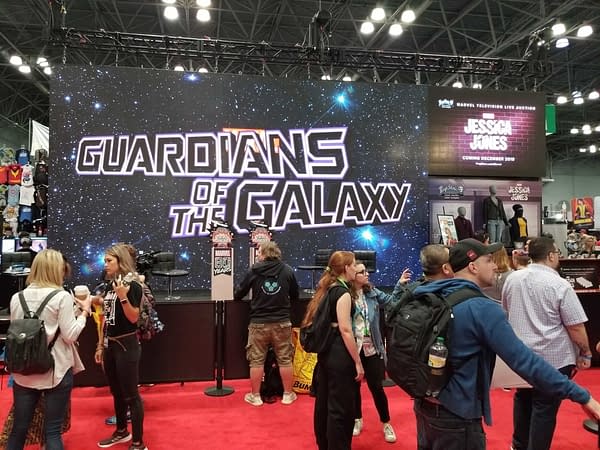 But they do love a media franchise as well.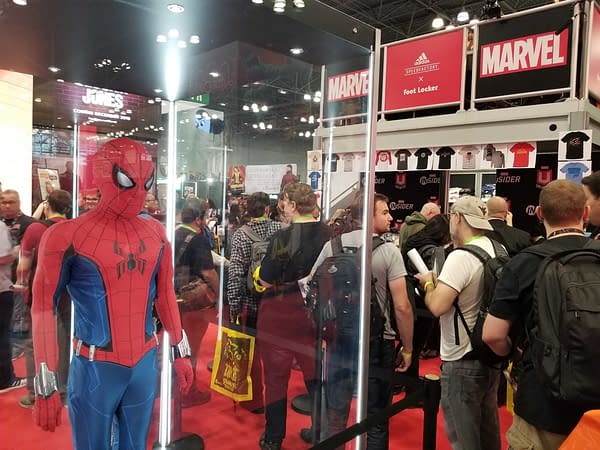 Now that is a classic costume. Almost look like wristwatches… who has those any more? Hey, anyone got the time? We can't be late to the next panel… oh wait…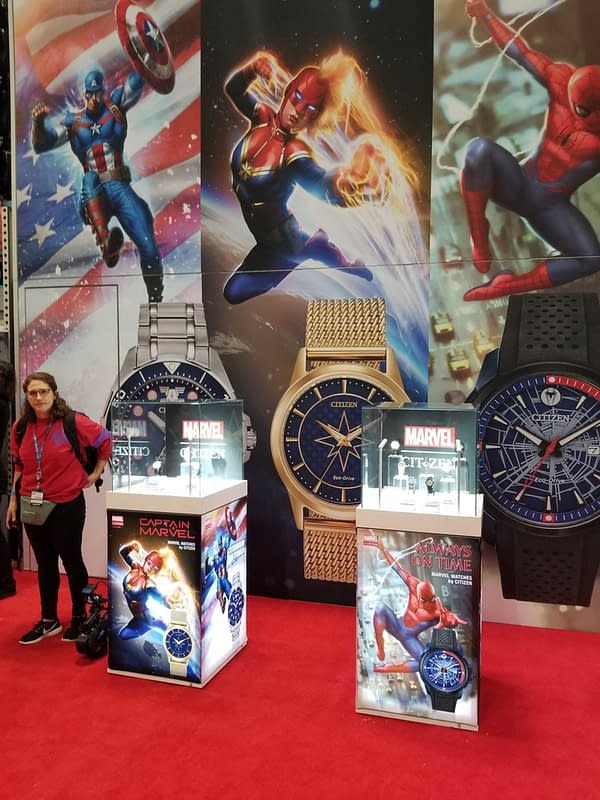 Rather pricey. And rather big. But there is cheaper merch to be had…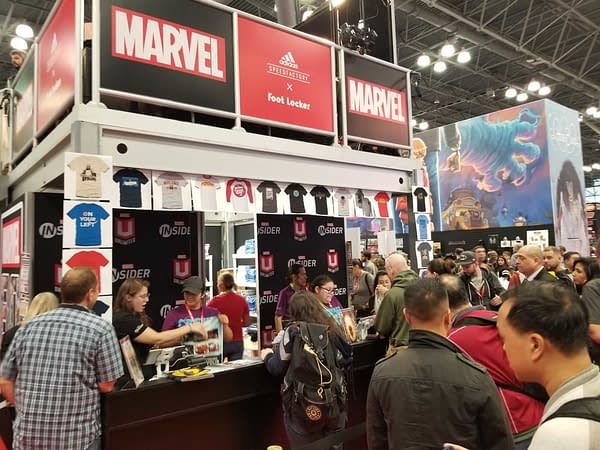 Catch up with all Bleeding Cool's New York Comic Con coverage with this handy category stub. Bookmark it now… and keep refreshing.