Valiant Announces New Rai Series for November, More from SDCC Retailer Lunch
At the Diamond Retailer Lunch at San Diego Comic-Con, Valiant Entertainment announced a new Rai series coming in November 2019. Emily Hecht and Robert Myers took the stage for Valiant to make their pitch to comic book retailers.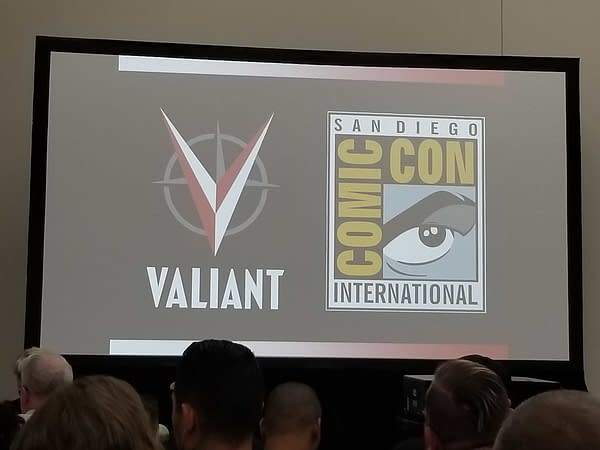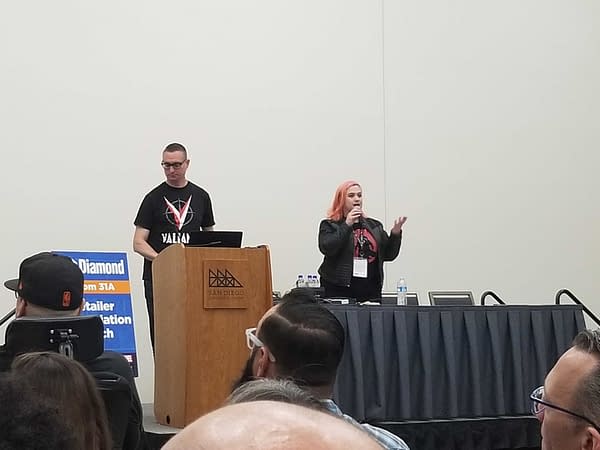 They kicked things off with a look at the upcoming Bloodshot relaunch, hititng stores ahead of next year's Bloodshot film from Sony, with Valiant hoping the success of the film can mean success for retailers. From the creative team of Tim Seeley and Brett Booth…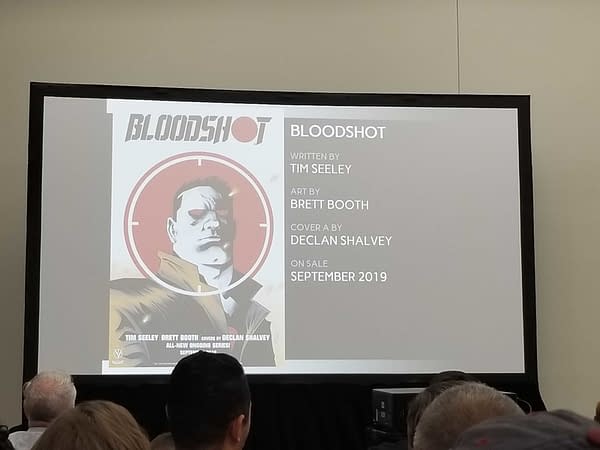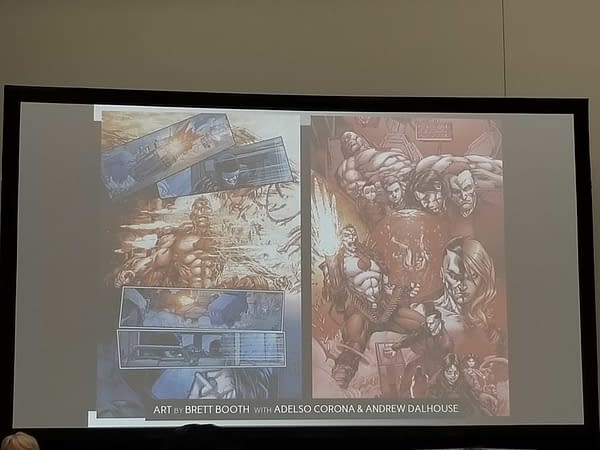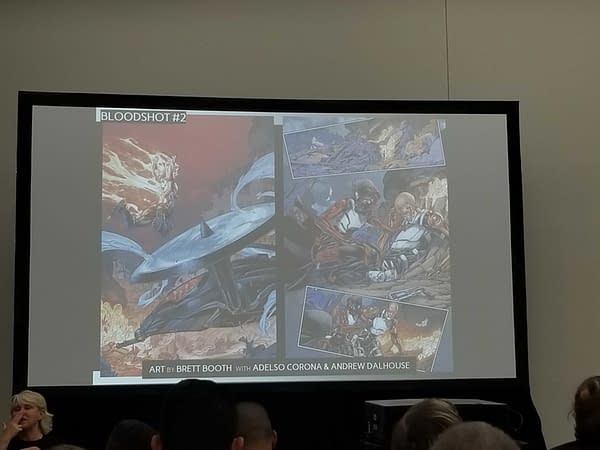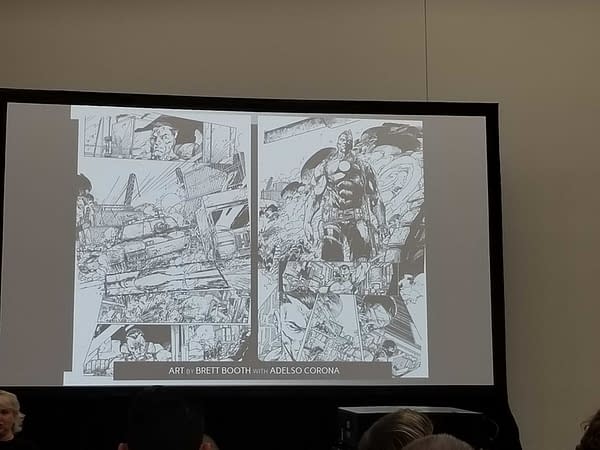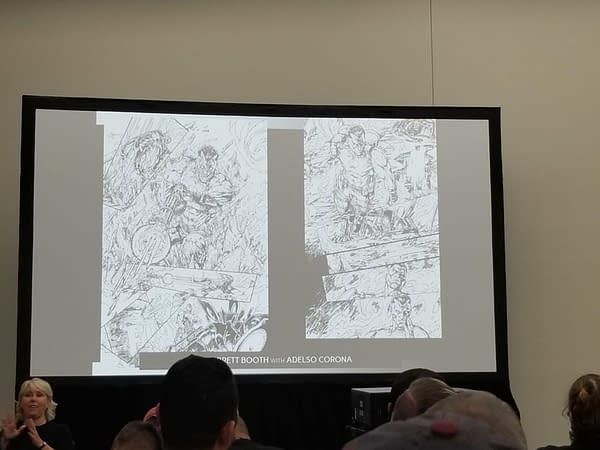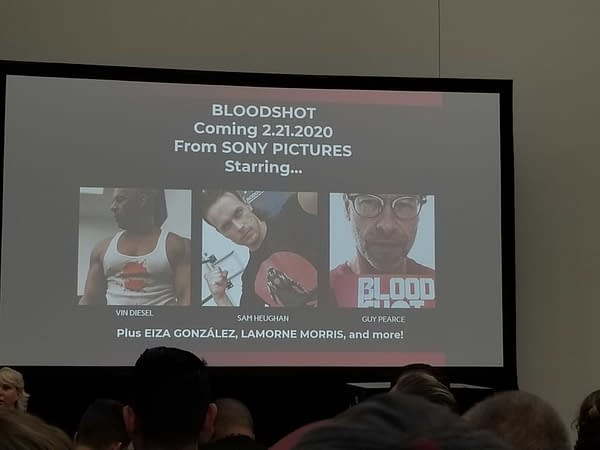 Retailers can get the first three issues of Bloodshot in PDF form, and full refunds are offered on the first two issues. Valiant claims Bloodshot will be the next action movie we read all year.
Next up, Valiant previewed Doctor Mirage by Magdalene Visassio and Nick Robles, a new series featuring the unique, magnetic character as well as ghosts and ancient Egyptian horrors, and, scariest of all, teenagers.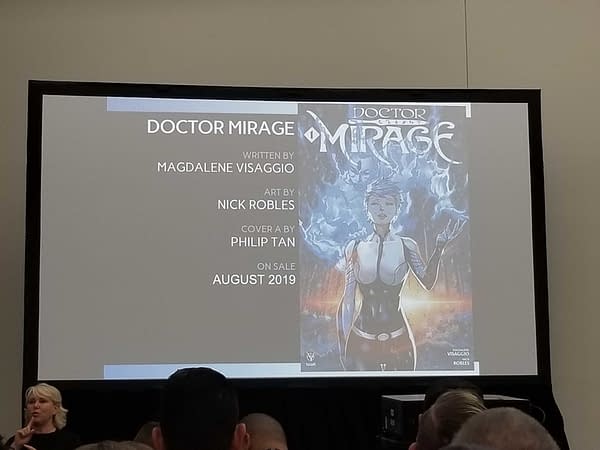 Final order cutoff on Doctor Mirage is August 5th. The first issue will be fully returnable, and the first two are available for retailers in PDF.
Next up, they showed off Roku, the digital streaming device slash person with deadly hair, from Cullen Bunn and Ramon F. Bachs.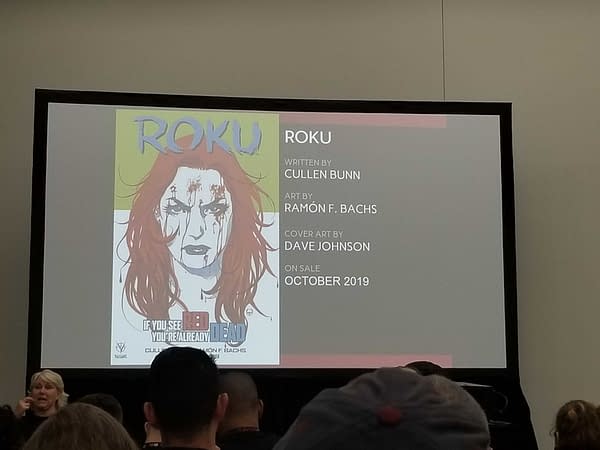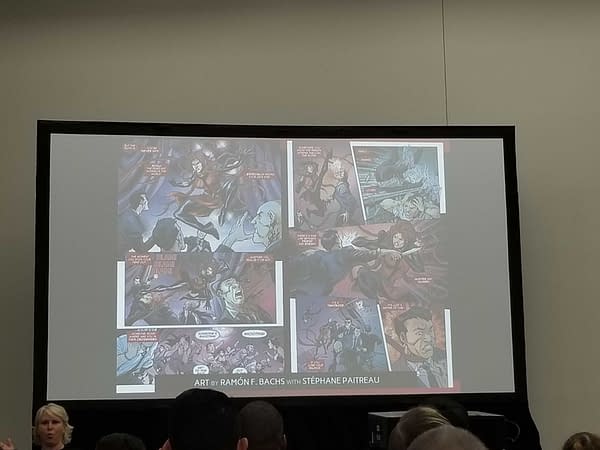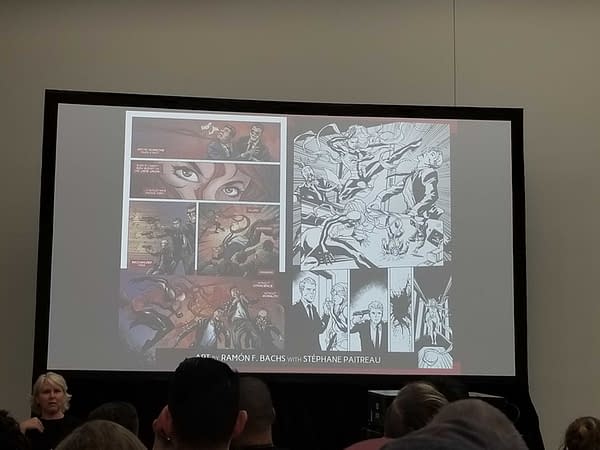 And finally, a new Rai series launching in November, by Dan Abnett and Juan Jose Ryp, described as Lone Wolf and Cub meets Mad Max meets robot dinosaurs.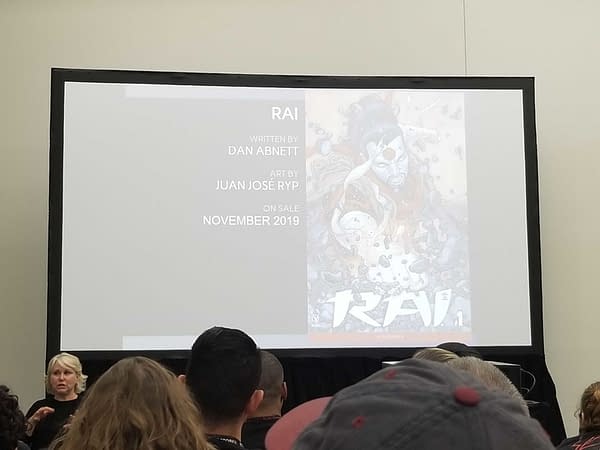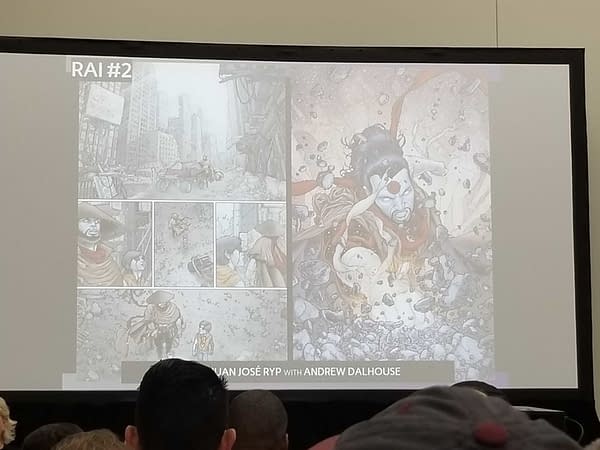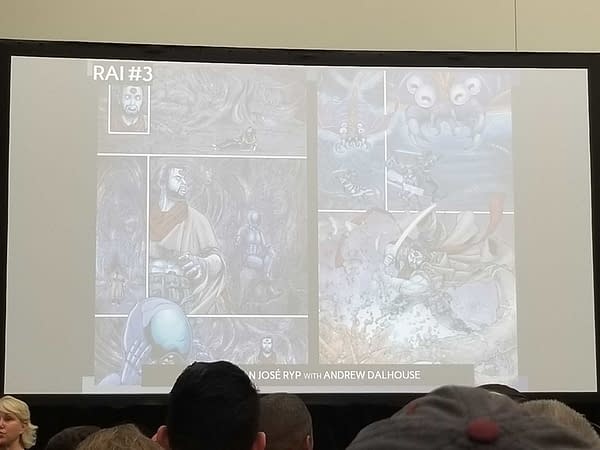 The first four issues are available for retailers to read, with full returnability for the first two. The crowd was very pleased with this.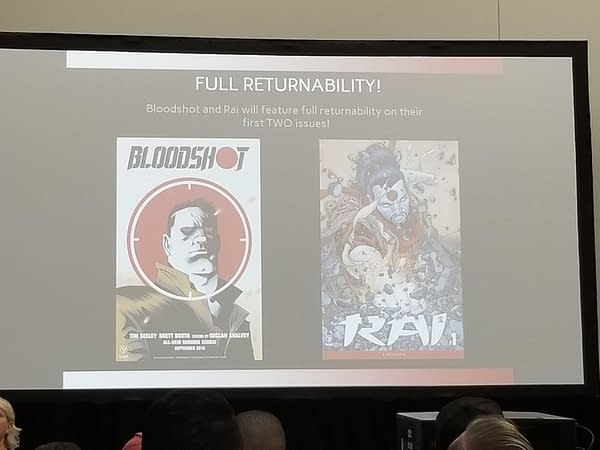 Valiant also showed off Valiant Pop Assets, items that stores can give away to customers for free, with custom items available as well.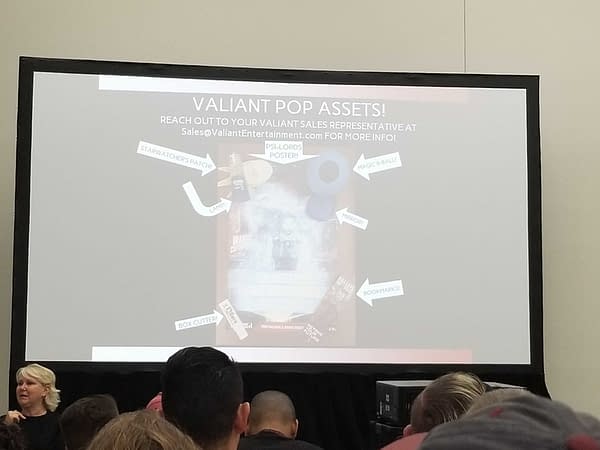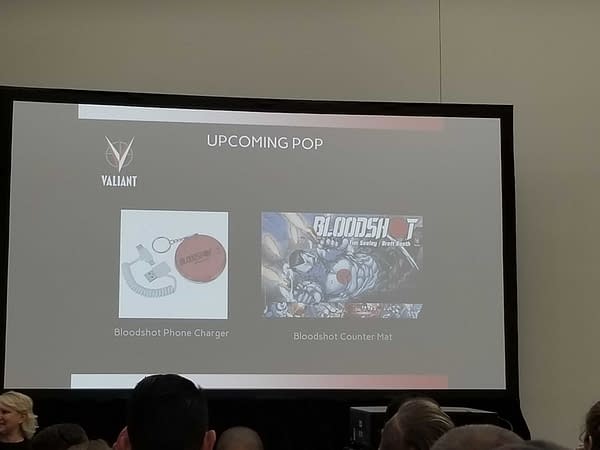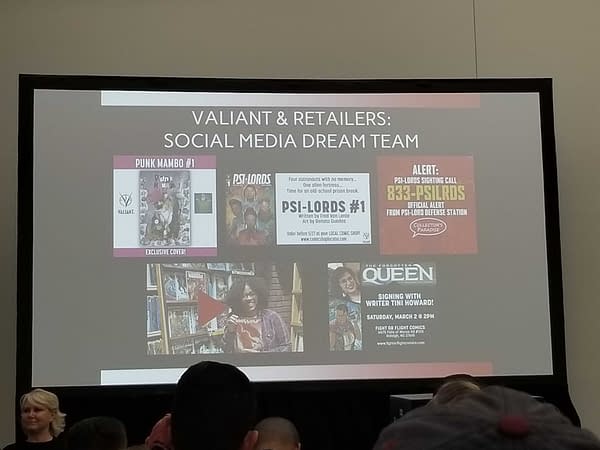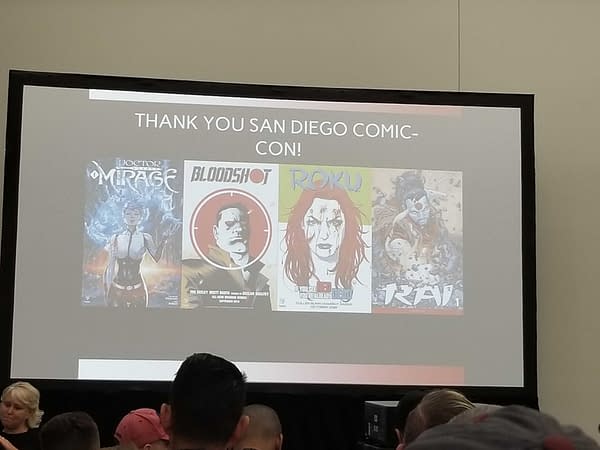 Bleeding Cool is working hard to bring you the latest news from the Diamond Retailer Lunch, so bookmark this page to be kept abreast of what publishers are planning to officially announce later at the convention as they give their presentations to their direct customers, the comic book retailers.