Star Wars Celebration 2019 Chicago Poster Revealed, Guest Announcements Too!
2019 will see the Star Wars Celebration convention stop by in Chicago, and we've got our first look at the exclusive poster created for this year's event.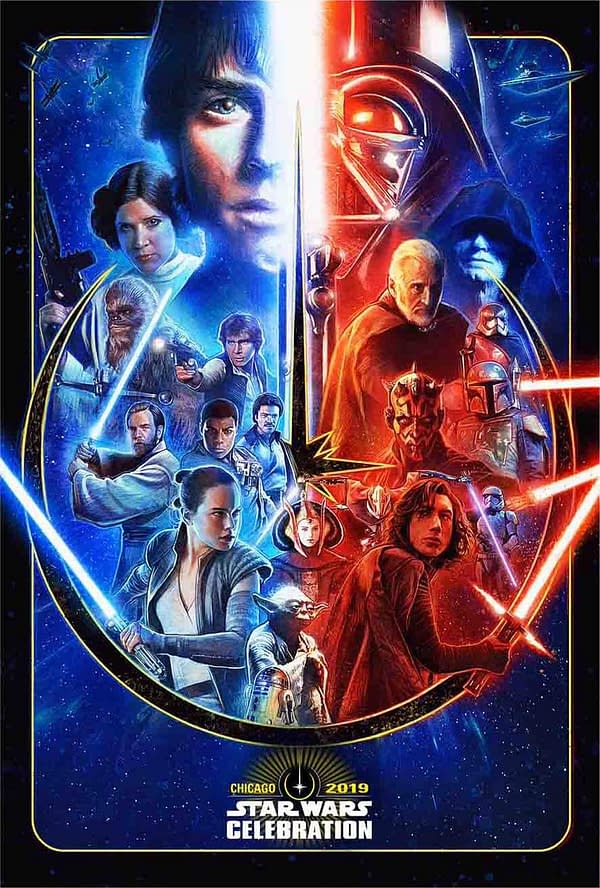 Along with the poster reveal, was the announcement that Chewbacca actor Joonas Suotamo will be attending the Celebration this year, as well as Sam Witer, Greg Grunberg, Greg Proops, Dave Chapman, Ian McElhinney, Orli Shoshan, and Paul Kasey.
There was also the reveal of who you can stop by and see in Artist Alley: Malcom Tween, Darren Tan, Jason Christman, Zoltan Simon, Joey Spiotto, Brian Miller, Matt Busch, Chris Trevas, Karen Hallion, Adrianna Vanderstelt, Danny Haas, Jason Palmer, Spencer Brinkerhoff, Kaela Croft, Brandon Kenney, Russel Walks, Dianne Harrop, Kayla Woodside, Alex Buechel, Cryssy Cheung, Steve Anderson, Brian DeGuire, Chris Dee, Michael Pasquale, Cat Staggs, Jerry Vanderstelt, and Brian Rood.
You can read more about these announcements and additional Star Wars Celebration news on StarWars.com.