First and foremost: WHY HASN'T MARILYN MANSON COVERED THIS SONG BEFORE?
Secondly: this may be my single favorite cover he's done thus far. I mean, he's done some pretty great moody industrial rock covers, like The Eurythmics' 'Sweet Dreams' and Soft Cell's 'Tainted Love', among others. Today, shock rocker Marilyn Manson dropped a cover of the title track from The Lost Boys originally performed by The Sisters of Mercy, titled 'Cry Little Sister'.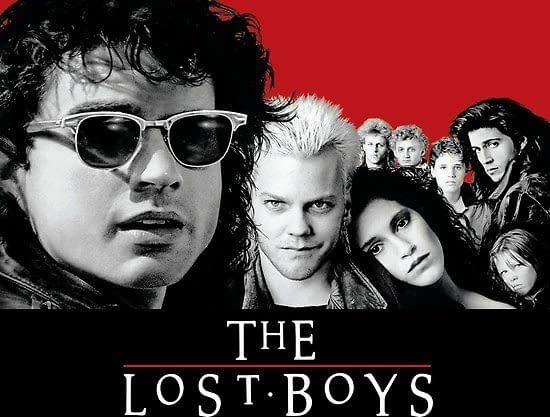 The film, of course, is about all the damn vampires who plague Santa Carla led by a 20-year-old Kiefer Sutherland. If you haven't seen the film, stop what you're doing and remedy that, because it's essential viewing for both '80s films and vampire films.
Anyhow, here's the video released today by Manson on his YouTube channel:
Enjoyed this article? Share it!