Agents of SHIELD Season 5: Ruby, the Best New Character of the Season
Time to take the best new character look over to the Marvel Universe and take a look at Marvel's Agents of SHIELD. This was arguably the best season yet for the series at it embraced a bit of a sci-fi feel and put the team into a future where the Earth is destroyed and what's left of humanity is living in the remnants of a SHIELD base. Then, they returned to their own time and had to figure out how to prevent the event that shattered the planet while they watched their fearless leader get closer and closer to death. All of this while the fate of the series getting a sixth season was in doubt.
The introduced quite a few new characters, first in the trip to the future like Deke, Kasius, Basha, Enoch and Flint or when they return, and we meet General Hale and Qovas. Of the new characters, Deke Shaw played by Jeff Ward had the most screen time, the biggest connection to the team and perhaps one of the saddest endings as he seemed to have just faded away. But his character was quirky and awkward and just was hard to warm up to. On the other hand there was the proposed Destroyer of Worlds, Ruby played by Dove Cameron.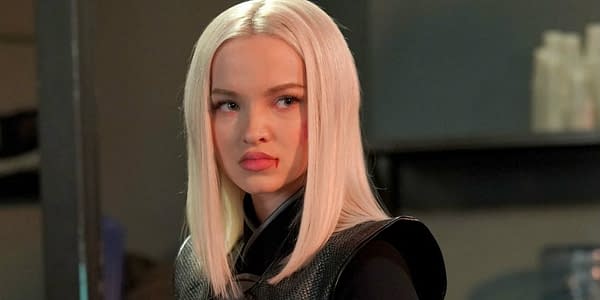 Ruby's character didn't appear until the eleventh episode and was dead by the eighteenth. She was an incredibly sympathetic character who desperately wanted her mother's approval and love and to find her place in the world. She spent her entire life being trained for one specific moment and then to have her mother want to give it to someone else because she didn't think Ruby was ready. Her world crumbled and she was forced to go against her mother with the boy she loved, the first person to really show her kindness and he was a Von Strucker. She forced the process to happen and had it go all wrong, killing Von Strucker when he tried to help her and then to be killed by Yo-Yo.
Ruby was a homicidal character that would happily kill anyone that she was told to or that got in her way. But she was a product of her upbringing and could just as easily have been a happy, young woman heading off to college instead of trying to Destroy the World, and that what makes her the best new character of the season.