Agents of SHIELD Season 5: Teaser for Tonight's Episode 'All Roads Lead…'
ABC and Marvel have released a new clip from tonight's episode of Marvel's Agents of SHIELD, 'All Roads Lead…' The title likely refers tot he old saying that "All roads lead to Rome," basically a proverb meaning their are many ways of getting to a given result. In this case it may be reference to the fact that SHIELD is trying to prevent the destruction of Earth in the near future and no matter what they do and what they change, it may still end up happening.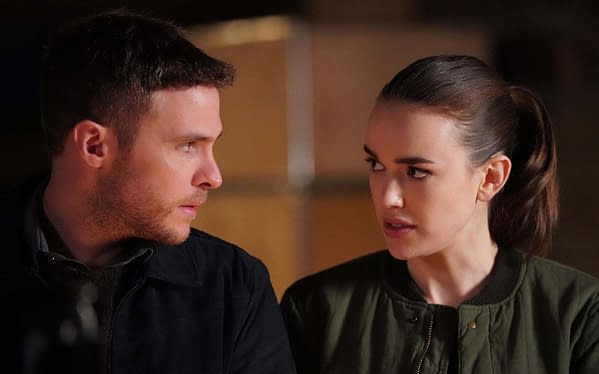 For example, in the clip, Fitz (Iain de Caestecker) and Simmons (Elizabeth Henstridge) are able to find the Particle Infusion Chamber in time to destroy a crucial part, but now they are captured and being forced to repair the part by Ruby (Dove Cameron). The plan is to fuse Ruby with Gravitonium, making her the Destroyer of Worlds. And we know that doesn't end well for the planet.
Also in the clip we see Strucker (Spencer Treat Clark) appear and talk about how someone else is on the base and he has sent the drones out to kill. That other person is Yo-Yo (Natalia Cordova-Buckley), who is itching for a chance to get revenge on Ruby for chopping off her arms and has a new pair of robot arms to do it with… but the arms aren't working in conjunction with her powers yet. It will be interesting to see what happens when the two meet again.
Marvel's Agents of SHIELD airs tonight at 9 p.m. ET on ABC.