'AHS: 1984' EP: "If You Have a Taste for '80s horror, You're in for a Treat."
By now, it's pretty clear that we have a professional obsession with uber-creative genius Ryan Murphy (Glee, Pose, 9-1-1, Feud, and about a billion more) – in particular, his and Brad Falchuk's horror anthology series American Horror Story (and the wonderfully cruel ways they tease viewers with the seasons' themes). So when AHS: 1984 executive producer Tim Minear discussed what looks to be an 80's horror/slasher film theme for the upcoming ninth season, we will more than listen.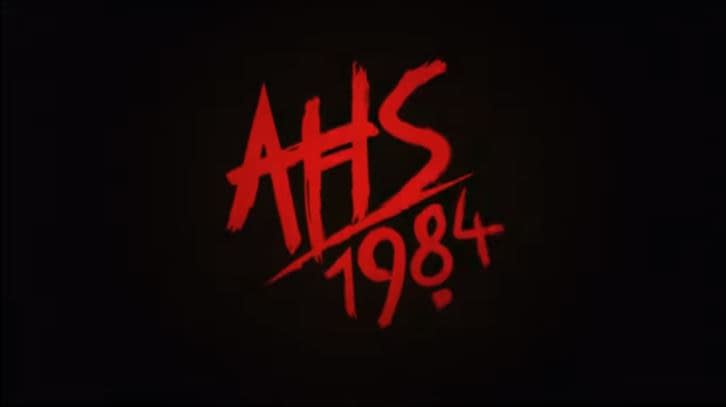 ● While Minear wouldn't offer specific details (damn), he did make this bold promise to horror fans:
"I will tell you nothing, except that I think it's awesome. I think it's gonna be really scary but a lot of fun, like it always is. And that if you have a taste for '80s horror, you're in for a treat."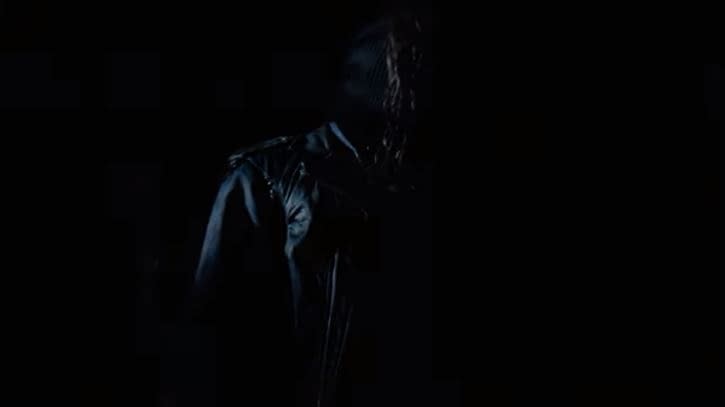 ● When asked if the theme for the upcoming season was related to the recent popularity/success of films like the Halloween sequel, Happy Death Day, and You, Minear responded that he didn't believe it was – offering a different perspective:
"Generally, Ryan is ahead of the zeitgeist as opposed to following it. So what I would say is that this has been an area that Ryan has talked about since I've known him and it's just a real sweet spot for him. And I think it was time for him to do it."

For the ninth cycle of Murphy and Falchuk's American Horror Story, the horror anthology is going back to the days of parachute pants, thin leather ties, Frankie telling us to relax… and slasher films. Last month, Murphy posted to social media a teaser video for the upcoming season's theme: AHS 1984 (expected to return to FX this fall) – and now we have the official teaser from the upcoming season: "The Woods":
https://youtu.be/wA8oSYeos5A
In the teaser above, we see a disturbing nod to the "killer-in-the-woods" theme prevalent in many horror movies of the time – interesting fact: while many think of Friday the 13th as the film that started it all, the theme actually began well before the original film's 1980 premiere. Of particular interest is the year 1984, which saw the release of such genre classics as A Nightmare on Elm Street, Children of the Corn, and Friday the 13th: The Final Chapter (okay… "camp classic").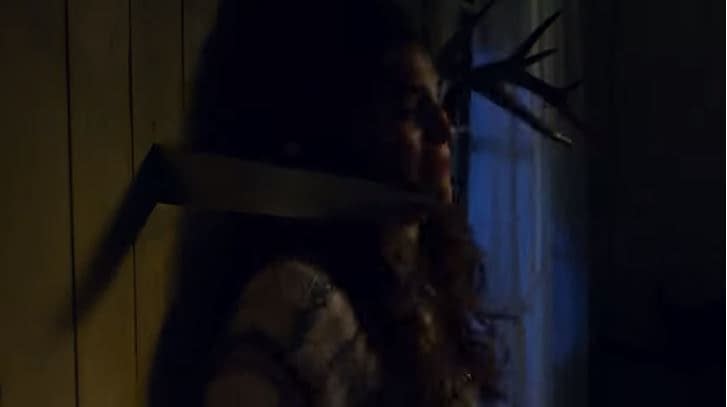 The teaser announcement followed-up news that Emma Roberts would return for the ninth season, and that Olympic freestyle skier and silver medalist Gus Kenworthy has been cast as her boyfriend. There is no word yet if Sarah Paulson or Evan Peters will return, though Peters has been quoted recently as saying that he might "sit a season out." For Paulson, she is also busy at work on Murphy's One Flew Over Cuckoo's Nest prequel series Ratched for Netflix. Both Peters and Pauslon have appeared in every season of American Horror Story during its series run.