Leading question really, because WE know who those new characters are featured in the promo trailer drop for the fourth season of STARZ series Outlander.
If you missed it, just a short while ago during a Q&A with series star Sam Heughan for his upcoming film The Spy Who Dumped Me, a surprise trailer for season 4 of Outlander was released. There were some new faces featured, ones we've been super excited (and totally dreading) to see in the world of Jamie and Claire Fraser, but we figured maybe we'd talk about them.
In Season 4, Claire and Jamie will brave the new world. #Outlander returns this November to @STARZ. https://t.co/GEqYWkh3e3 pic.twitter.com/U1a9C5SoW6

— Outlander (@Outlander_STARZ) July 31, 2018
The first scene of the short promo trailer shows Jamie and Claire (Caitrona Balfe) together, talking about their future.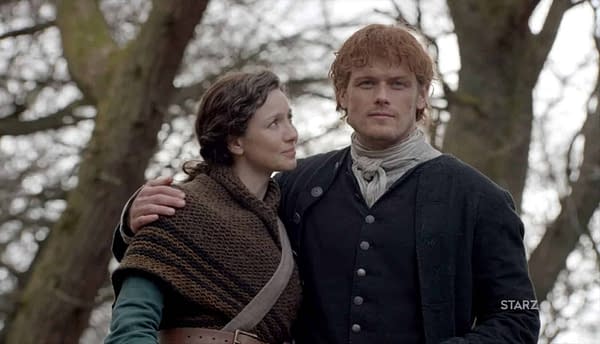 They then go to visit a LARGE plantation house, called River Run (No, not Game of Thrones' acenstral Tully home, but that'd be kind of cool, right?) where they meet Aunt Jocasta Cameron (Maria Doyle Kennedy). Featured in the scene with her is who we're assuming is Ulysses (Colin McFarlane), her companion.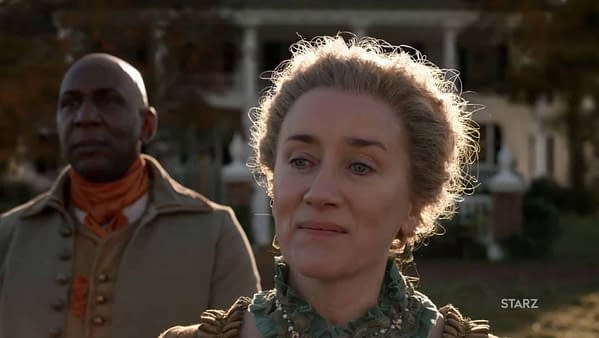 Some flashes of turmoil and violence mixed with opulence of a fancy dress event give way to a handsome young man with a captain's cap being helped out by Jamie and Claire. This is Stephen Bonnet [boo, hiss] (Ed Speleers).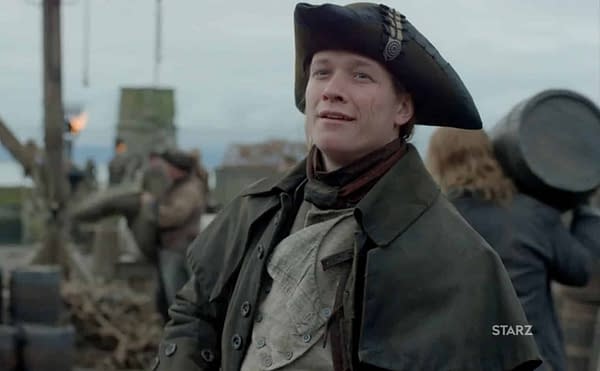 And, perhaps the thing we were most curious about, the skull with the silver fillings. (Yes, this gets explained in the source material novel "The Drums of Autumn" by Diana Gabaldon and theoretically it will be in season 4 as well)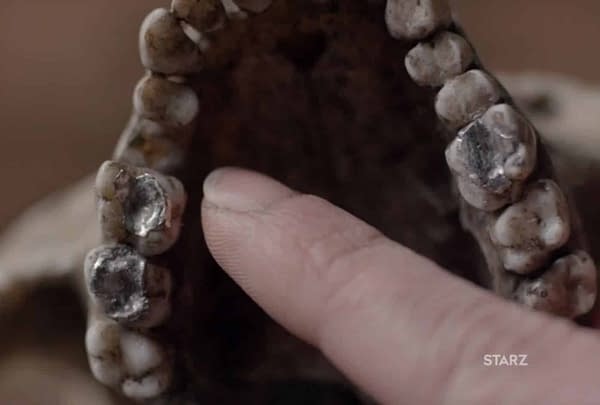 Needless to say, there will no doubt be more new characters revealed later on, LIKE THE WHITE SOW.
Outlander season 4 is set to air sometime in November 2018 on STARZ.
Enjoyed this article? Share it!