'American Gods': Neil Gaiman Talks Season 2 Trouble Rumors, Expanding Seasons
Some very real "first shots" were fired in the now very real war between Old Gods and New Gods in the second season premiere of STARZ's American Gods. Shadow Moon (Ricky Whittle) is now in the hands of Mr. World, while Mr. Wednesday (Ian McShane) deals with the fallout from the loss of an Old God… and an old friend.
And that was just the first episode…
While gods of old struggle to remain relevant in an age of diminishing faith, they see an upstart legion of new gods personifying the modern world's lust for money, technology, media, celebrity and drugs. Actions have escalated past any point of return – and that was only the first battle in a growing war.
The road to getting American Gods back on the cable network for a second season proved to be almost as tumultuous, with the first season finale airing back in 2017 and the show going through two showrunners and reports of financial and creative battles behind the scenes.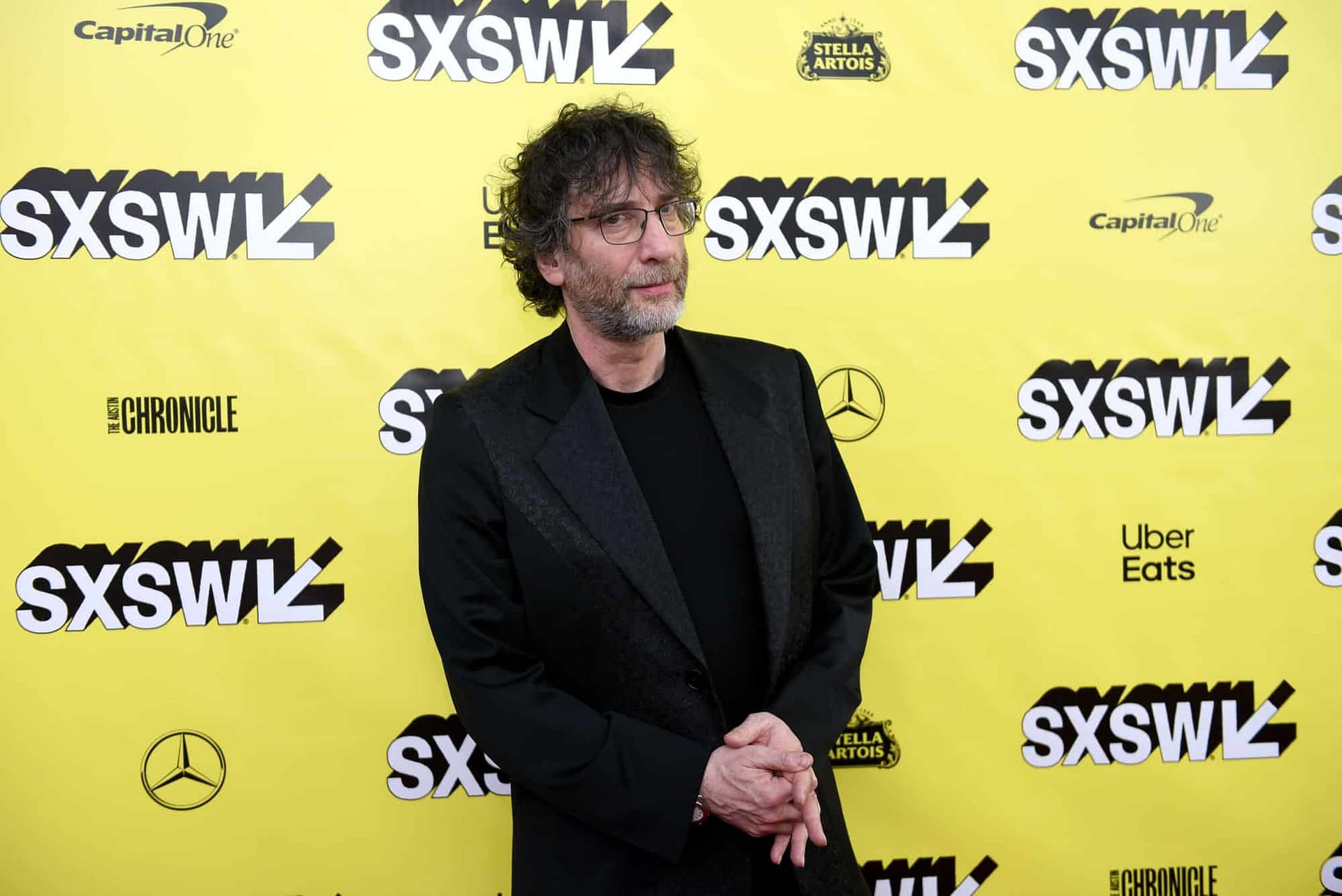 During this winter's Television Critics Association (TCA) press event, Collider had the opportunity to speak with author and series executive producer Neil Gaiman about production on the sophomore season. While owning to bumps along the way, Gaiman pushed back on reporting that the series was "falling apart" at one point, and made a very apt behind-the-scenes comparison to make his point:
"Yeah. It was weirder for me to read some of the stuff online that said, "Oh, my god, American Gods, behind the scenes, is all falling apart." I was going, "But they just shot four episodes, and everything is fine. They're doing some re-shoots, but they're doing less re-shoots than they did in Season 1. I was going, "I don't think this is news." Then, I was reading Steven Bochco's biography on the tube, going into work on Good Omens, every morning, and learning about what went down on Hill Street Blues, and then on NYPD Blue. That was worse, by a factor of thousands, than anything that happened on American Gods. A showrunner came, and a showrunner left. That's not even an unusual thing.

Given the slightly hysterical tenor of some of the reporting, and naming no names, but the Hollywood Reporter should have been ashamed of themselves, the weirdest thing for me was putting out a thing on Twitter on Season 2, and having a bunch of people go, "We thought this was canceled." No, it's not canceled. In its own mad way, it's on schedule. It's not the fastest show to make. It's big and it's complicated. I'm sure that Season 3 will be a while, as well. The waiting is a pain in the ass."
Gaiman isn't sure if the remaining seasons will also consist of 8 episodes, though there's been talk for some time of expanding to 10-12 episodes. As for the wait between seasons, Gaiman feels your pain – but from his perspective, the time goes by much quicker then even he expected:
"We've also been doing 8-episode seasons. We were meant to have done a 10-episode season for the first season, but we wound up making eight. And then, having made eight for the first season, we made eight for the second. I don't know if that's now a thing that we're doing, or if we'll expand and do 10 or 12, but it's a pain in the ass to wait.

On the other hand, it's amazing how rapidly these things actually come upon you, given the amount of work, on both American Gods and, for me, Good Omens that's happened. I've spent years making Good Omens with people going," When's it gonna be on screen," and I'd say, "Spring 2019." And they'd be like, "That's so long. That's so far away. How can we wait?" A few weeks ago, people were saying, "So, when's it gonna be on?" I'd go, "The end of spring." And they're like, "That's not long." And no, it really isn't. So, I'm thrilled it's happening now.

I'm thrilled that people are gonna be able to get to see it. And it was about a year ago that I was walking around the House on the Rock with actors, shooting stuff for Season 2 of American Gods. I haven't been waiting. I've been watching the machine ticking on. For me, I'm just looking forward to when people are going to get to see what Yetide [Badaki] does next, and what Ricky [Whittle] does next. I want them to see more of Mad Sweeney (Pablo Schreiber) and Laura (Emily Browning)."
We were forged in God's image, but the Gods are also made in ours — and in Season Two the battle moves inexorably toward crisis point as the destinies of gods and men collide. While Mr. World plots revenge for the attack against him in Season One, Shadow throws in his lot with Wednesday's attempt to convince the Old Gods of the case for full-out war, with Laura and Mad Sweeney in tow.

A council at the House on the Rock explodes into chaos, sending deities both Old and New on quests across America that will converge on Cairo, Illinois: forcing Shadow to carve out a place as a believer in this strange new world of living gods — a dark world where change demands commitment, and faith requires terrible sacrifice.
American Gods stars Ricky Whittle, Ian McShane, Emily Browning, Pablo Schreiber, Crispin Glover, Yetide Badaki, Bruce Langley, Mousa Kraish, Omid Abtahi, Demore Barnes, Peter Stormare, Sakina Jaffrey, Dean Winters, Devery Jacobs, Derek Theler, Laura Bell Bundy, and Christian Lloyd.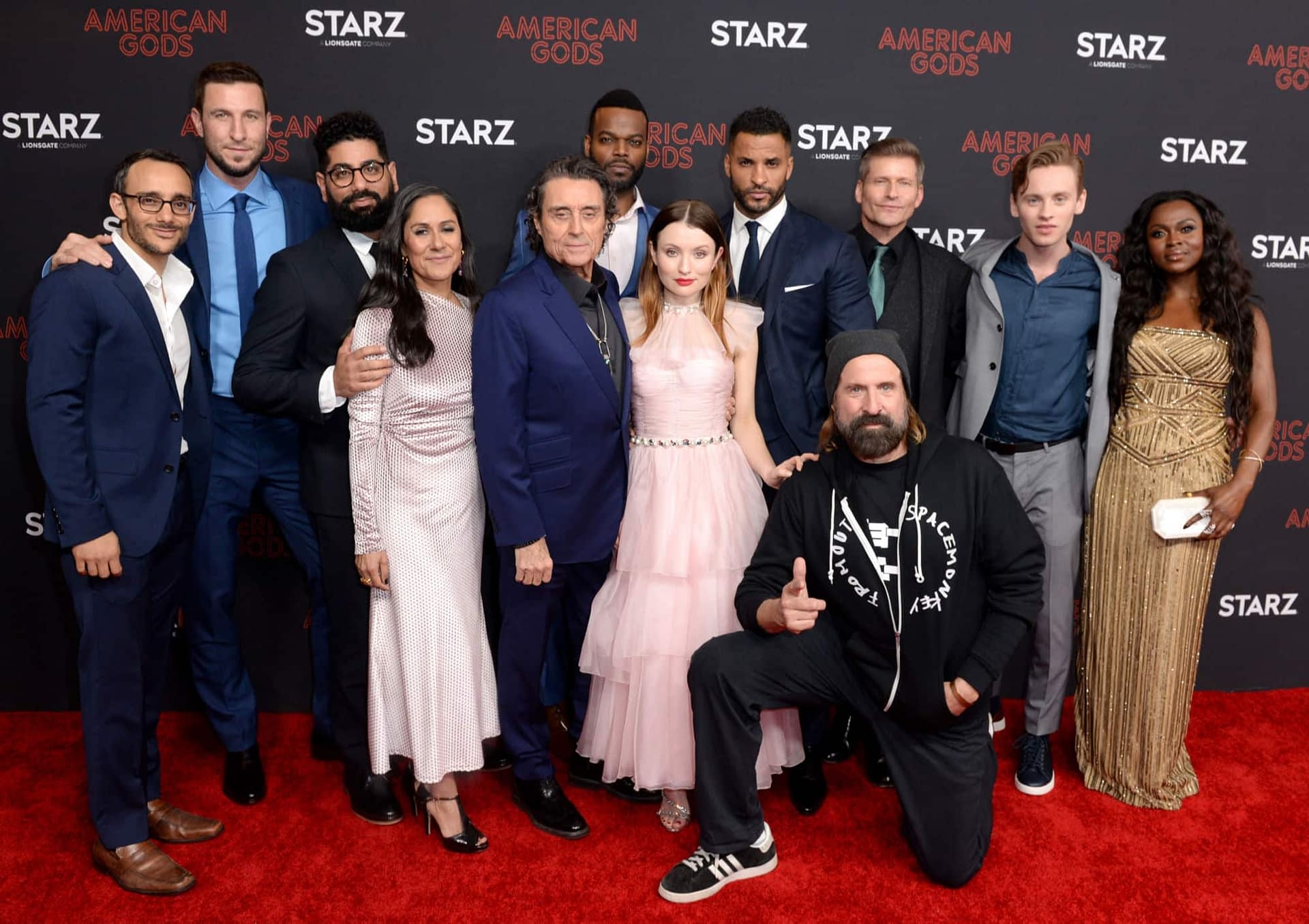 American Gods has some new players in play this season who will definitely complicate Shadow's journey of self and spiritual discovery:
Winters' brutally efficient and precise Mr. Town is tasked by Mr. World to learn what Shadow knows about Wednesday's plan.
First Nations actor Jacobs is college student Sam Black Crow: a spiritually cynical young woman who lives her life with fierce confidence and openness, selling her chainsaw art by the roadside for extra money.
Kim's New Media is the goddess of global content: a cyberspace chameleon who's also a master manipulator.
Jaffrey's Hindu war goddess Mama-Ji: a waitress at the Motel America, her necklace of skulls, acerbic wit and free spirit make her a match for any mighty god or man.
For those of you who need a refresher course on the first season of American Gods, two options: a down-n-dirty 3 minute recap, or a slightly longer deep-dive into the overall story and mythology:
American Gods season 2 airs on STARZ on Sundays at 8 p.m. ET/PT.