Posted in: American Gods, Starz, Trailer, TV | Tagged: american gods, bilquis, bleeding cool, books, bruce langley, cable, Christian Lloyd, crispin glover, dean winters, demore barnes, Derek Theler, devery jacobs, emily browning, fantasy, ian mcshane, Jinn, Kahyun Kim, Laura, Laura Bell Bundy, mad sweeney, mousa kraish, Mr. Nancy, neil gaiman, novels, omid abtahi, pablo schreiber, peter stormare, ricky whittle, sakina jaffrey, salim, season 2, shadow, soundtrack, starz, streaming, Supernatural, Tech Boy, television, tv, wednesday, world, yetide badaki
---
'American Gods': Soundtrack Track List Offers Tantalizing Season 2 Clues
With the sophomore year of American Gods well underway (viewers will be past the season's halfway point with this week's episode "The Ways of the Dead"), the fine folks at STARZ and Milan Records are offering your ears a heavenly experience via the show's new soundtrack album. Featuring selections of original music from the current season by Danny Bensi & Saunder Jurriaans (Boy Erased, Ozark, The Gift, Fear the Walking Dead, Enemy, Martha Marcy May Marlene), the soundtrack is currently availabile digitally overseas, and is expected to be available stateside within the next week.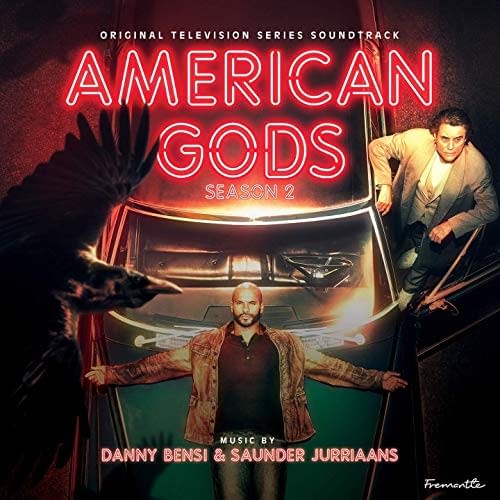 Here's a look at the track list from Milan Records – which also offer some very interesting clues as to what's still to come – and you can find out more information (including how to purchase) at the company's website here.
1. Tech Boy & Mr. World (3:08)
2. House on the Rock (1:27)
3. Bilquis (1:18)
4. Breaking In (1:39)
5. Places of Power (4:28)
6. Shoot Out (4:30)
7. Much to Be Done (2:02)
8. Looking for Media (1:52)
9. American Dream (1:40)
10. Hangman (3:13)
11. Wednesday & Betty (1:30)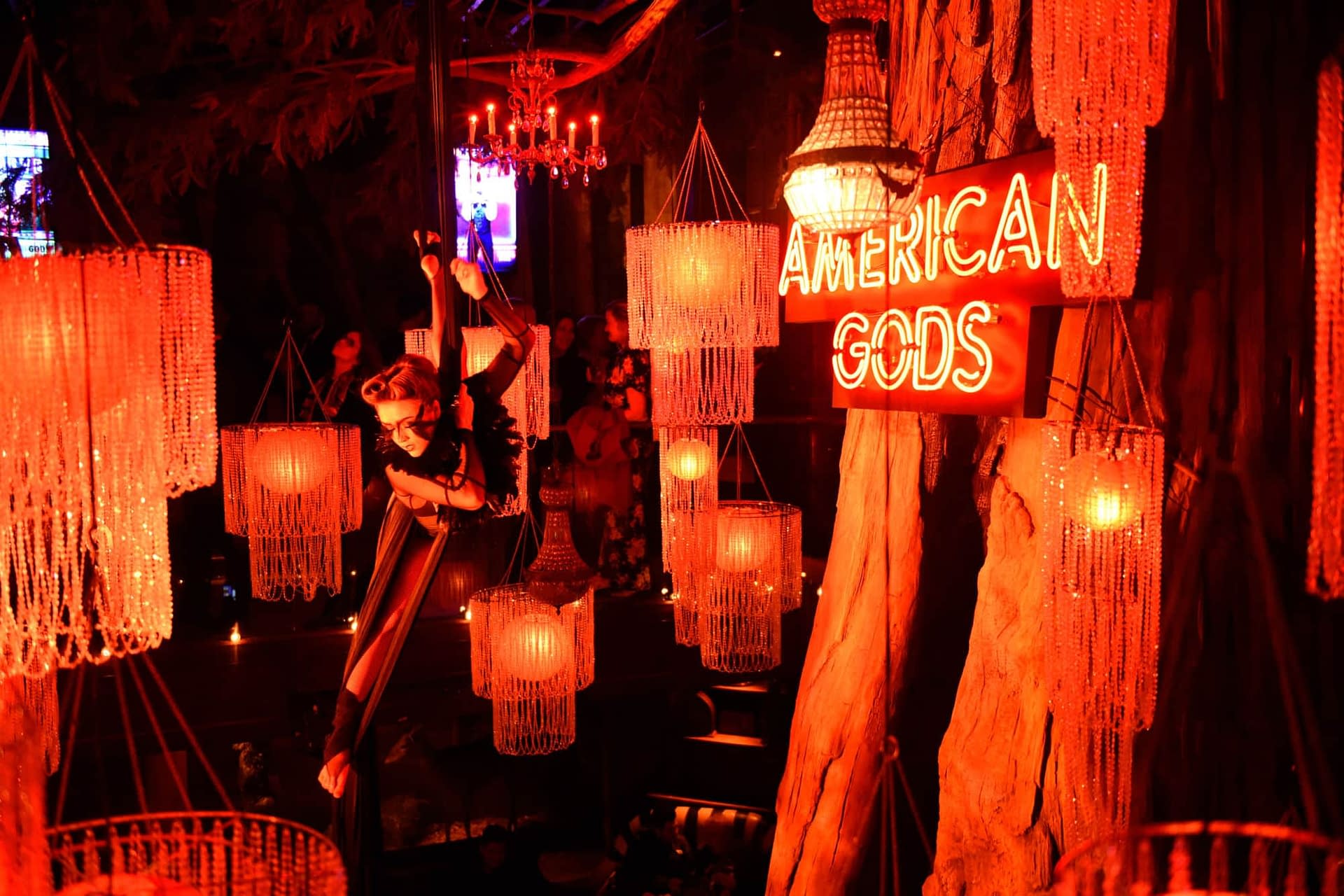 12. Baroquetech (2:15)
13. This Isn't Who You Are (2:18)
14. Resurrection (1:19)
15. Dead Girl Fight (2:34)
16. Odin & Thor (2:42)
17. Balor's Eye (3:53)
18. Sweeney's Revenge (2:18)
19. God of the Sun (1:43)
20. Tech Boy (1:32)
21. Amen (2:06)
22. Shadow Moon & the World Tree (2:30)
23. Where Did You Sleep Last Night (2:48)
We were forged in God's image, but the Gods are also made in ours — and in Season Two the battle moves inexorably toward crisis point as the destinies of gods and men collide. While Mr. World plots revenge for the attack against him in Season One, Shadow throws in his lot with Wednesday's attempt to convince the Old Gods of the case for full-out war, with Laura and Mad Sweeney in tow.

A council at the House on the Rock explodes into chaos, sending deities both Old and New on quests across America that will converge on Cairo, Illinois: forcing Shadow to carve out a place as a believer in this strange new world of living gods — a dark world where change demands commitment, and faith requires terrible sacrifice.
American Gods stars Ricky Whittle, Ian McShane, Emily Browning, Pablo Schreiber, Crispin Glover, Yetide Badaki, Bruce Langley, Mousa Kraish, Omid Abtahi, Demore Barnes, Peter Stormare, Sakina Jaffrey, Dean Winters, Devery Jacobs, Kahyun Kim, Derek Theler, Laura Bell Bundy, and Christian Lloyd.
American Gods season 2 airs on STARZ on Sundays at 8 p.m. ET/PT.
---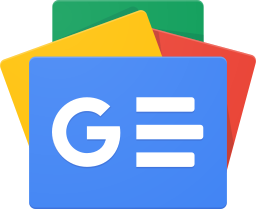 Stay up-to-date and support the site by following Bleeding Cool on Google News today!