"American Horror Story: 1984" – "Episode 100" Proves Gift for '80s Horror, "AHS" Fans Alike [SPOILER REVIEW]
Combine our professional obsession with uber-creative genius Ryan Murphy (Glee, Pose, 9-1-1, Feud, and a billion more) with our love for 80's horror/slasher film, and it's easy to understand why we're excited for FX's American Horror Story: 1984. In fact, executive producer Tim Minear only confirmed our excitement when he said this about the current season of Murphy and Brad Falchuk's horror anthology series American Horror Story:
"I think it's awesome. I think it's gonna be really scary but a lot of fun, like it always is. And that if you have a taste for '80s horror, you're in for a treat."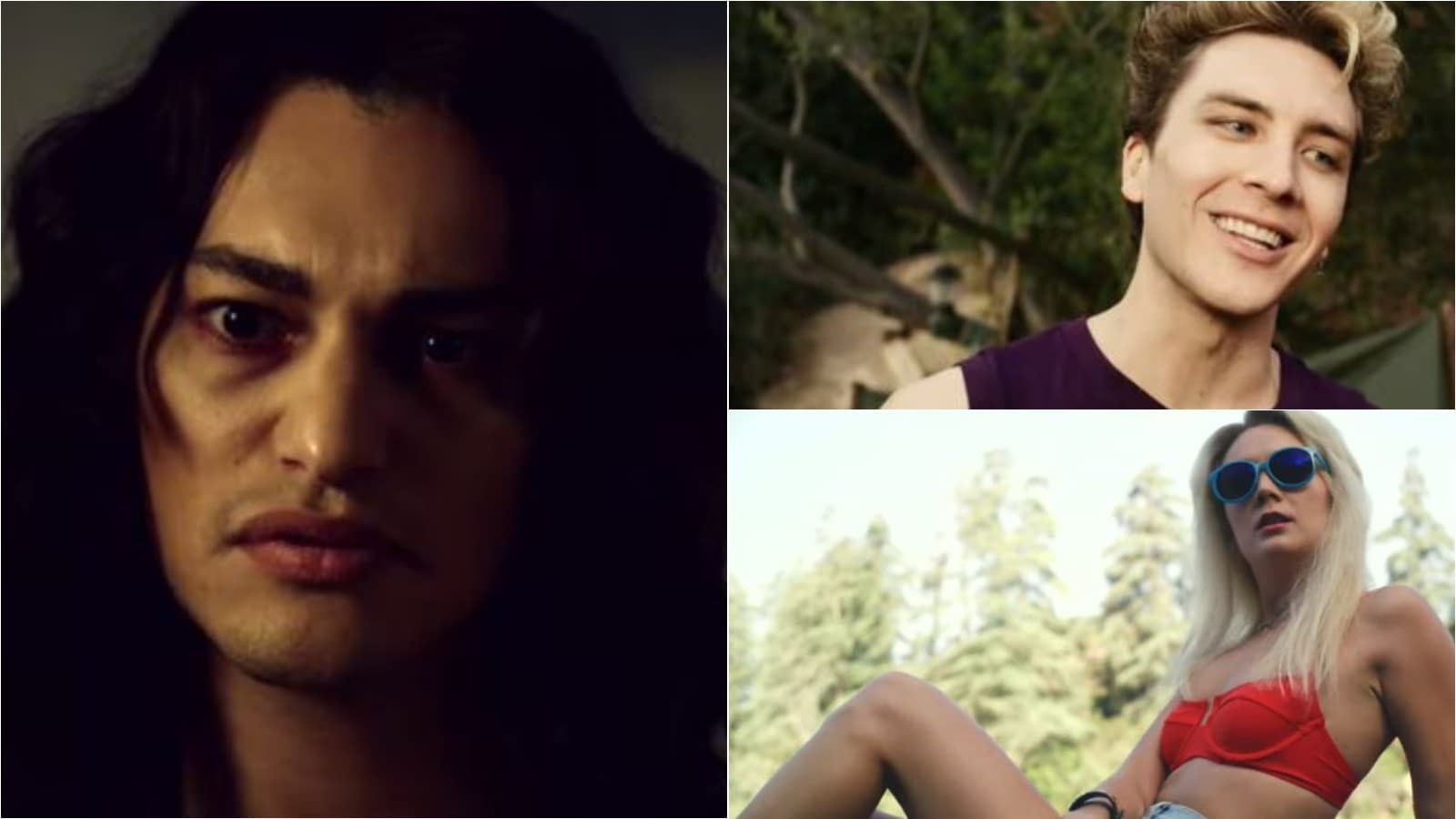 When we reviewed season opener "Camp Redwood," we made a connection to both Shaun of the Dead and The Cabin in the Woods when describing how the season's initial tone and vibe made us feel. Then "Slashdance" happened and… wow. We're talking false identities, double-crosses, hidden alliances, impalements, and our first major counselor death (sorry, Ray).
Last week's "True Killers" (our review here) was a fun frightfest that confirmed our worst suspicions about Margaret while actually starting to feel(???) for Richter/Mr. Jingles – and Trevor went RIP. Then "Red Dawn" got our brains back into "WTF?!?" conspiracy theory mode… so where did this week's "special occasion" chapter "Episode 100" take things?
MAJOR SPOILERS AHEAD!
Now this is how you have some meaningful-yet-still-wonderfully-cheesy fun, marking a major milestone for the horror anthology while establishing it's place in the AHS universe and living up to its 80's horror/slasher film homage promise.
Let me start with the latter, since some online said the episode left them a little wanting after they saw the results of the time jump to 1989 – feeling it was a bit forced and abrupt considering everything that happened leading up to it. If we're going to embrace the season's "slasher movie stylings" then we're going to have to embrace every aspect of it – even the ones we may not realize are happening in front of our very eyes.
Of course the time jump was an insane move – a smartly insane move that means… we're getting a sequel!
Think about it: what self-respecting 80's horror movie didn't get at least one sequel? With the remaining three episodes, we have the perfect cheesy set-up we would ever want from a follow-up. Redemption storyline for "Mr. Jingles" Richter (John Carroll Lynch)? Got it! Revenge storyline for Brooke (Emma Roberts)? Check! Huge event that should never be held at a camp location where some dead bodies were found but makes sense when you use it to bring everyone together for a huge bloodbath? Check!
Does it have to make sense? Just enough… but these movies were made for "fun" over logic – like as much as I dig Family Guy, I've stopped thinking about the number of different versions they presented of how Peter and Lois met and eventually married.
As much fun as the episode was, there are some takeaways that stood out for us – and a couple of things for us to keep in mind heading into the tail-end of the season: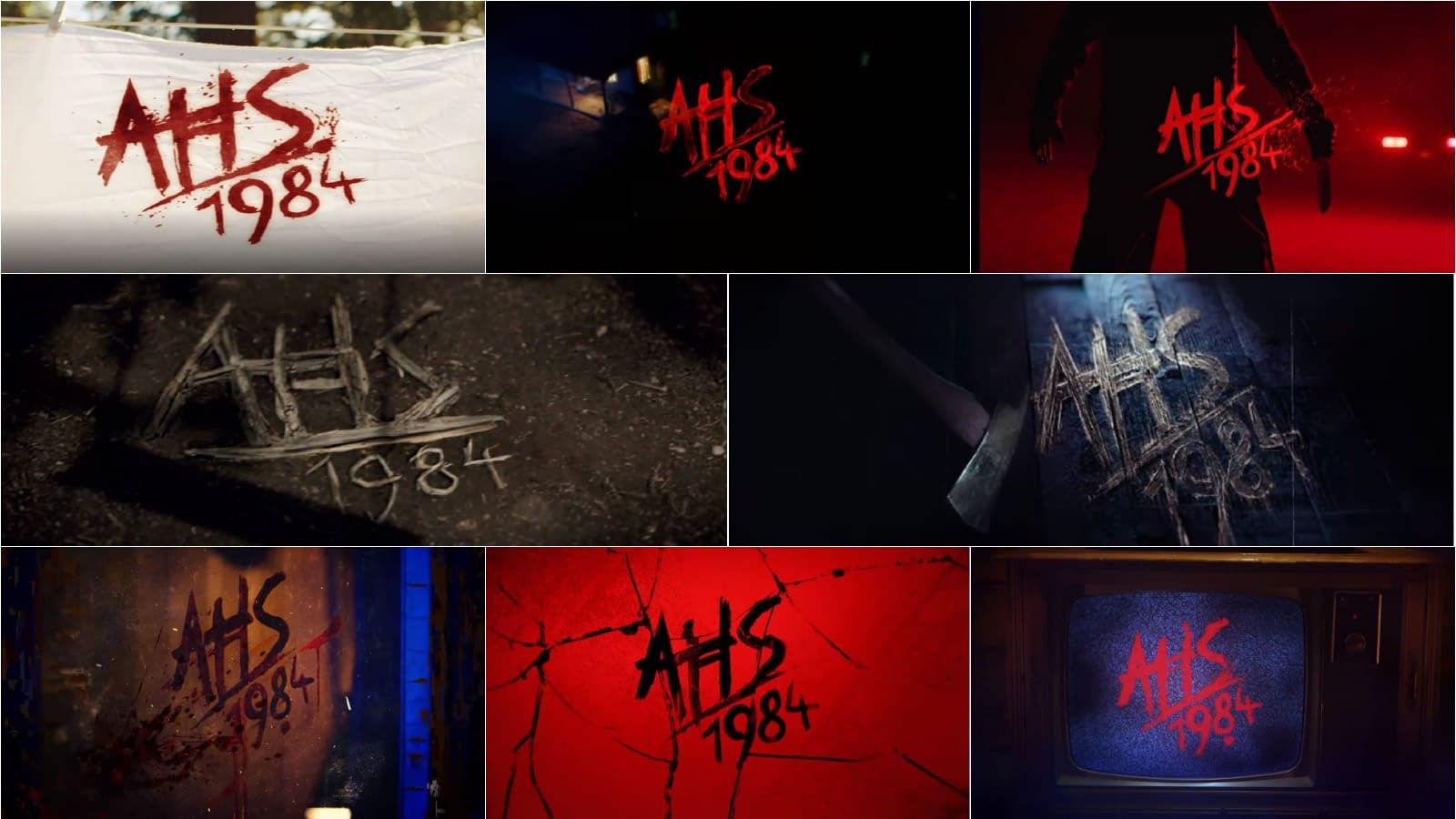 ● Lynch has taken us a full 180 degrees with Richter: while we can at least understand why he would've made that deal with The Devil, he (and the viewer) knew he wasn't a killer – and we knew there was no way he would continue to be okay with Ramirez's (Zach Villa) killings. We also knew that The Devil wasn't big on people breaking deals – so when Richter's new life ends in a tragically bloody way, we (like Richter) are horrified but not surprised. While he wasn't born a killer, society forced him into that role – and by the end of it, we hear the "jingles" and realize that Richter has given himself over to what he has become: a killer of legend – but maybe one that can put his skills to good use one last time.
● Margaret (Leslie Grossman) and Trevor (Matthew Morrison) were not the "power couple" I was expecting and yet it makes perfect sense when we see the backstory on how it all came about. Props to Morrison in particular for doing a great version of Boogie Nights' Dirk Diggler.
● AHS UNIVERSE ALERT: Briarcliff Manor is one of the properties that Margaret's corporation owns, connecting this season directly with Asylum – and considering what he line of work is – we're assuming Margaret has a ton more connections to the previous season real estate-wise, too.
● When Ramirez asks Brooke to follow Satan and let him save her, she refuses – which begs the (rhetorical) question: so what's the opposing force to The Devil? We know the Supreme and her Coven took down the son of Satan himself Michael Langdon last season – but what it the "big good" that counters the "big bad"?
● We're not the only ones curious to know who Richter's son Bobby turns out to be, are we? Hmmm…
So with six episodes down and only three to go (Grrr…), here's a look at next week's "The Lady in White" – with a special appearance from Dylan McDermott:

https://youtu.be/9wcEiFIM3mM
In case you're like us and you need to see it for the 166th time, here's a chance to see the cast in all their '80's slasher-film-audition glory:
American Horror Story: 1984 stars Emma Roberts (Brooke), Billie Lourd (Montana), Cody Fern (Xavier), Angelica Ross (Nurse Rita/Donna Chambers), Leslie Grossman (Margaret), John Carroll Lynch (Benjamin "Mr. Jingles" Richter), Gus Kenworthy (Chet), Glee's Matthew Morrison (Trevor), DeRon Horton (Ray), Zach Villa ("The Night Strangler" Richard Ramirez), Alhan Bilal (Jamie), and Tara Karsian (Chef Bertie).
FX's American Horror Story: 1984 slashes its way onto our screens every Wednesday at 10 p.m. EDT.