"American Horror Story: 1984" Finale "Final Girl" Ends Season on Bloody Strong, Surprising Note [SPOILER REVIEW]
Combine our professional obsession with uber-creative genius Ryan Murphy (Glee, Pose, 9-1-1, Feud, and a billion more) with our love for 80's horror/slasher film, and it's easy to understand why we were so excited for FX's American Horror Story: 1984. In fact, executive producer Tim Minear only confirmed our excitement when he said this about the current season of Murphy and Brad Falchuk's horror anthology series American Horror Story:
"I think it's awesome. I think it's gonna be really scary but a lot of fun, like it always is. And that if you have a taste for '80s horror, you're in for a treat."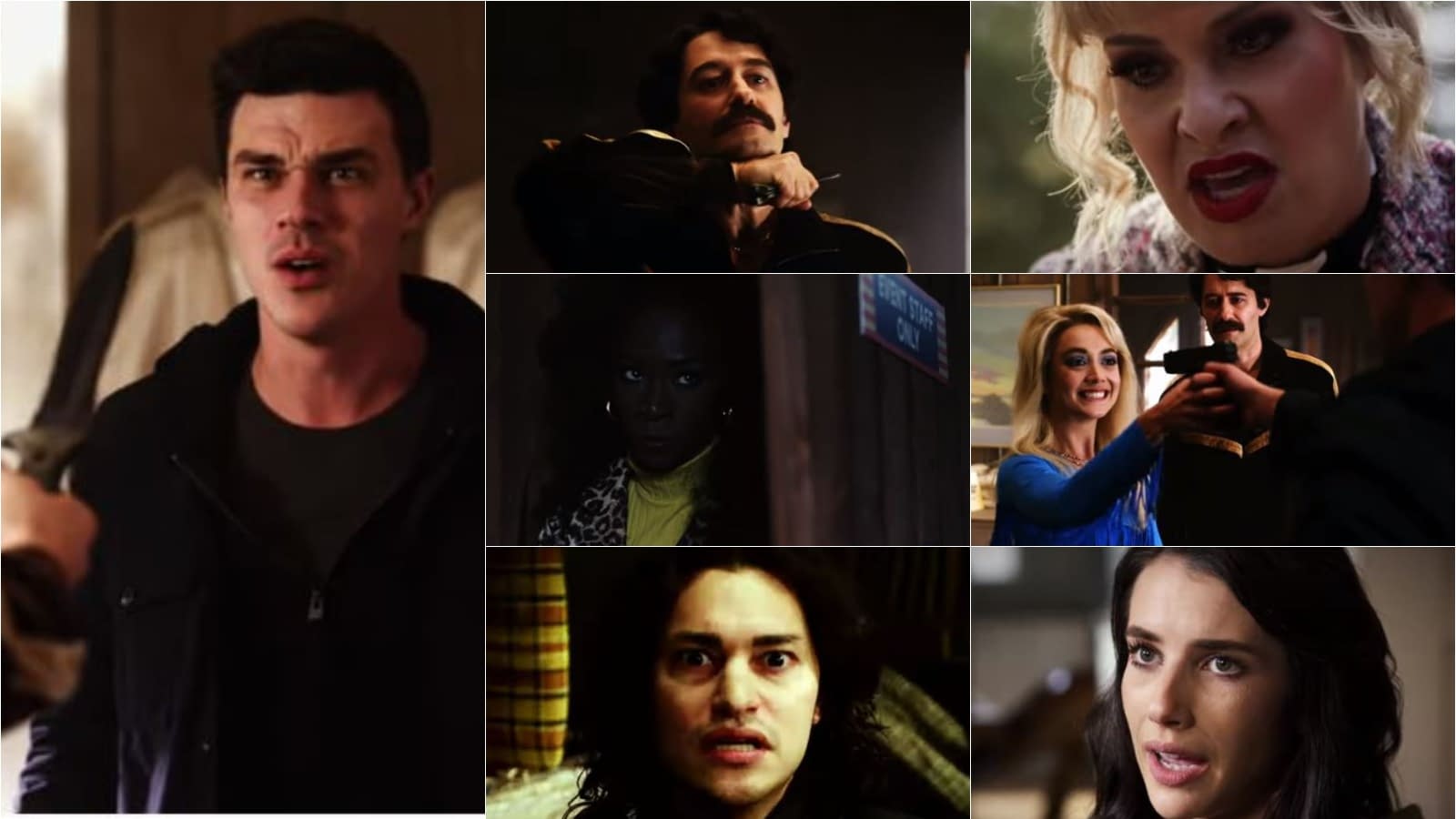 When we reviewed season opener "Camp Redwood," we made a connection to both Shaun of the Dead and The Cabin in the Woods when describing how the season's initial tone and vibe made us feel. Then "Slashdance" happened and… wow. We're talking false identities, double-crosses, hidden alliances, impalements, and our first major counselor "death" (sorry, Ray).
"True Killers" (our review here) was a fun frightfest that confirmed our worst suspicions about Margaret while actually getting us to start to feel(???) for Richter/Mr. Jingles – and Trevor went RIP.
"Red Dawn" got our brains back into "WTF?!?" conspiracy theory mode… then "Episode 100" celebrated the franchise milestone with an episode that time-jumped to 1989 – and tied all nine seasons together.
From there, "The Lady in White" offered previously-unrevealed backstory on the bloody history of Camp Redwood, and who the true "big bad" was in Richter's life.
Last week brought us the season's penultimate episode "Rest in Pieces", where the past proved to be the biggest of "big bads" for a number of our favorites… and "guilty favorites".
Which brings us to season finale "Final Girl"… and the last time we'll be treated to Matthew Morrison's furry friend "Tom" (more on that here).
Was the Murphy and Falchuk able to stick the landing, or leave a bloody mess? More important, was our prediction right?
MAJOR SPOILERS AHEAD!
"American Horror Story: 1984" season 9, episode 9 "Final Girl": Camp Redwood draws in a lost soul looking for closure. Written by Crystal Liu; directed by John Gray.
Now, we're not going to take a full victory lap here when it comes to just how much our prediction about the finale was dead-on. We tend to be humble and self-reflective, so we will readily admit that we were wrong about Bobby (Finn Whitrock) remaining at Camp Redwood. But everything else?
We're just sayin'…
So it might be surprising to see that I used "surprising" in the headline, but it shouldn't be. Because while we may have called where the storyline was going, we didn't see how the thematic lines were going to converge and what the end result was going to be.
A… happy ending???
Now as you're about to see in a few minutes, we're playing fast-n-loose with the definition of "happy ending". Considering Murphy stated in the past that he's not the biggest fans of "happily ever after" in the AHS universe, what we got with "Final Girl" was damn near Disney-like.
Okay… maybe Something Wicked This Way Comes-style Disney…
But through Whittrock's Bobby, we were given the final player in this story – standing at the crossroads of where his life can go in 2019. So of course, to figure out his future? He heads into the past – specifically, his father Richter (John Carroll Lynch) and Camp Redwood's past.
And as travels through his family's bloody "heart of darkness", he emerges – as we do as viewers coming to the end of story (???) – with the only way he can move forwar with his life. Our pasts aren't something to be lived in or packed away from existence. That for us to move forward, we need to respect and understand the past so that we can learn from it – and to not repeat the mistakes. We don't have to stay mired in the "what came before" – giving Bobby that chance at something more… something better… reinforces that point.
But we all know Bobby's going back there… right?
It didn't start and end with Bobby's story, though. Donna (Angelica Ross) and Brooke (Emma Roberts) moved on with their lives, yet still kept a connection with what brought them to now – even if it's in the form of an anonymous check. Montana (Billie Lourd) and Trevor (Matthew Morrison) found a way to still live their love within the '80s while growing and evolving as responsible spirits: inspired by Brooke saving Trevor to convince Xavier (Cody Fern) and the others to stop killing and serve as Ramirez's (Zach Villa) eternal executioners.
Then there was the cautionary tale that is Margaret (Leslie Grossman), one second away from being gone gone but now haunting Camp Redwood. For her, it's all about being the "final girl" – blinded by her obsession to be the "star" of her own story, her entire life was locked into the past with the first life she took.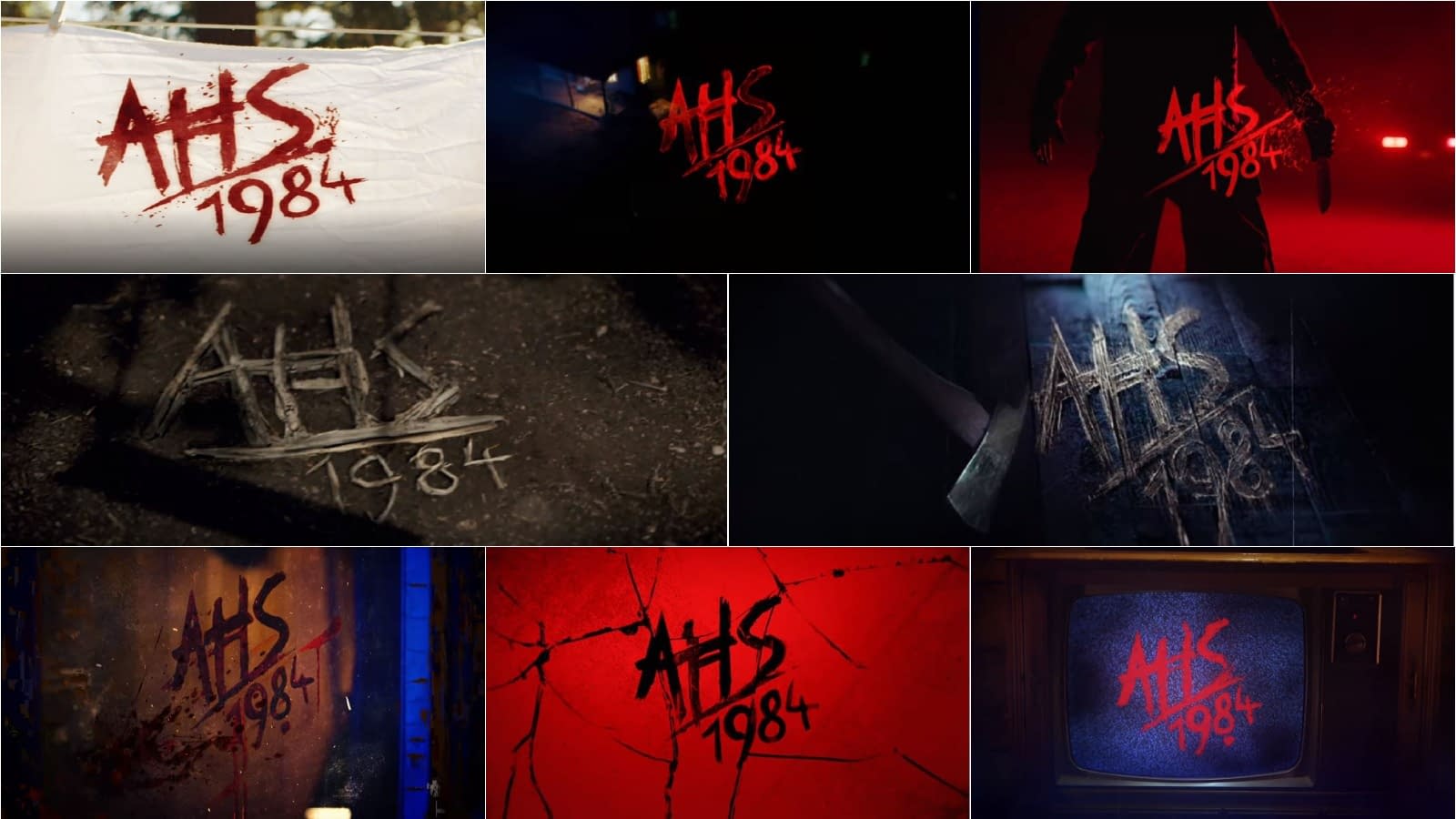 As for the season itself? I have to give it major marks just from the place it should hold in the AHS universe. Coming off an all-star season like Apocalypse and without Sarah Paulson and Evan Peters, this could've been an understandably shaky outing.
Far from it. AHS 1984 was the most evenly balanced and paced season of the franchise so far. It never felt like it was offering up more than it could handle, requiring a logjam of exposition at the end (Murder House). On the other side, it offered up just enough to make nine episodes just the right amount without having to pad thing out a bit (Freak Show).
And let me just say, the godamn thing freaked me out more than I thought it would. I had to watch the finale twice – the second time without the paranoia of "knowing" that a horrific twist was coming (like Bobby was going to kill Donna and Brooke).
As for the cast? Emma Roberts (Brooke), Billie Lourd (Montana), Cody Fern (Xavier), Angelica Ross (Nurse Rita/Donna Chambers), Leslie Grossman (Margaret), John Carroll Lynch (Benjamin Richter/"Mr. Jingles"), Gus Kenworthy (Chet), Glee's Matthew Morrison (Trevor), DeRon Horton (Ray), Zach Villa ("The Night Strangler" Richard Ramirez), Alhan Bilal (Jamie), and Tara Karsian (Chef Bertie) never stopped looking like they were having a great time – while still tackling the material with a ferocity of an ensemble with something to prove.
If there was a season MVP? Grossman. Season surprise? Morrison. Personal favorite? Ross.
Though I mentioned it in my review, I also appreciate the way the creators were able to connect all of the seasons together with simply a photograph and a few words. It marked the 100th episode milestone in what felt like a very AHS way: nothing big, elaborate, or in-your-face that insults the viewers intelligence – but essential for fans who've traced the connections for seasons now.
While I'm going to miss AHS 1984, I'm thankfully to be left with a new, open-ended part of the AHS landscape – which left us with some questions (Brooke really looking that young still without "help"?) and set the franchise up for what's to come in the tenth season.

In case you're like us and you need to see it for the 166th time, here's a chance to see the cast in all their '80's slasher-film-audition glory:
FX's American Horror Story: 1984 slashes its way onto our screens every Wednesday at 10 p.m. EDT.