'Arrow' Season 7, Episode 16 "Star City 2040" Goes Back to the (Deadly) Future [PREVIEW]
It's almost as if the folks behind the CW's Arrow knew we needed a little more time to wrap our minds around the concept of law enforcement-sanctioned vigilantes who get to pretty much play by their own rules and do what they need to do to get the "bad guys." Oh, and and they get to do it out of their "Arrow Cave." Which means… pretty much where things were before…??? Hmmm…
Thankfully, Arrow fans won't have time to think about the past: they'll be too busy buckling-up for a flash-forward to a place where you don't need… roads!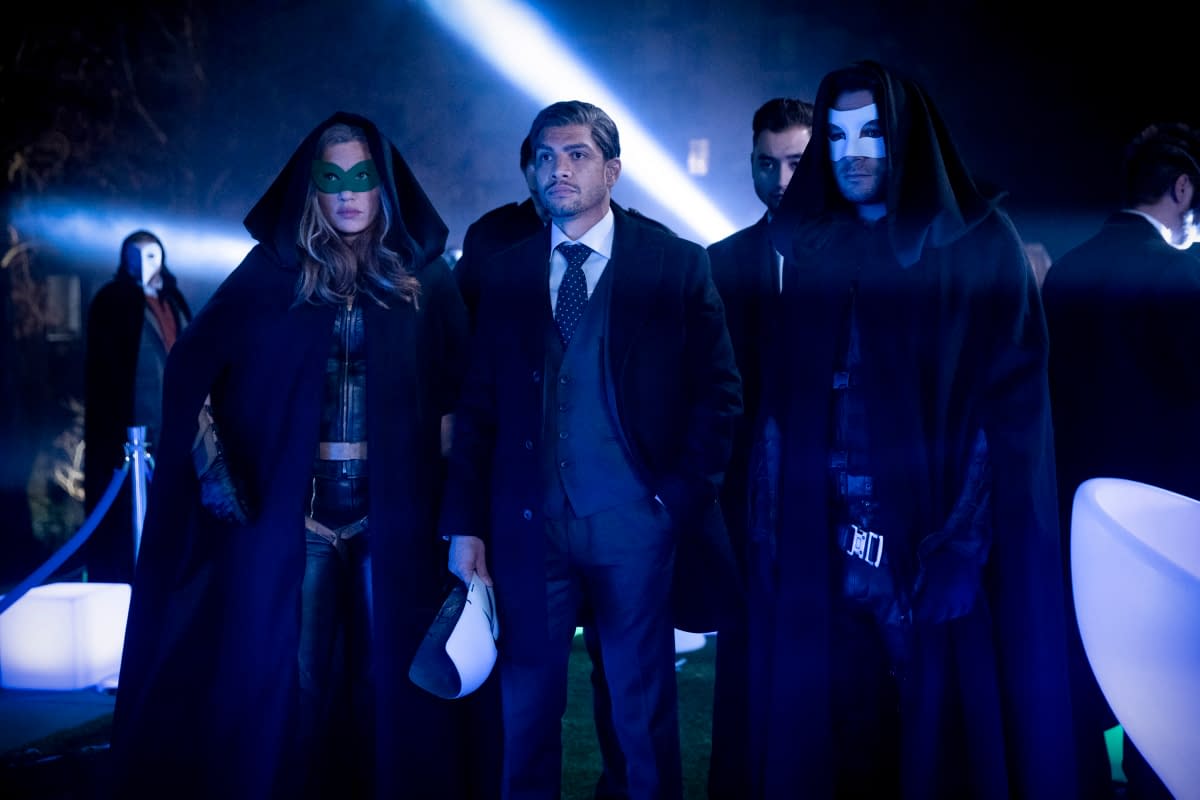 The Future!
We've seen what the future holds for Team Arrow… and it ain't good. In the following preview for this week's episode "Star City 2040," we get to spend a little more time finding out just how bad things got… how they got to be that way… and if any of it can be changed now:
https://www.youtube.com/watch?v=R3O9wY-p2E0
Arrow s07e16 "Star City 2040": FLASH FORWARD TO THE FUTURE — Mia (guest star Katherine McNamara) and William (guest star Ben Lewis) venture into the Glades on a dangerous mission. There they run into Dinah (Juliana Harkavy), Roy (Colton Haynes) and Zoe (guest star Andrea Sixtos) who deliver some devastating news. The flash forwards share highlights from Mia's childhood with Felicity (Emily Bett Rickards). James Bamford directed the episode written by Beth Schwartz & Oscar Balderrama
If you're a sucker for a good flash-forward like we are, then the promo and summary above was more than enough to get you tuning in (aside from being a fan of Arrow, of course), but just in case they weren't… here's a look at some of the official images from "Star City 2040":
CW's Arrow stars Stephen Amell as Oliver Queen/Green Arrow, David Ramsey as John Diggle/Spartan, Emily Bett Rickards as Felicity Smoak, Echo Kellum as Curtis Holt/Mr. Terrific, Katie Cassidy as Laurel/Black Siren, Rick Gonzalez as Rene Ramirez/Wild Dog, Juliana Harkavy as Dinah Drake/Black Canary, Colton Haynes as Roy Harper, and Kirk Acevedo as Ricardo Diaz. Greg Berlanti, Marc Guggenheim, Beth Schwartz, and Sarah Schechter serve as executive producers.
The CW's Arrow airs Monday nights at 8 p.m. ET / 7 p.m. CT.