Arrow 'My Name is Emiko Queen': It's Vigilante Oliver vs. Lawful Oliver (PREVIEW)
With the CW's Arrow slinging its way back from a midseason break on Monday, January 20th, fans are getting a new, extended promo (after some new images from the episode, which you can find here) for the recently-renamed tenth episode of season 7 'My Name is Emiko Queen.'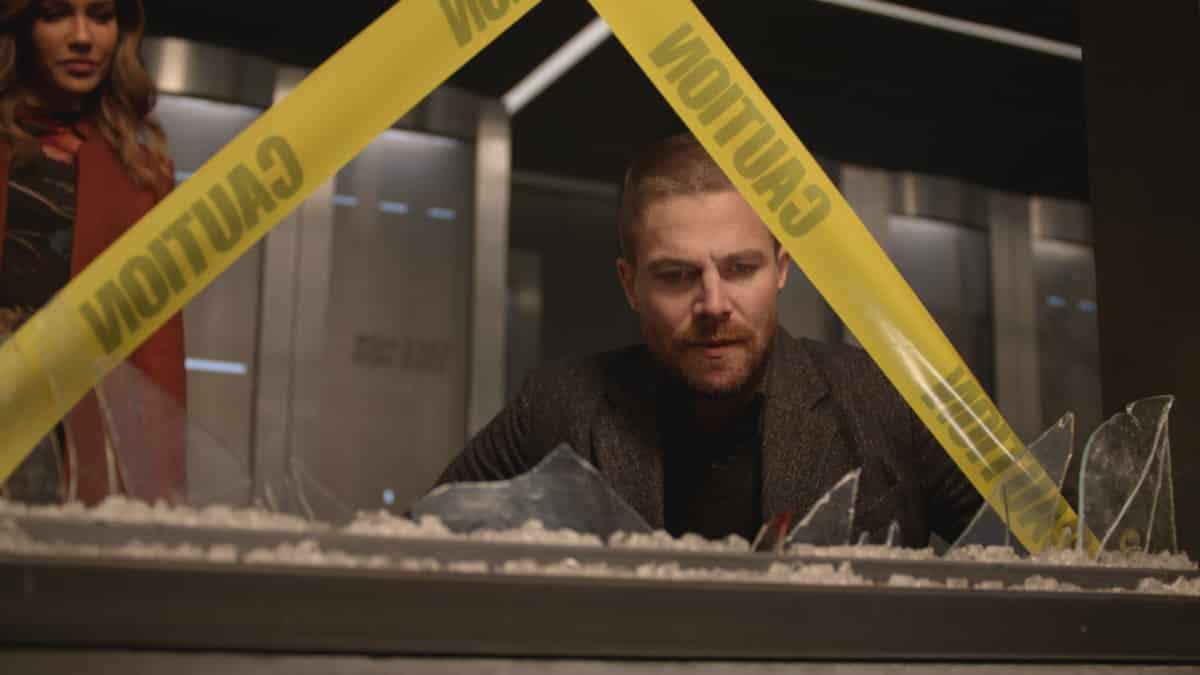 In the following scene, Oliver Queen (Stephen Amell) is accompanied by Laurel Lance (Katie Cassidy) to the Channel 52 newsroom where he declares that he will be operating within the strict confines of the law. Intercut with the interview footage are shots of Oliver Queen–both in and out of the Green Arrow persona–resuming his vigilantism and acting outside of the law…unless assault, breaking and entering, property damage, and swiping crime scene evidence is legal now in Star City (and if that's the case, then that might be the first place reformers look at if they want to address the city's violent crime issues).
https://youtu.be/SycIH5KF5u4
Arrow season 7, episode 10 'My Name is Emiko Queen': Oliver (Stephen Amell) is ready to get back to work with the SCPD and to focus on his marriage with Felicity (Emily Bett Rickards). However, when Dinah (Juliana Harkavy) tasks Oliver with tracking the new Green Arrow (Sea Shimooka) things take a surprising turn. Meanwhile, Diggle (David Ramsey) and Lyla (guest star Audrey Marie Anderson) must answer to ARGUS about Diaz (Kirk Acevedo).

Director: Andi Armaganian / Written: Benjamin Raab & Deric A. Hughes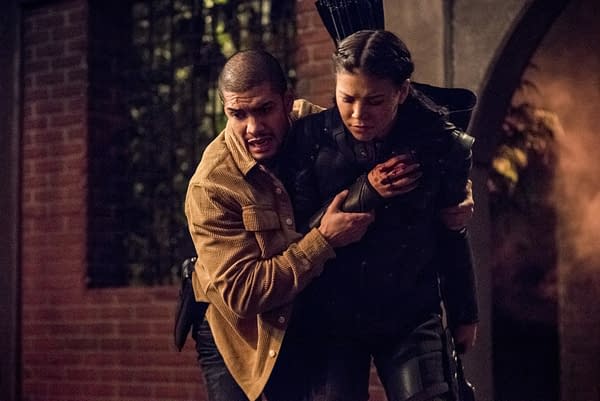 In other Arrow news, Black Lightning is set to air during the 9 p.m. ET hour, following Arrow when the two series return later this month. Black Lightning is replacing DC's Legends of Tomorrow in that time slot for the duration of Black Lightning's second season run, with LoT returning on April 1. But instead of a straight-up replacement, the plan is for LoT to return at 8 p.m. ET, pushing Arrow back an hour to 9 p.m. ET.