With Arrow season six speeding towards it's conclusion, it's not surprising to learn of that certain cast members won't be back for season seven. We already knew that Willa Holland was leaving the series and they had the goodbye episode of Thea Queen a few episodes back. But word from THR.com is that another original actor is moving on with the season finale. Spoilers ahead…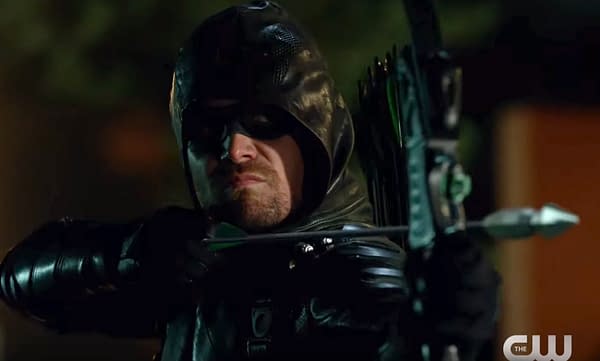 One of my personal favorite characters on the show, Quentin Lance, will not be back for season seven. Paul Blackthorne has been with the series since it's debut, playing the police detective who hated Oliver Queen (Stephen Amell) because is daughter Sara (Caity Lotz) was on the Queen's Gambit when it went down. But the character has been through a lot including seeing Sara come back, watching his other daughter Laurel (Katie Cassidy) follow in his alcoholic footsteps only to turn it around and become Black Canary. See Sara for real then be brought back to life, be promoted to Captain and then lose his job. Start helping the Green Arrow, then see Laurel die because he had made a deal with Damien Darhk (Neal McDonough) and then reneged on it… and then have the evil doppelganger of Laurel come to Earth-1… so yeah, he's had it rough.
Prior to Arrow, Blackthorne had appeared in quite a few different series including 24, Big Shots, Lipstick Jungle and played Harry Dresden in Syfy's one-season adaptation of The Dresden Files.
Enjoyed this article? Share it!