"Arrow", "The Good Place" & The Series Finales We Need [OPINION]
This week saw two iconic and excellent shows, NBC's The Good Place and The CW's Arrow, shuffle off the network programming coil this week, and our lives are the lesser for it. Wait, what? Two major shows ended. . . in January? And it was satisfying to fans and critics? This defies the logic of the normal television schedule, concentrated on 22-episode seasons and sweeps weeks, but in this case it worked perfectly. Why? And is this something networks should consider more often?
To answer the last question first, yes, absolutely.
[MAJOR SPOILER ALERT!]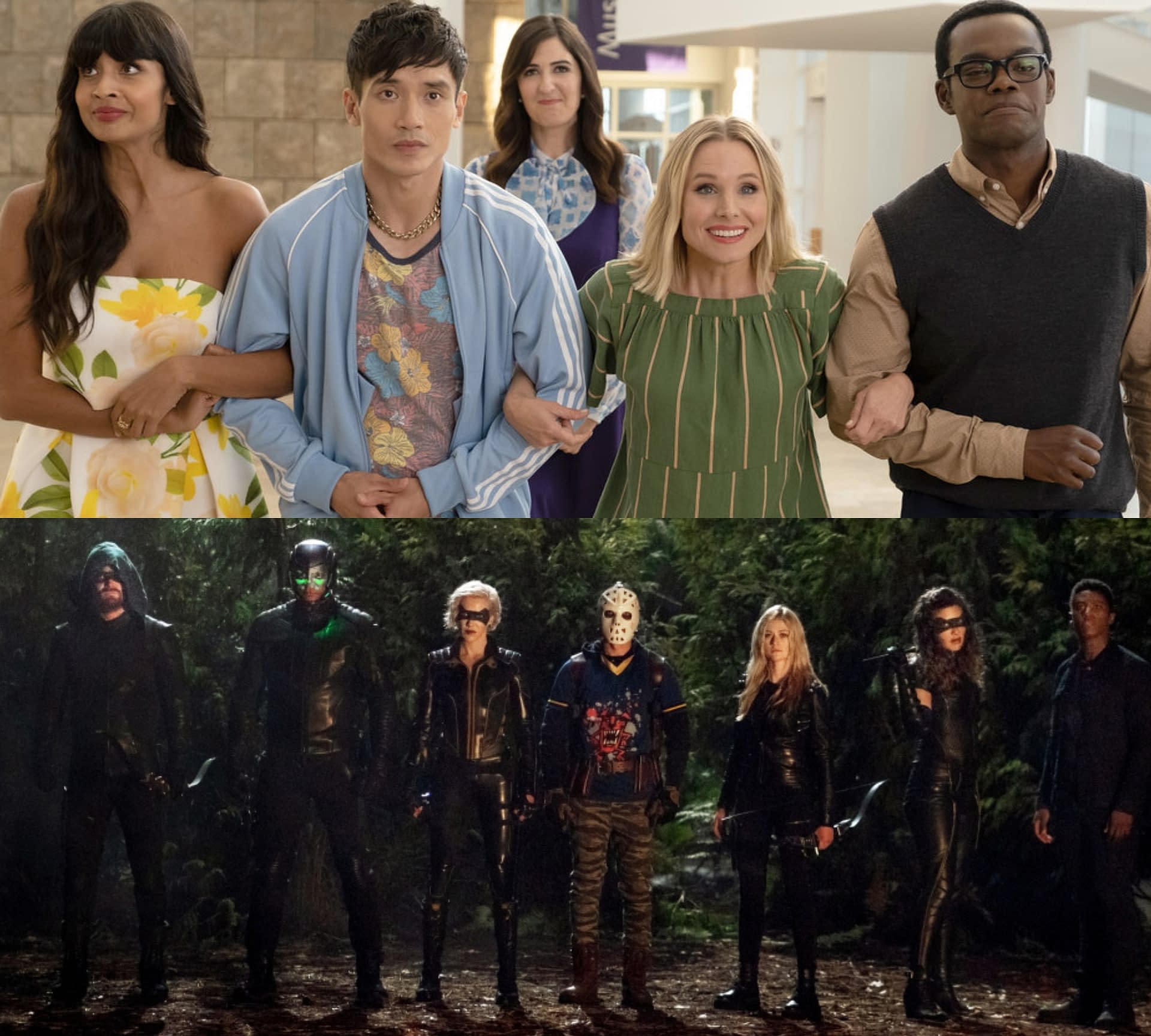 Because it allowed the shows to go out both on their own terms and gave their fans plenty of room to get accustomed to the loss. In the case of both shows, this season was announced as their last months ago. And their final seasons wrapped everything up that had been left dangling and acted as a sort of meta-commentary on the loss of them shows themselves.
Of course, that's easy for a show whose central conceit is based on the afterlife, like The Good Place. It's a little tougher for an action comic book show like Arrow, but when your final season's climax is built around the literal end and rebirth of an entire multiverse, it helps. But in the end, both Elanor Shellstrop (Kristen Bell) and Oliver Queen (Stephen Amell) had their final heroic journeys based around coming to terms with death and finality.
The Good Place had pulled the rug out from under fans so many times, it had become comical and almost trite. Instead, the final season chose to play everything pretty much straught. Everything was as it seemed. There were no giant Deus Ex Machinas to fix things. It was a show about mortal people making mistakes and trying to do their best in a flawed system, up to the point that they had a chance to change the system itself.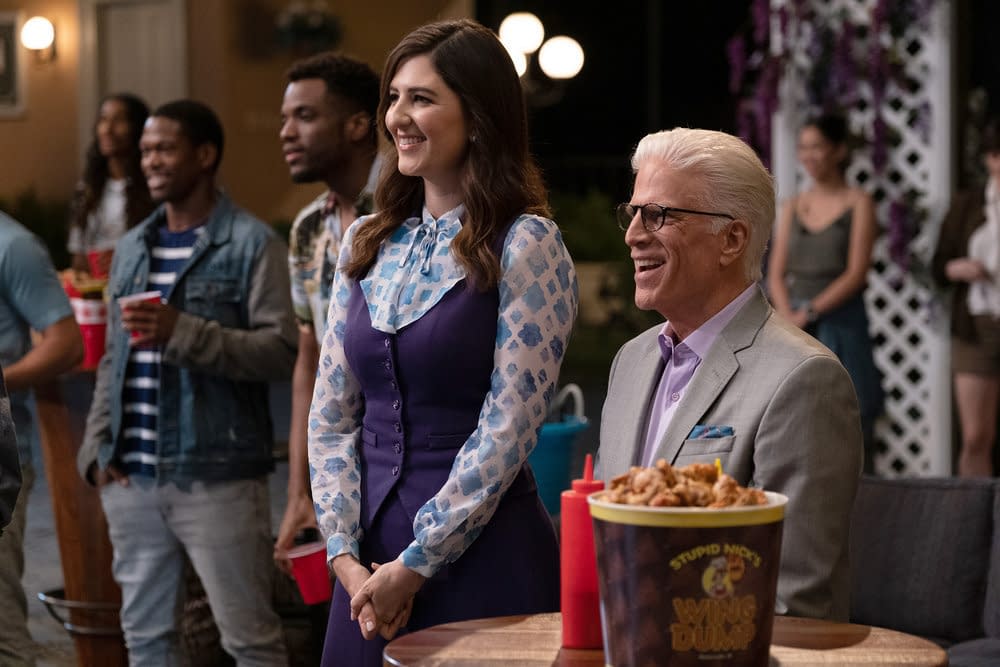 But even when they finally get what they think they want–passage to The Good Place– they find that is not everything they expected it to be– and then have to fix that system, too.
Inventing a door to end your existence in The Good Place introduced the idea that when you had accomplished all you wanted, you could choose to leave.
The entire concept of agency, of choosing how and when you wanted to go out, was so perfect as a commentary on the show itself. Most shows never get this. They either get cancelled before their time, usually with a pending cliffhanger or something unsatisfying, or they stick around longer than they should with several vestigial seasons at the end that are mostly unwatchable.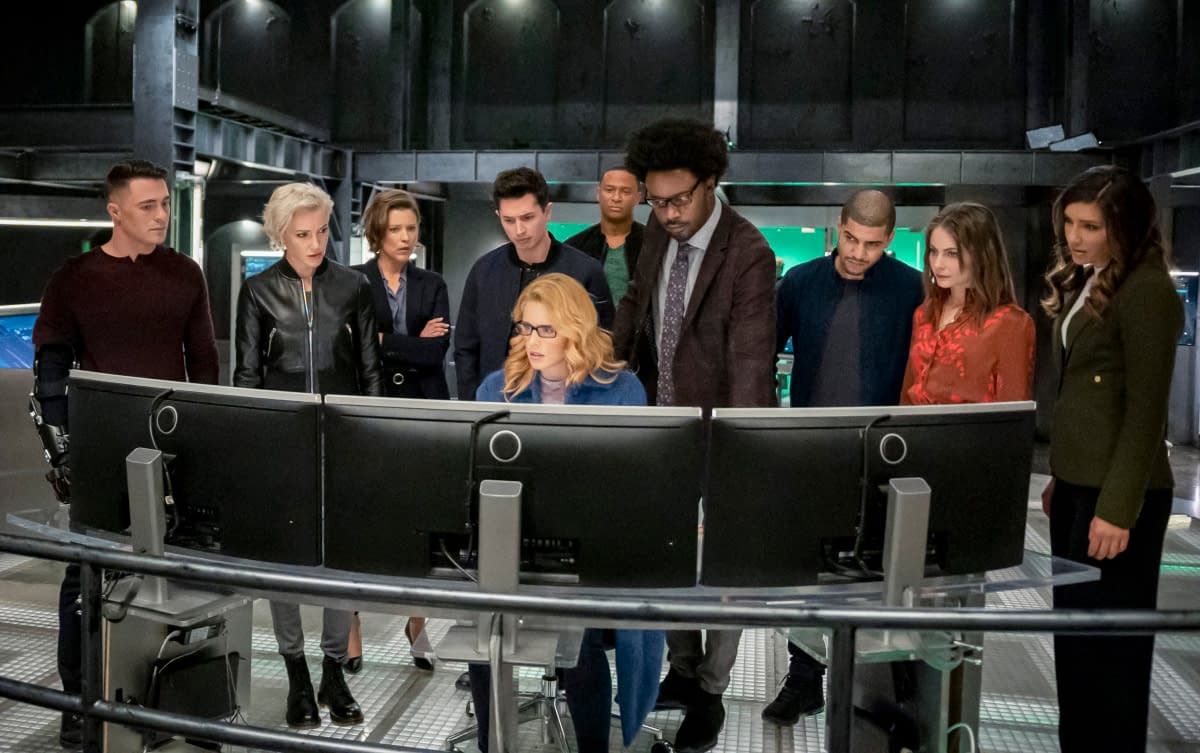 Which sort of brings us to Arrow, which suffered in its middle seasons but has somewhat righted itself by the end. But by taking one episode to walk through each previous season, we got to say goodbye all season long. When we literally get to an episode called "Purgatory," we're definitely dealing with all of the show's mortal issues as then Oliver transcends into another state to be prepared for the "Crisis".
But your average show is never going to be prepared thematically to deal with these issues. But most shows (and really, the networks) need to pay attention. Giving the creative teams behind their hits time and space to come to a satisfying conclusion is something they completely have in their control, and can be accomplished simply.
I've long been an advocate of making American television far more like the British tv model: where shows are ordered season by season, with various series lengths rather than a standard 20-24 episode season. And with the rise of streaming services, this feels like the right time for this disruption to take place.
When we look at shows that are thriving online, from Stranger Things to Picard and The Mandalorian, we know that guaranteeing an entire season is a great way to signal confidence in a genre project, regardless of whether you drop the entire season all at once or week to week.
https://www.youtube.com/watch?v=l75luJ5iyoA
The fact that TNT has already ordered a Season 2 of Snowpiercer when we won't see the first episode until the end of May is a great sign. Fans know that we are not going to get a Firefly situation with another iconic show cancelled before its time. The worst part of The Tick on Amazon Prime is knowing it was cancelled before its time. And yet the same network seems to have a plan when it comes to The Expanse. (Having a series of books to adapt doesn't hurt).
Now the next step will be figuring out a long-term gameplan for these iconic, hit shows. Netflix, CBS, and Disney will set the tone for how they want their shows to be remembered with how they choose to end them. And since the name of the game is rewatchability, there's no better way to get fans to abandon your show than give them a thoroughly unsatisfying ending.
And as counter-intuitive as it seems, these shows would all do to figure out their long-term plan and have an endgame in mind. Mike Schur always pitched The Good Place with a four to five season arc. Or, will shows have the bravery to be like Watchmen and simply make a single great season and leave it there?
Therefore, the final key to success comes from Seinfeld, ironically, a show that probably stuck around a season or two longer than it should've: always leave on a high note, with them wanting more.
The Good Place certainly accomplished that. Arrow did, despite some mediocre middle seasons. To deliver more iconic series finales like we experienced this week, we need shows with long term plans on how they'll end and seasons-long runways to get to our finales. In the parlance of The Good Place, it's what we owe to each other.