Attack on Titan Season 3 Gets July 2018 Premiere Date, Official Trailer and 24 Episode Order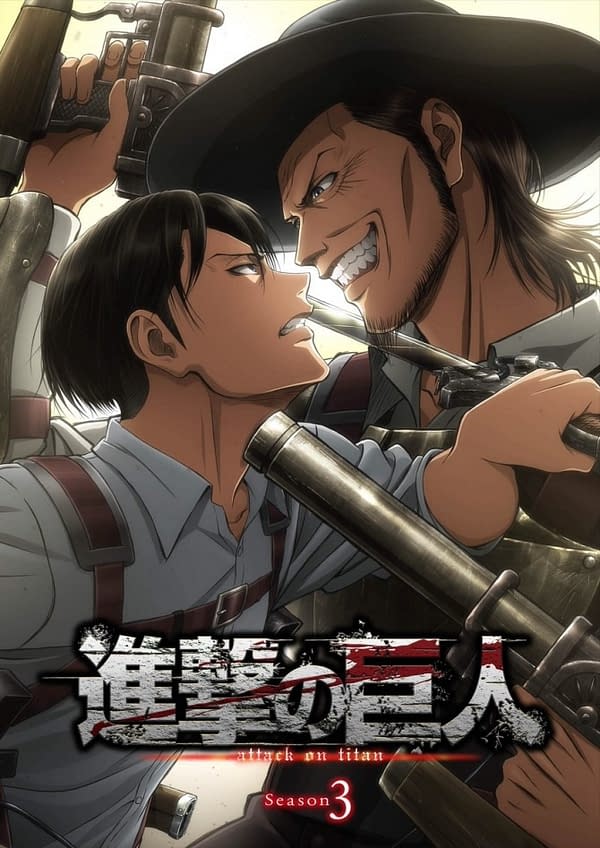 Attack on Titan fans had reason to be a little skeptical when the second season of the international hit anime series wrapped up less less than a year ago. Though answering a number of lingering questions connected with the series' overarching mythology and leaving fans feeling good about the direction of the series, the season's one cour (12 episodes) order left many a little disappointed and how long of a wait it would be before the next season. Considering the lengthy wait between Seasons 1 & 2, the concern would be more than a little justified.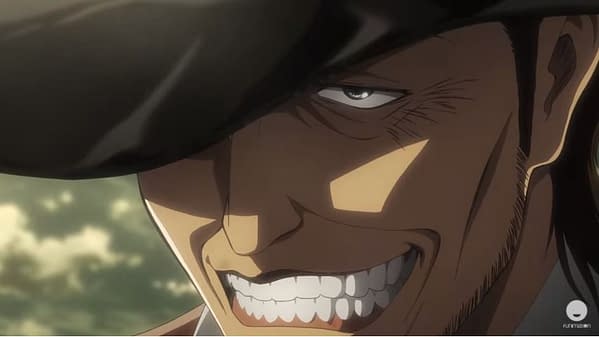 Well, it looks like AoT fans can start relaxing now that Kodansha, Funimation, Wit Studio and Production IG have been rolling out some hugely unexpected good news: Attack on Titan Season 3 is premiering on July 22, 2018. Along with the announced season premiere date comes the first official trailer, which teases Kenny the Ripper and the beginnings of the "Uprising" story arc.
You can see the trailer for Attack on Titan Season 3 here:
"We're thrilled to be bringing back 'Attack on Titan' for its third season in 2018 and on the heels of the series' long awaited and exciting return last year,. Everyone is anxious to see what's in store for the new season. Fans have been clamoring with non-stop speculation ever since Wit Studio released a Season 3 teaser poster last October. We will all soon find out later this year." – Gen Fukunaga, CEO and founder of Funimation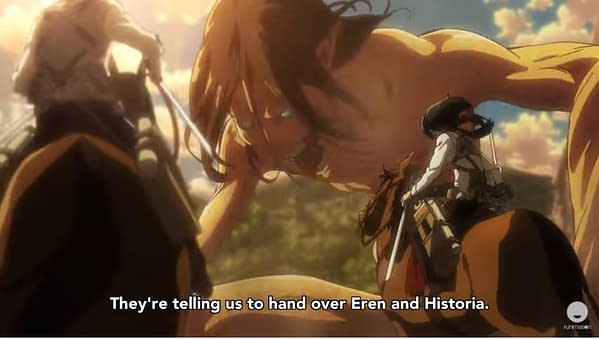 As if that was exciting enough news, an Attack on Titan producer confirmed via Twitter that Season 3's episode count has officially been extended to two cour (24 episodes) – twice the number of episodes in comparison to the previous season:
As part of its 2013 agreement with Kodansha, Funimation has secured the international rights to home entertainment, video on-demand and broadcast distribution for Attack on Titan in the U.S., Canada, U.K., Ireland, Australia and New Zealand. Season 3 premieres in Japan on July 22, though that schedule is subject to change.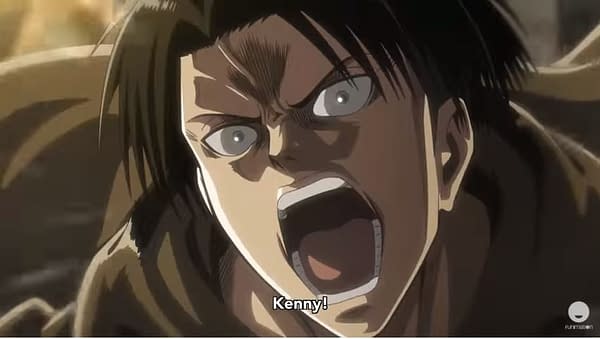 Attack on Titan ("Shingeki no Kyojin") anime series is adapted from the New York Times best-selling manga series by Hajime Isayama about the last of humanity fighting to survive against man-eating giants known as Titans. As of this writing, there are 25 volumes in the manga series with an estimated 74+ million copies in print around the world.