"Batman Beyond": Andrea Romano – Working with Kevin Conroy; Mark Hamill; Finding That "Right" Voice [INTERVIEW]
My first up press room for San Diego Comic Con 2019 (SDCC) is the Batman Beyond 20 Year Anniversary celebration, and could not be more excited. The cast and producers have just announced, in Hall H, the release of the Batman Beyond: The Complete Series collection on blu-ray! The legendary voice director Andrea Romano (Batman: The Animated Series, Jutice League) stepped off the massive stage at Hall H and joins us at the round table for a bit of a chin wag.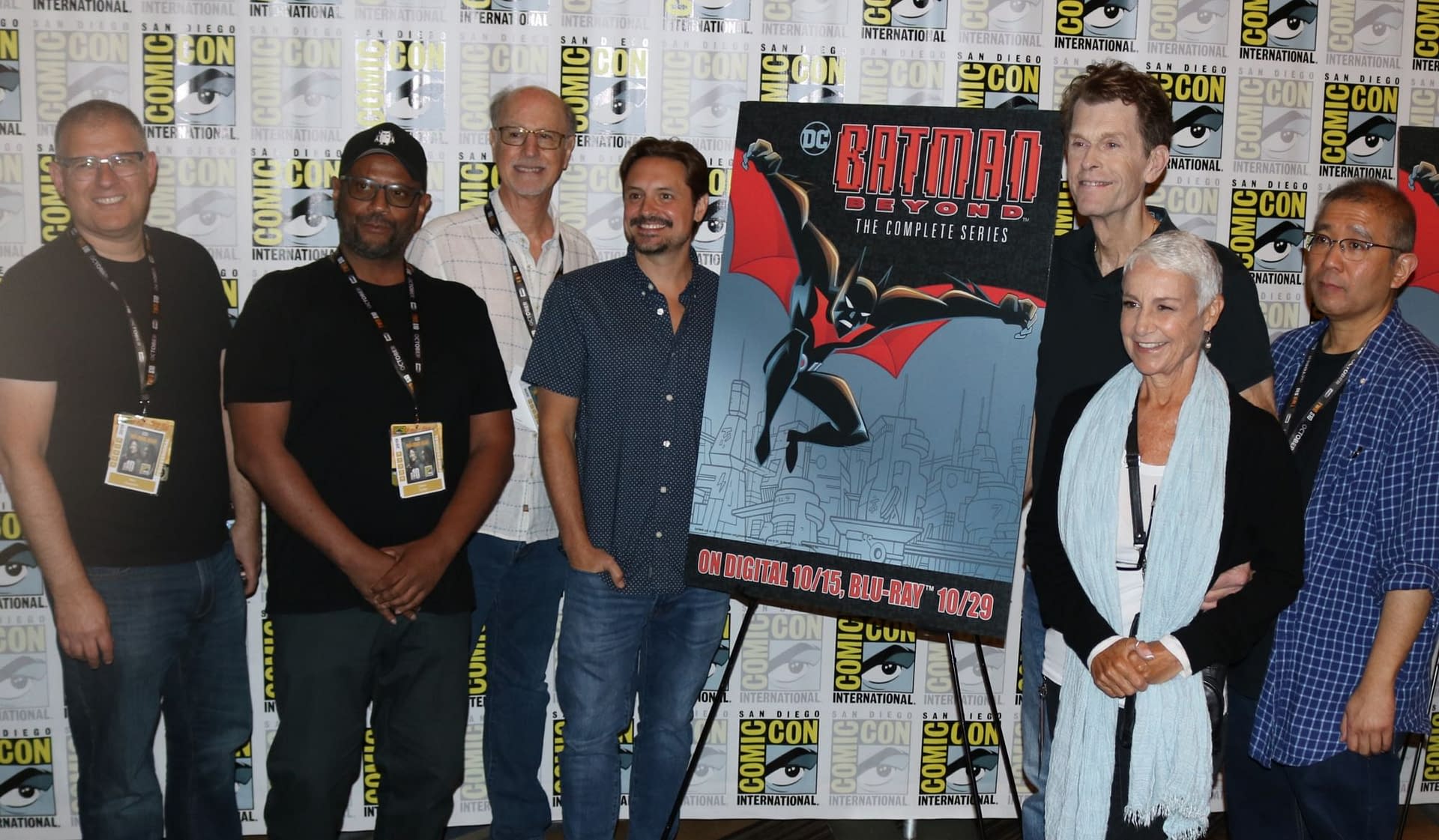 From her start at Hanna- Barbera to Batman: Year One, Romano has made her reputation by always finding the perfect actor for every character. We had to know what was Andrea looking for when she cast these iconic characters that were already cemented in the brains of millions of fans worldwide?
"The first thing I look for, and I always look for, is good actors. Good actors first. If the can do multiple voices and manipulate their voice to do something different, that's a bonus. But number one they have to be good actors. I can teach animation techniques quickly, I can't teach acting in a four hour recording session. So that was always the first thing I was looking for. I was also looking for people who were willing to take a risk, this is going to sound so weird, to make an ass of themselves. Think about the Joker and how broad that had to go for Mark (Hamill), he had to really take it over the top. I always prefer it when an actor goes too far, and let me pull them back, rather than saying more, more, go farther."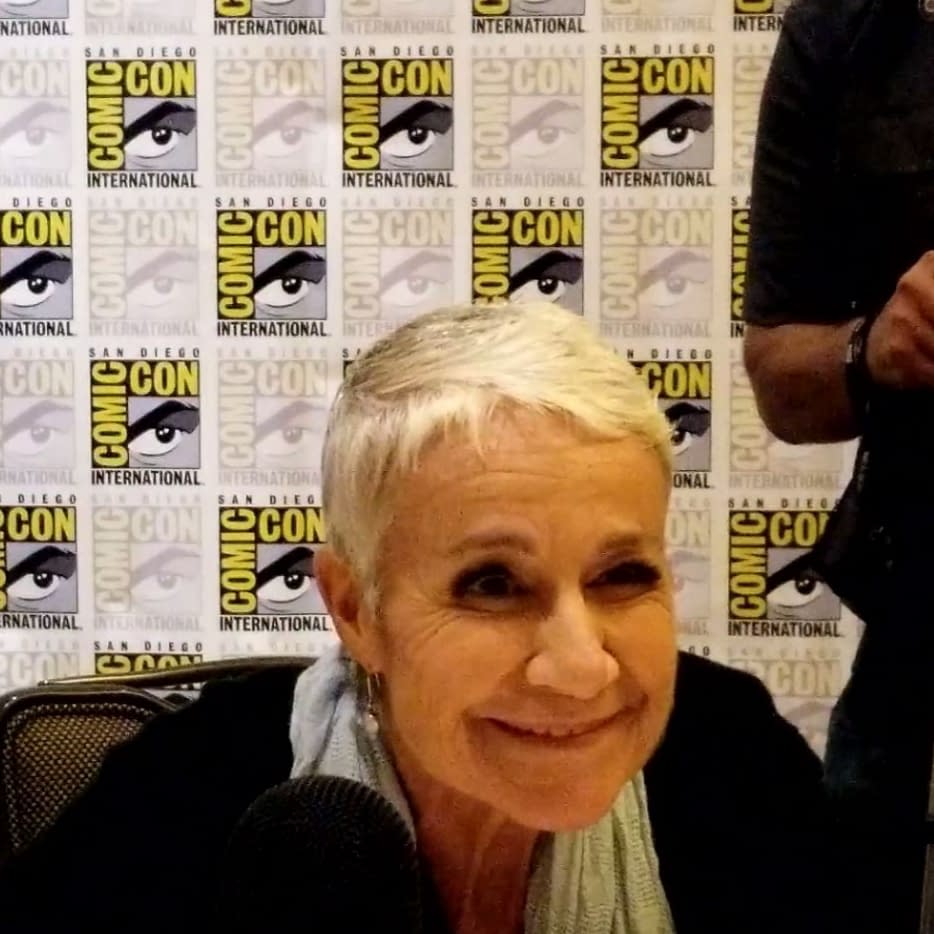 Romano continues,
"And think about how we make the cartoon, we make the voices first, and then that goes off to animation. So the more we can give animation directors, the better the cartoon is going to be. So you want to get as much life from that initial record as you can. Sometimes that means more energy than actors are typically used to. You think of an on camera actor, they work very small because the camera picks up so much. So you have to think about being on stage, and that's more like the energy that we use in animation. It's a little broader, speaking to the lst row. It's a little bit bigger. And I found that actors that had experience doing stage work often into animation voice acting better.

It was looking for people who are willing to make fools of themselves, that was what was required, and who were also willing to trust me. I always made a commitment to every actor who ever worked with me that I would never let their voice go out sounding bad. I told them I'll keep you after the session and work with you longer and if need be I will recast because I don't want you to be embarrassed about the work that goes out there. Why would you do that to an actor? That's just crushing talent. So I would ask them to trust me and know that I will get the best possible performance out of you I can.
The connection between the biggest stars of B:TAS is legendary. We wanted to know what it was like working in the recording booth with Kevin Conroy and Mark Hamill:
"I wanted to create an environment where the actors could feel free to explore and play and safe, and go to far, and be silly, and let them go too far. But the challenge was not to let them go too far. Because they would take over. 'Guys come back we have only 45 minutes left and we still have 5 pages of script. So come back and focus and get it done and then we can play afterwards.' That was always the challenge was creating that lovely environment but not letting the kids take over the asylum."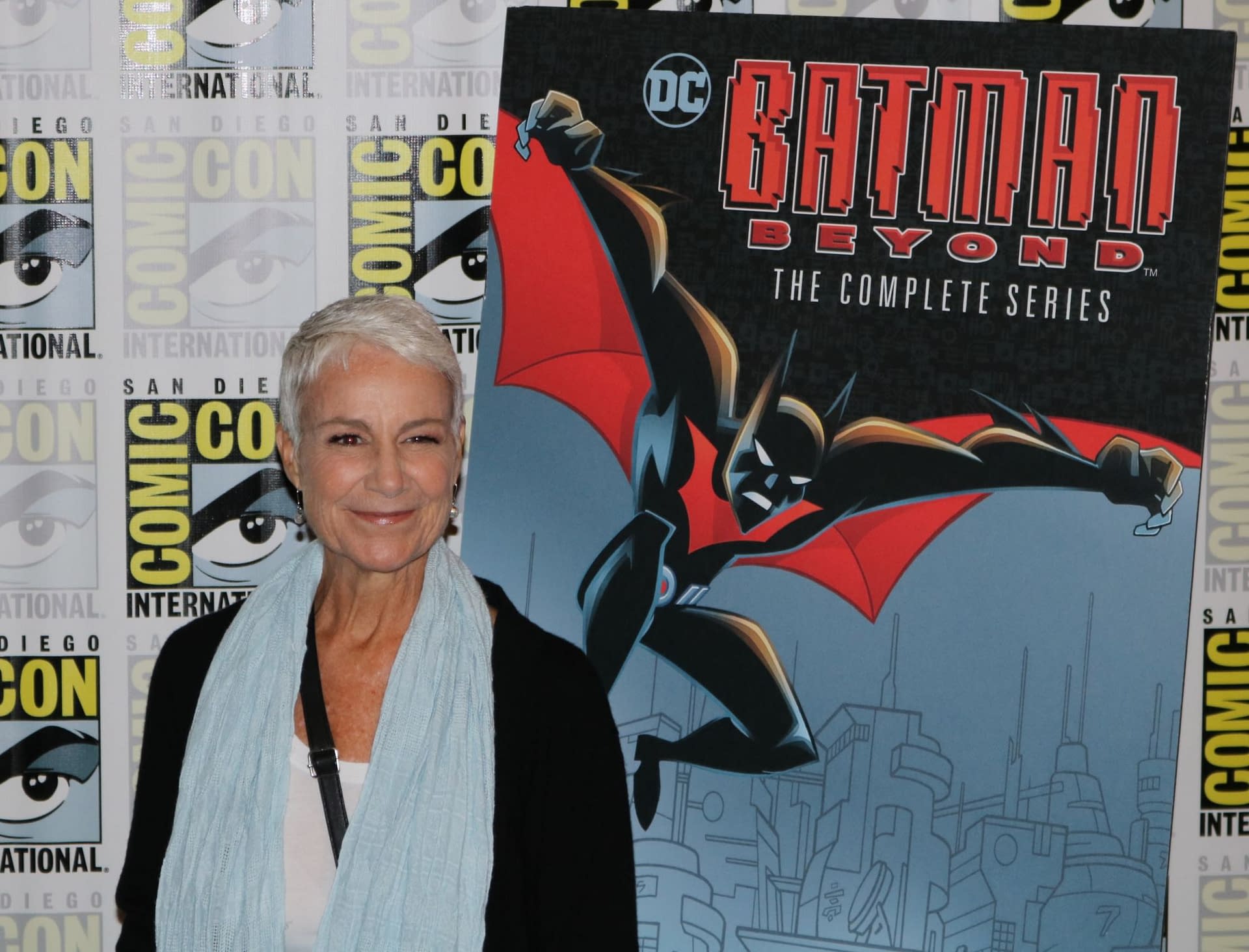 With such a long and distinguished career working with the biggest names in show business, Bleeding Cool wanted to know if there was anyone that Romano wanted to cast but wasn't able to:
"Christopher Lee… and he passed away before I could get him. I wasn't that he said no me, Because I did make him some offers, it's just that we could never work the schedule out. He would have been an awesome Ras A Gul. He would have been a beautiful voice for that. But, David Warner was stunning, just really terrific, so I was glad to have David. He (Lee) was one actor that got away. I always kept a list of people that I wanted to work with and there were only a handful. Another really silly one, laugh if you will, but I always wanted to work with Alex Trebek. I wanted to bring him in. I had a situation a couple of years ago, I think it was, a Voltron episode there was a game show host on the show. I said please can we use Alex Trebek, but they wanted comedian instead, so I got a comedian."
You can enjoy the full roundtable video below where Romano tells us how much she loves retirement, more about how she would seek out the perfect voice, and which project she would come out of retirement for:
Batman Beyond: The Complete Series collection features all 52 episodes (41 episodes remastered) of the original series – plus Return of the Joker, the critically-acclaimed 2000 animated film. A limited edition box set will also include a chrome Batman Beyond Funko POP!, new featurettes, and lenticular art cards.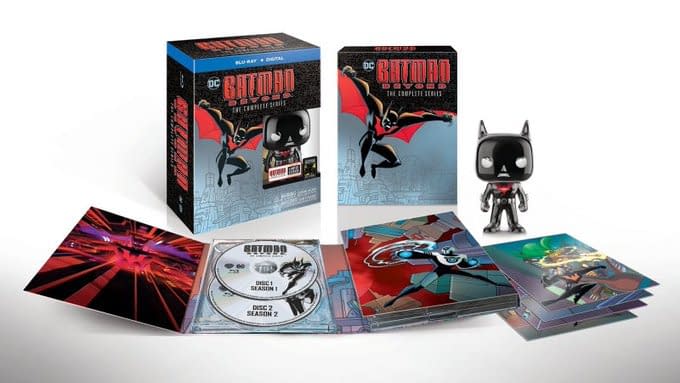 Pump up those pre-orders for Batman Beyond now, and who knows? We may well see another season!