Batwoman Showrunner Caroline Dries on Tommy Elliot's Hush Evolution
Comic book fans, in particular, had their ears perked up when Tommy Elliot (Gabriel Mann) was introduced in the earlier episodes of The CW's Batwoman. Would this be another television "red herring" or would they finally get to see bandage-wrapped, pistol-packing Hush come to life? The promo for the next episode "A Secret Kept From All the Rest" pretty much answers that question and series showrunner Caroline Dries was kind enough to answer EW's questions about how this transformation came about, and how Mann handled wearing Tommy/Hush's many faces.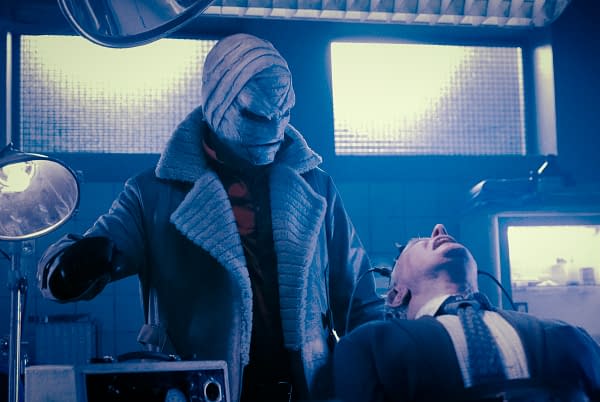 For Dries, Tommy/Hush was the biggest name on the list of characters she could play with this season in the series' sandbox because his story gels so well with Kate aka Batwoman's (Ruby Rose) in that they both have a history with Bruce Wayne: "At the beginning of the year, DC gave us this deck of Batman villains that we're approved to use for the season. Hush was the biggest name on that list. So when we were introducing the character of Kate Kane and launching her journey as Batwoman, it made sense that Tommy Elliot, who was unique in that he knew Bruce Wayne was Batman prior to the mythology of our show starting, would be the villain that forced Kate to make a decision: Am I going to embrace the symbol of the bat, or am I going to just be Kate Kane and ignore my destiny? We wanted to use him early on. Then, the great part about Arkham is that these characters can sit idle for a while, and then when we're ready to use them, we can go back to them."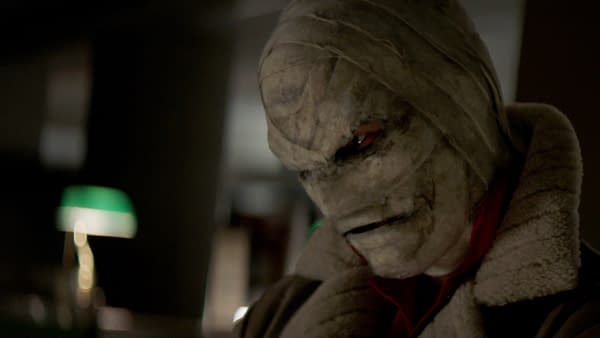 Extra points go to those who made the early connection between Tommy's backstory leading up to becoming Hush and Alice's (Rachel Skarten) gruesome skills, because that was on Dries's mind, too: "The other big storyline we had obviously going through the season was Alice and her special talent of being able to steal people's faces. Of course, that linked perfectly with what we know of Tommy Elliot from the comic books and the transformation he goes through. We thought this was meshing perfectly with where we're going. So we kind of knew midway through the season that Tommy was going to be the sort of villain towards the end as Hush and actually bring that character to life for the first time."
When Tommy was first introduced, Dries knew it was important for Mann to portray him as someone the viewers could easily see becoming Hush down the road and someone who would be believable as Bruce Wayne's best friend. "So when we meet him, [he's] the cliché douchebag rich guy, just like your typical unlikeable guy. And it was important for us to say to Gabe like, 'You are a privileged jerk, but you're also Bruce Wayne's best friend and we like Bruce Wayne, so there has to be something likable about you for him to sort of tolerate you at least through his adolescence,'" the showrunner explained. "But then of course we revealed the layers of Tommy's bleak backstory with his mom and trying to kill his parents. Gabriel was really good in terms of being this Gotham City villain, which is a little bit more heightened, but also he still exists in the real world."
For Mann and Dries, it was important to demonstrate to the viewers how Tommy has evolved (devolved?) over the course of a dozen or so episodes: "His big thing in the comics is his obsession with Bruce Wayne, which we obviously hinted at. But now it's like, this is somebody who's been getting his brains zapped for the last however many months, and so he should be at a different level of psychosis at this point. So he's now really off his rocker when we meet him in 17. Then now what's great about when we see him as Hush is he has a very, very, very clear drive: He wants a face, and he's going to stop at nothing to get it. So it brings out all of his crazy and impulsive instincts."