Bleeding Cool's TV Scorecard: January/February 2019 Premieres & Returns (UPDATED)
As we near the halfway mark for the first month of 2019, Bleeding Cool is giving you a chance to set your planners now for what's premiering or returning for the remainder of January and into February.
Any updates? Anything we missed? Let us know – and happy viewing!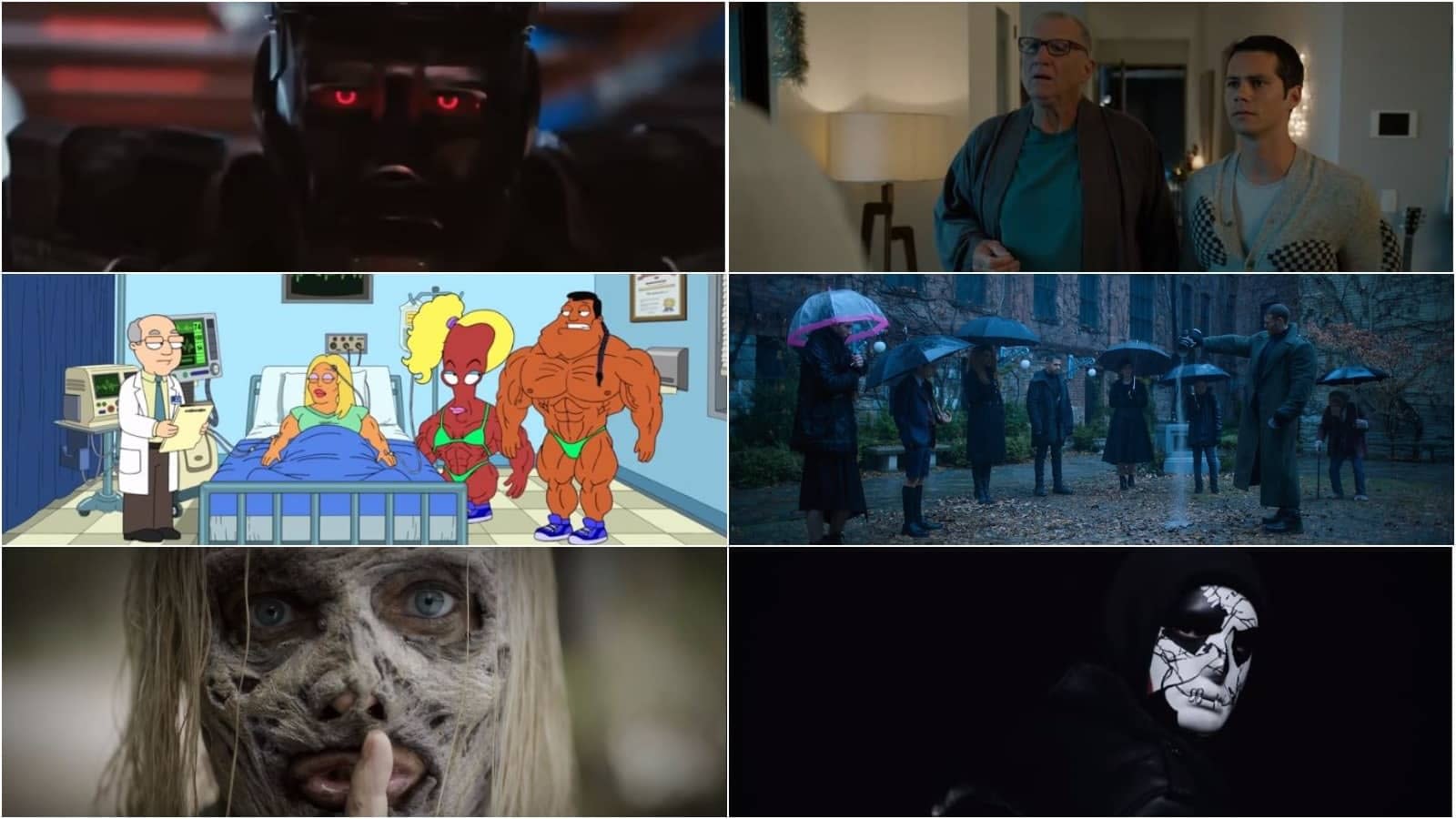 Monday, January 14
The Resident: Season 2 (Fox)
The Passage (Fox)
Those Who Can't: Season 3 (truTV)
Dirty John, The Dirty Truth (Oxygen)
Tuesday, January 15
The Flash: Season 5 (CW)
https://youtu.be/lzqSdyVMq9Y
Roswell, New Mexico (CW)
Drunk History: Season 6 (Comedy Central)
Corporate: Season 2 (Comedy Central)
This Is Us: Season 3 (NBC)
Wednesday, January 16
Riverdale: Season 3 (CW)
All American: Season 1 (CW)
Deadly Class (Syfy)
Schitt's Creek: Season (Pop)
Thursday, January 17
A Discovery of Witches (Sundance Now)
Star Trek: Discovery: Season 2 (CBS All Access)
Supernatural: Season 14 (CW)
Grey's Anatomy: Season 15 (ABC)
How to Get Away With Murder: Season 5 (ABC)
Lip Sync Battle: Season 5 (Paramount)
Friday, January 18
Marvel's The Punisher: Season 2 (Netflix)
Dynasty: Season 2 (CW)
The Grand Tour: Season 3 (Amazon)
Carmen Sandiego: Season 1 (Netflix)
Trolls: The Beat Goes On!: Season 5 (Netflix)
WOW — Women of Wrestling (AXS TV)
Saturday, January 19
Brexit (HBO)
Dynasties (BBC America)
Sunday, January 20
Supergirl: Season 4 (CW)
Charmed: Season 1 (CW)
Shameless: Season 9 (Showtime)
Crashing: Season 3 (HBO)
Black Monday (Showtime)
High Maintenance: Season 3 (HBO)
SMILF: Season 2 (Showtime)
Monday, January 21
Black Lightning: Season 2 (CW)
https://www.youtube.com/watch?v=flYN4KVd-5Q
Justice: Season 1 (Netflix)
Arrow: Season 7 (CW)
Tuesday, January 22
Conan (TBS)
https://www.youtube.com/watch?v=liEICRb8TPo
Wednesday, January 23
The Magicians: Season 4 (Syfy)
Pure (WGN America)
Suits: Season 8.5 (USA)
Drop the Mic (TNT)
Snoop Dogg Presents The Joker's Wild (TNT)
Thursday, January 24
Siren: Season 2 (Freeform)
Broad City: Season 5 (Comedy Central)
The Other Two (Comedy Central)
Friday, January 25
Unbreakable Kimmy Schmidt: Season 4 (Netflix)
Kingdom: Season 1, Netflix
Medici: The Magnificent: Season 1 (Netflix)
gen:LOCK (Rooster Teeth)
Strike Back: Season 6 (Cinemax)
Sunday, January 27
25th Annual Screen Actors Guild Awards (TBS/TNT)
Rent Live! (Fox)
Monday, January 28
I Am the Night (TNT miniseries)
Wednesday, January 30
Ryan Hansen Solves Crimes on Television: Season 2 (YouTube Premium)
Thursday, January 31
Will & Grace: Season 10 (NBC)
Friday, February 1
Into the Dark: Down (Hulu)
The ABC Murders (Amazon Prime)
Saturday, February 2
Puppy Bowl Presents: The Dog Bowl (Animal Planet)
Sunday, February 3
Puppy Bowl XV (Animal Planet)
Super Bowl LIII (CBS)
Friday, February 8
PEN15 (Hulu)
One Day at a Time: Season 3 (Netflix)
White Dragon: Season 1 (Amazon Prime)
2 Dope Queens: Season 2 (HBO)
Sunday, February 10
61st Annual Grammy Awards (CBS)
Ride With Norman Reedus: Season 3 (AMC)
Monday, February 11
American Dad: Season 16 (TBS)
Tuesday, February 12
Miracle Workers: Season 1 (TBS)
https://www.youtube.com/watch?v=pBVqgz0a4Kc
Wednesday, February 13
Weird City: Season 1 (YouTube Premium)
Thursday, February 14
Ken Jeong: You Complete Me, Ho (Netflix)
Friday, February 15
The Umbrella Academy: Season 1 (Netflix)
https://www.youtube.com/watch?v=LMeqY7ogdF8
Doom Patrol: Season 1 (DC Universe)
https://www.youtube.com/watch?v=5JG-TNPkV8k
Lorena: Season 1 (Amazon Prime)
Proven Innocent: Season 1 (FOX)
https://www.youtube.com/watch?v=CpKW98RXlok
Sunday, February 17
Last Week Tonight With John Oliver: Season 6 (HBO)
Elvis All-Star Tribute Special (NBC)
Tuesday, February 19
At Home With Amy Sedaris: Season 2 (truTV)
Wednesday, February 20
Survivor: Season 38 (CBS)
Documentary Now!: Season 3 (IFC)
Thursday, February 21
Flack: Season 1 (Pop)
Desus & Mero: Season 1 (Showtime)
The Oath: Season 2 (Crackle)
Saturday, February 23
34th Independent Spirit Awards (IFC)
Sunday, February 24
91st Annual Academy Awards (ABC)
Whiskey Cavalier: Season 1 (ABC – post-Oscars premiere)
Monday, February 25
The Voice: Season 16 (NBC)
https://www.youtube.com/watch?v=YrnloIO5P7c
Shadowhunters: Season 3 (Freeform)
The Enemy Within: Season 1 (NBC)
https://www.youtube.com/watch?v=SKwosh46020
Wednesday, February 27
Whiskey Cavalier: Season 1 (ABC – regular day/time)
https://www.youtube.com/watch?v=FhYQU5eWdCo&t=2s
Thursday, February 28
Better Things: Season 3 (FX)
https://www.youtube.com/watch?v=z8g0hFFlRjY