As The Fiend, Bray Wyatt may seem like he's virtually impervious to pain, but that doesn't mean he doesn't have feelings like everyone else. Wyatt took to Twitter to recount a story of bullying by wrestling legend Sid Vicious, otherwise known as Sid Justice or Psycho Sid, when Wyatt was a child. According to Wyatt, Sid broke one of Wyatt's favorite toys when Wyatt was playing in a locker room.
Bray Wyatt is the son of Mike Rotunda, who wrestled under his own name and as Irwin R. Schyster (I.R.S.) in WWE, WCW, and other wrestling promotions in the 1980s and 1990s. According to Wyatt, he was playing in a WCW locker room as a kid when the incident happened with Sid. "Part 1 True Story: When I was a kid I was playing in a WCW locker room somewhere with a brand new Rocketeer toy," Wyatt tweeted. "Psycho Sid Vicious thought I was being too loud and I was annoying him. So I shot him the bird, like a man. And he promptly destroyed my Rocketeer toy."
However, Wyatt's story does have a happy ending, as his friend Jason Baker recently bought him a new copy of the beloved childhood toy. "Part 2 True Story: Today nearly 30 years later my great friend @bakingjason
bought me a new Rocketeer toy and restored my faith in humanity," Wyatt continued. "And guess what Sid, I'm the man now and you….. still suck!" Does this story of overcoming childhood adversity indicate a face turn for The Fiend is in the works?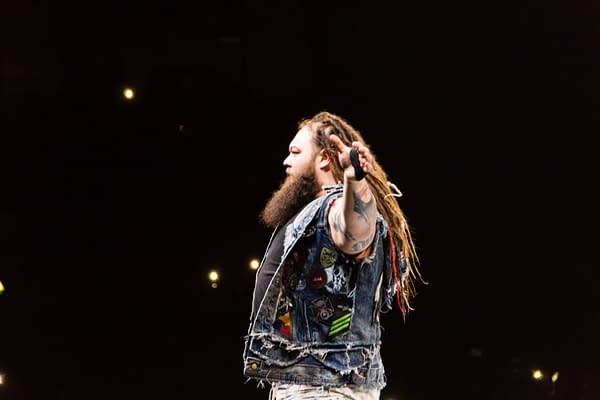 When all is said and done, Bray Wyatt probably got off lightly in his childhood encounter with Psycho Sid. Just ask Arn Anderson, who once got in an altercation with Sid that resulted in Sid stabbing him with a pair of scissors, what happens when you make the big man angry.
Enjoyed this article? Share it!