Kidding's Jim Carrey No Fan of Louis C.K.'s Parkland Shooting "Jokes" (OPINION)
If there's one thing Golden Globes nominee Jim Carrey (Showtime's Kidding) hasn't the time nor the tolerance for anyone lobbing jokes at the survivors of the 2018 shooting at Marjory Stoneman Douglas High School in Parkland, Florida. So when stand-up comic Louis C.K. chose to make Emma Gonzalez, David Hogg, and others the focus of one of his jokes during, the actor/comedian joined a chorus of others who wouldn't let the comedian's comments go unchecked.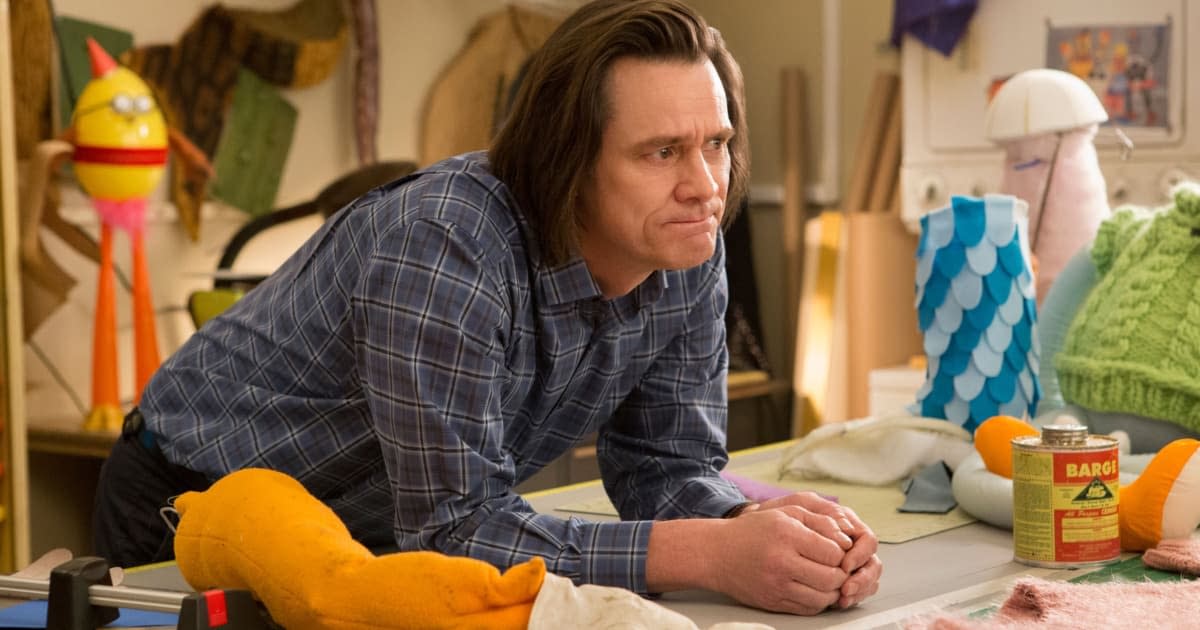 During a recent stand-up performance (part of his attempt to resurrect his career after admitting in November 2017 to sexual harassment and masturbating in front of women) that leaked online, C.K. hit on a number of controversial topics – taking to task the students from Parkland High School who are campaigning for gun control legislation (more on the alleged joke below).
Social media wasn't having any of that – with Carrey using his paint brush and Twitter to put his thoughts on the matter into perspective – or should we say, put C.K. into perspective. In the painting, Parkland survivor and advocate Gonzalez is illustrated as looming large over a tiny, naked "shadow" of C.K., with the caption "drawn to scale" at the top.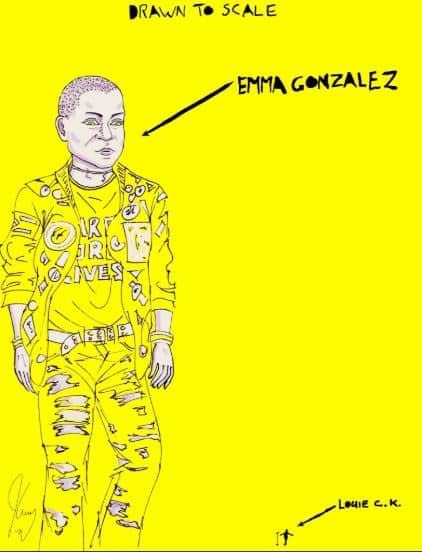 Here's a look at Carrey's original tweet, which had an additional message for C.K.:
Editor's Note to Louis C.K.:

Just stop. You're not entitled to get your career back. You screwed up. You keep screwing up. Just go away, get your s*** together, and leave the rest of society alone for awhile. We deserve a lot less people like you in the conversation right now.

As for your original joke, it was hard to see what the point of your joke was, what the "punchline" or "grab the listener" point was supposed to be, or how you don't come across as just another angry dude raging at the world over troubles that were his own doing – you reek of whiny privilege. The literal sound of you banging your cane on your front porch and yelling at those "damn kids" to get off your lawn would've been funnier than the metaphorical mess you let escape like a wet fart.