Charmed Recap: Did The Vera Sisters 'Keep Calm and Harry On' in Midseason Return? [SPOILERS]
Welcome back to Bleeding Cool's recap/review-ish season-long look at the CW's Charmed, which returned from it's long midseason nap with tenth episode 'Keep Calm and Harry On.' When we last left The Charmed Ones – Mel (Melonie Diaz), Maggie (Sarah Jeffery), and Macy (Madeleine Mantock) – they were getting an assist from Parker (Nick Hargrove) to send demonic assassin Hunter (Constantine Rousouli) to Tartarus – but Harry (Rupert Evans) ended up taking the ride with him. All of this turned out to be a spectator sport for none other than… Galvin (Ser'Darius Blain)! Ouch.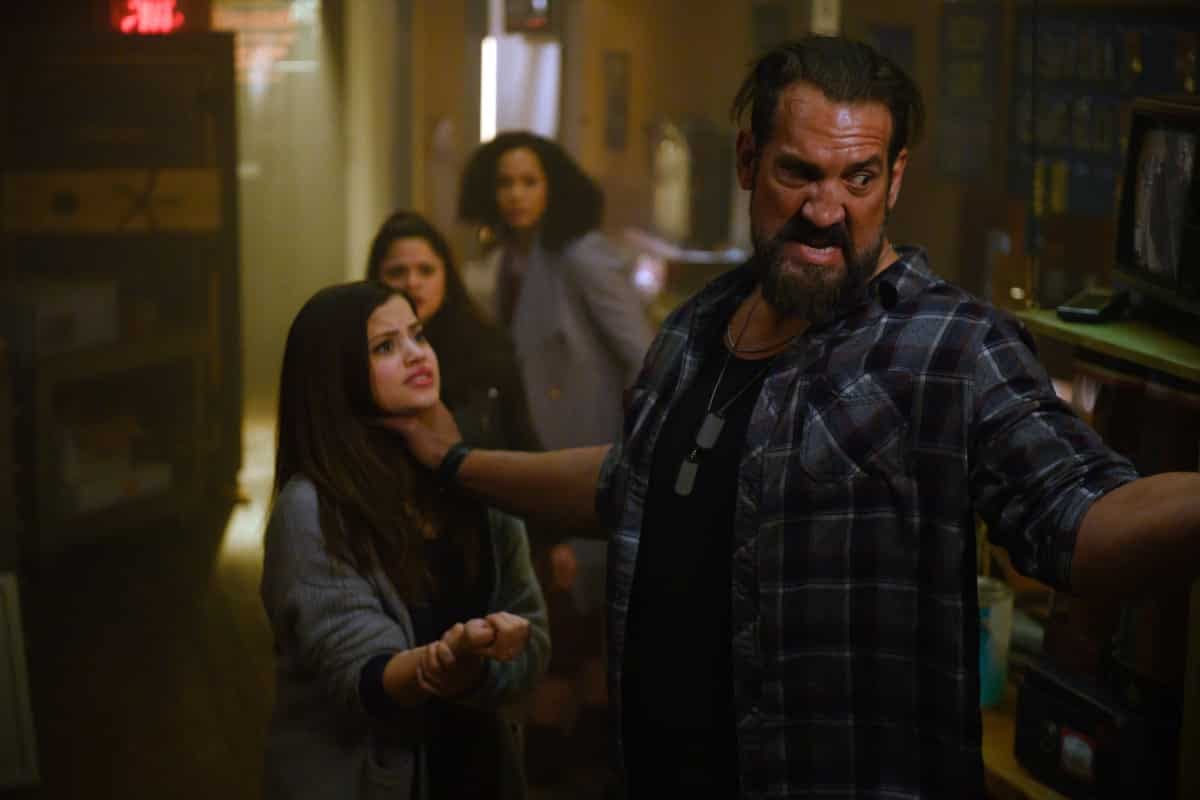 So here's a look at some of our key takeaways from this week's episode:
Charmed s01e10 'Keep Calm and Harry On': INNER STRENGTH – The sisters turn to The Elders for advice about Harry (Rupert Evans). Mel (Melonie Diaz), fed up with The Elders rules, turns to Jada (guest star Aleyse Shannon) for help without telling her sisters. With a plan in place, they must face an unexpected threat which leads Maggie (Sarah Jeffery) to find a strength she didn't know she had. Meanwhile, Galvin (Ser'Darius Blain) shares some shocking news with Macy (Madeleine Mantock) that will change everything. Nick Hargrove also stars. Vanessa Parise directed the episode written by Allyssa Lee
● Nothing like a little Tartarus torture to bring out the best in Harry – or should we the worst? With each passing sting, we see Harry reliving some not-so-pleasant memories of a past criminal life – and that he may have been responsible for his own son's death. Or maybe not… since Charity (Virginia Williams) breaks policy to do a little lost memory scan on Harry, revealing that what he did actually saved his son – who is still alive?!?
● There are two things you can be sure of: professional wrestling contract signings will always end in the table being flipped over, and hostage negotiations in television shows always result in someone being thrown in Tartarus. Okay… maybe that last part was a little Charmed-specific, but you know what I mean. This is where the swapped paint cans from earlier in the season came in – with Alistair (Craig Parker) looking to take advantage of Maggie's predicament to get his hands on both Hunter and the now-a-negotiating-tool Harbinger. With Parker's help (again, because someone's looking to make up) and a now-freed Maggie, Alistair's plan was shit down and Harry returned.
● We weren't surprised by the way Galvin took to the whole "I'm a witch" thing about Macy, considering his family's own hsitory with magic, though his inital reaction to the matter of Macy's virginity was a bit surprising. That aside, can't help feeling there's more going on with Galvin than what we're getting…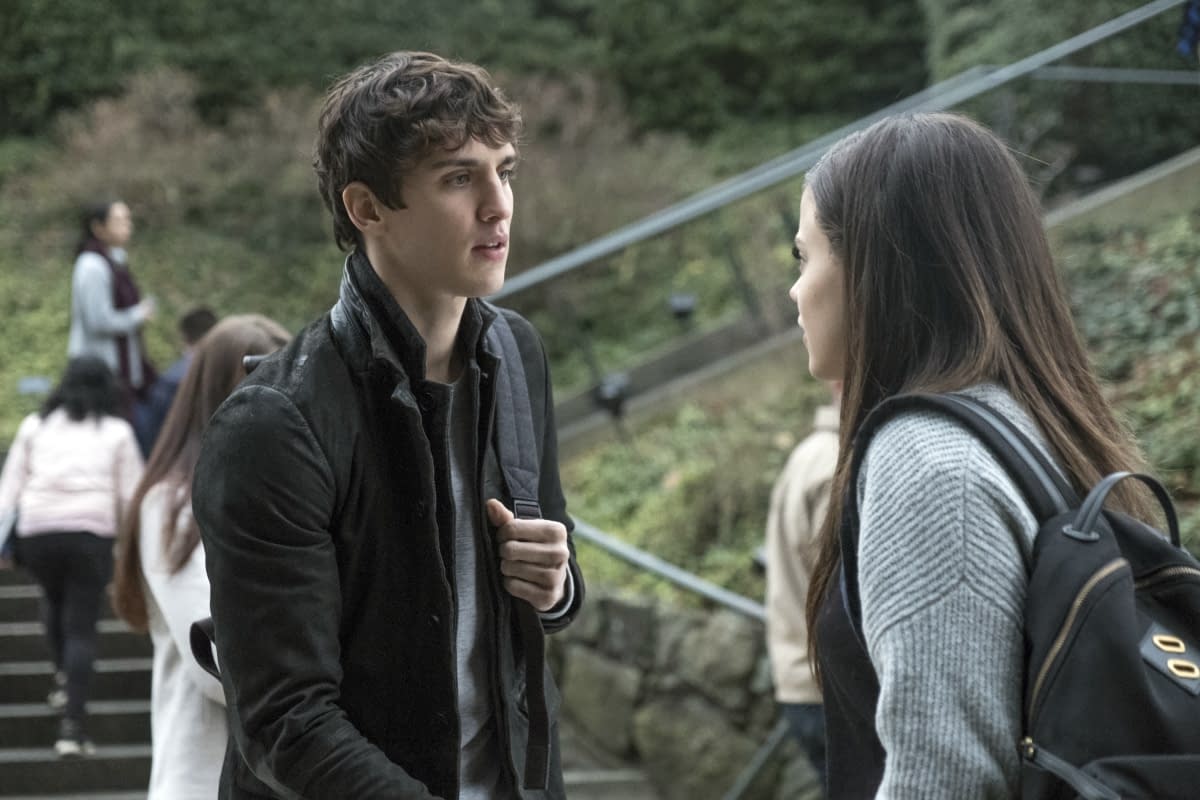 ● Dr. Wagner's (Rya Kihlstedt) righteously screwed up experiments involving turning human DNA into demon DNA are bad enough on the surface. What makes it worse? That the good doc's been playing fast and loose with The Vera Sisters' DNA, revealing that Maggie and Macy share the same father – but not Mel.
● Major props to Jeffery and the way she presents the pain that Maggie is feeling over Parker's betrayal. She literally has the power to do what many of would want to do in that situation: make all the pain go away. When it becomes habit-forming, Maggie's problems only intensify as her emotional unrest starts screwing up her powers.
● Mel continues her time with S'Arcana, beginning to understand more about her powers as her attraction to Jada (Aleyse Shannon) grows – much to Niko's (Ellen Tamaki) dismay
Now here's a look at next week's new episode of the CW's Charmed, 'Witch Perfect':
Charmed s01e11 'Witch Perfect': SING A SONG — Macy (Madeleine Mantock) is eager to share the information she has learned with her sisters, but is thrown by their reaction to the news. To cheer herself up, Maggie (Sarah Jeffery) decides to try out for an a capella group, but something doesn't feel right about the group. Meanwhile, Mel (Melonie Diaz) runs into an unexpected person from her past. Rupert Evans and Ser'Darius Blain also star. Gina Rodriguez directed the episode written by Natalia Fernandez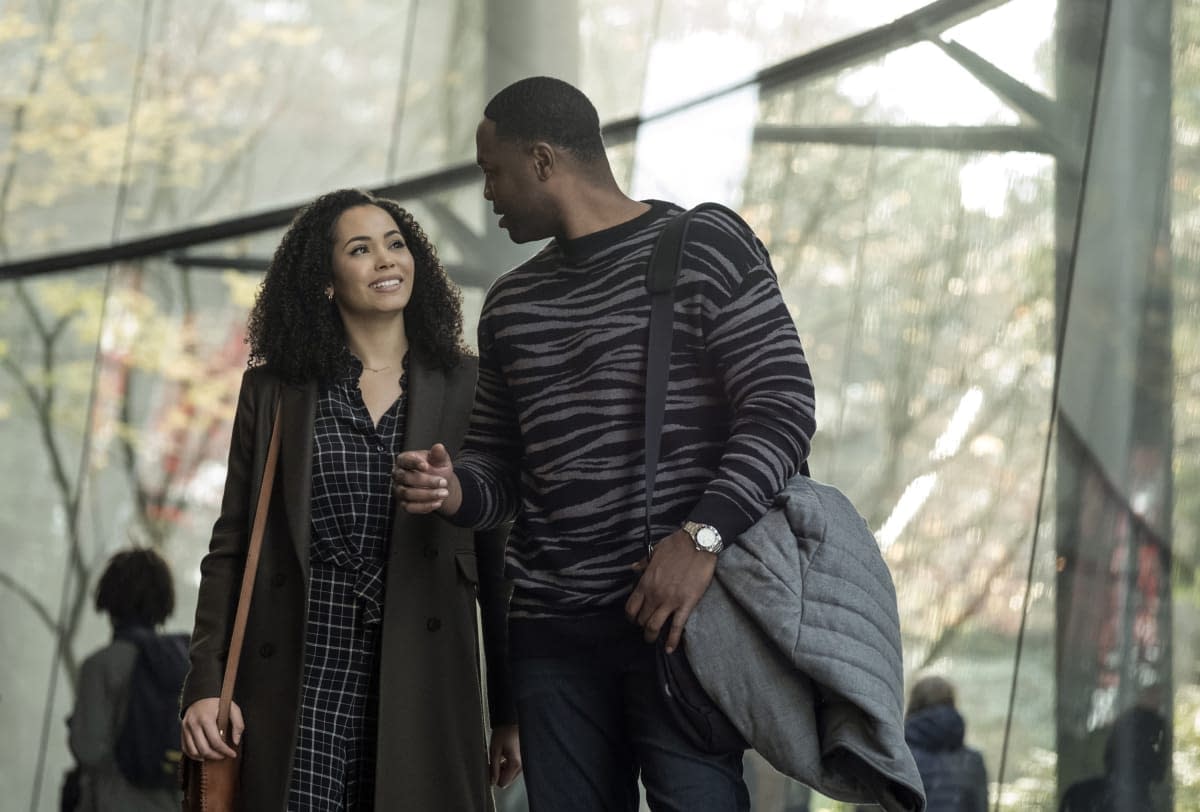 Based on the original series, Charmed stars Madeline Mantock, Melonie Diaz, Sarah Jeffery, Charlie Gillespie, Rupert Evans, Ser'Darius Blaine, and Ellen Tamaki; and is produced by CBS Television Studios in association with Propagate Content. The Jane The Virgin team of Jennie Snyder Urman, Jessica O'Toole, Amy Rardin, and Brad Silberling serve as executive prodcuers alongside Ben Silverman (The Office) and Carter Covington.