'Charmed' Season 1, Episode 18 "The Replacement" for Harry Not Exactly What The Vera Sisters Ordered [PREVIEW]
Some good news coming out of the last episode of the CW's Charmed? Harry's (Rupert Evans) has his "charming" (see what we did there?) youthful appearance back. Bad news? He's gone MIA on Macy (Madeleine Mantock), Mel (Melonie Diaz), and Maggie (Sarah Jeffery) – but not by choice, but as a clearly unwilling captive of Fiona (Leah Pipes). So that leaves The Vera Sisters on the trail to get their whitelighter back – while trying to deal with a temp one in the form of Chloe Bridges' Tessa.
While that alone would be enough to sustain an entire episode… this is the world of CW's Charmed. As you're about to see, "The Charmed Ones" are still keeping about a hundred other storyline spells spinning at the same time.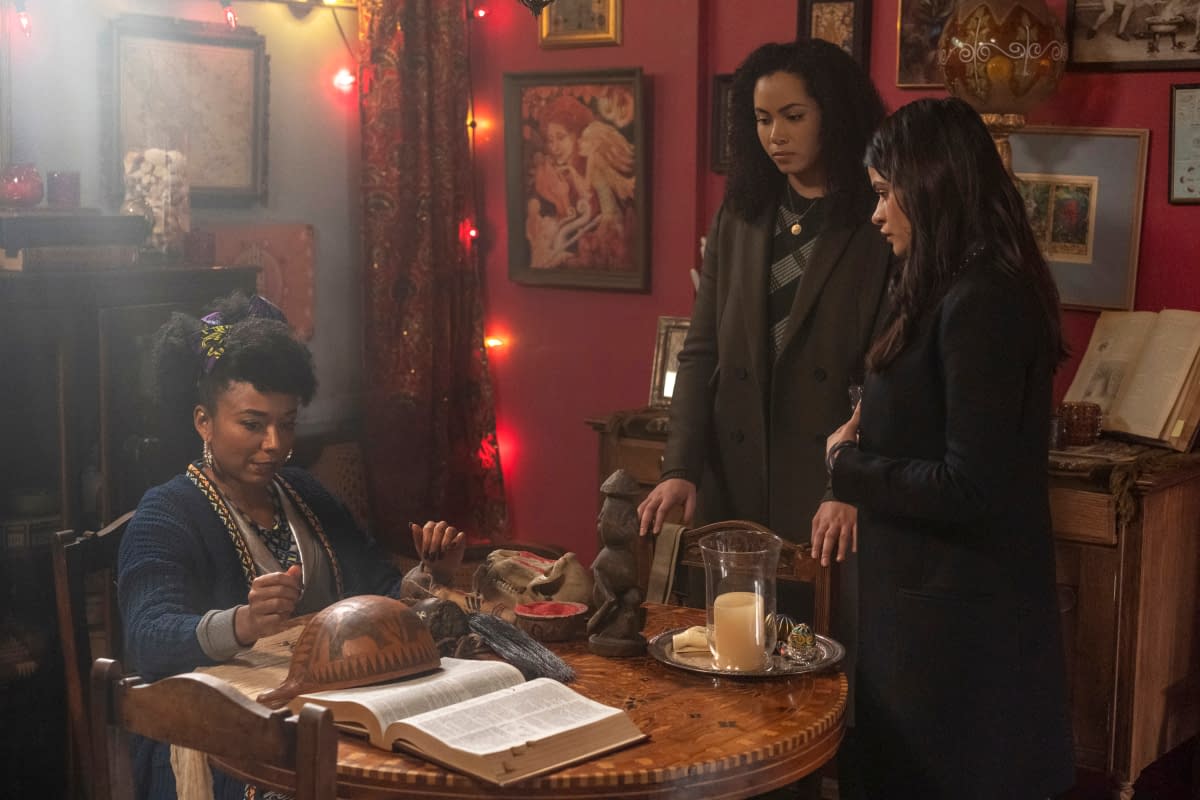 With the series steamrolling its way towards what we're expecting will be a major season finale face-off in two weeks (on May 5th with "Ambush"), here's a preview of what's ahead this week with the official trailer and preview images for "The Replacement":
Charmed season 1, episode 18 "The Replacement" REVELATIONS — When Harry (Rupert Evans) mysteriously disappears, a substitute Whitelighter, Tessa (guest star Chloe Bridges), surprises the sisters. With Galvin's (Ser'Darius Blain) return imminent, Macy (Madeleine Mantock) knows she must tell him her decision about her demon side. Niko (Ellen Tamaki) is curious when she sees that the Sarcana has cleared out and calls Mel (Melonie Diaz) for clarity, but when Mel arrives she is alarmed at what she discovers. Meanwhile, Maggie (Sarah Jeffery) is trying to figure out how she can pay for college and turns to Macy for guidance. Greg Beeman directed the episode written by Marcos Luevanos & Zoe Marshall

https://youtu.be/VwETXfZ3A0Y
The CW's Charmed stars Melonie Diaz as Melanie Vera, Sarah Jeffery as Maggie Vera, Madeleine Mantock as Macy Vaughn, Ser'Darius Blain as Galvin Burdette, Ellen Tamaki as Niko Hamada, Nick Hargrove as Parker, and Rupert Evans as Harry Greenwood. Jessica O'Toole & Amy Rardin, Jennie Snyder Urman, Ben Silverman, Brad Silberling, Howard Owens, and Carter Covington serve as executive producers.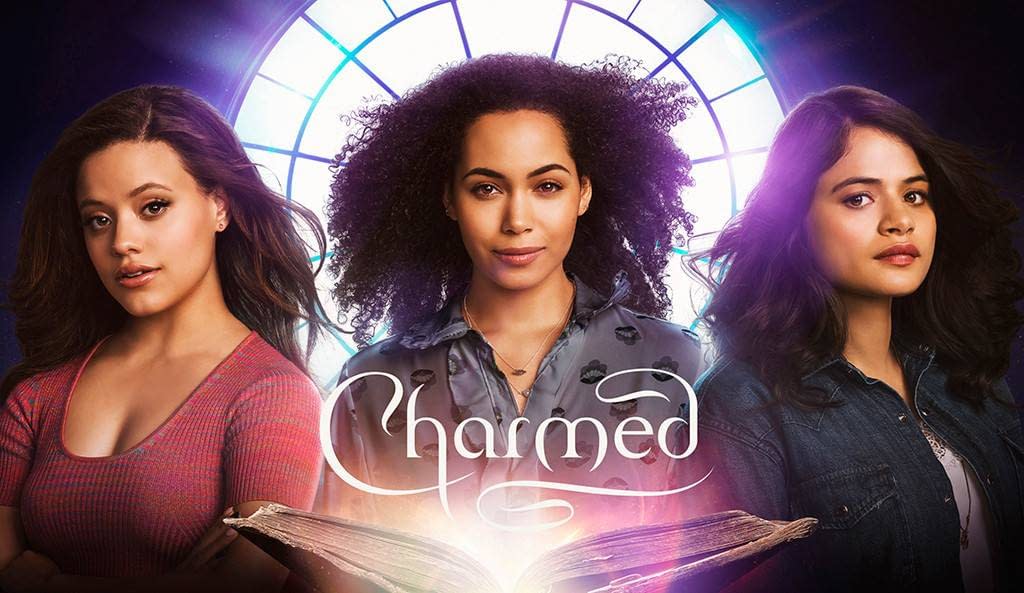 Based on the original series, the CW's Charmed stems from CBS Television Studiosin association with Propagate Content, with executive producers Jessica O'Toole(Jane The Virgin), Amy Rardin (Jane The Virgin), Jennie Snyder Urman (Jane The Virgin), Ben Silverman (The Office), Brad Silberling (Jane The Virgin), Howard Owens (Jackie), and Carter Covington (Faking It).