Checking in with the Big Bads: Arrow Season 6's Cayden James
There have been some big changes lately in the Arrowverse having to do with the 'Big Bads" of each show. Today I'm going to do a quick pass over each to see where we are at, their motivation, their plan, and how all that is working out. Let's shoot on over to Arrow and see what's up there.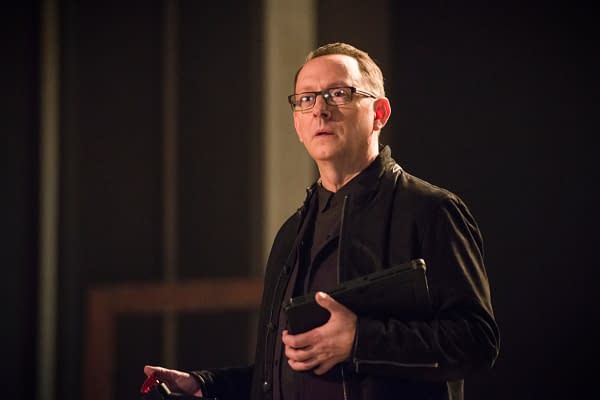 Meet the Big Bad:
Cayden James (Michael Emerson) was the head of Helix, a computer hacking group that were fighting corporate America. He was captured by A.R.G.U.S. and held in a black site for questioning. While he was there, he found out that his estranged son Owen had been murdered. Video evidence showed him that it was Green Arrow / Oliver Queen (Stephen Amell) that killed him. James became obsessed with getting justice for his son.
Motivation:
Revenge seems like a pretty straightforward motivation for a character, and he was already predisposed to going after the rich, which Oliver Queen is/was. Seeing the video of Green Arrow missing his target and killing Owen just focused him like a laser — which is exactly what Ricardo 'the Dragon' Diaz (Kirk Acevedo) wanted. That's why he doctored the video. He somehow knew James well enough to set him off like a missile against Team Arrow. And when James plan ran out and he got caught, Diaz was more than happy to kill him.
Machinations:
James was brilliant and put together a great plan to bring down Oliver and his team. He picked partners who would help thing along like Vigilante (Johann Urb), Black Siren (Katie Cassidy), Anatoly (David Nykl), and Diaz. He exposed Oliver as his first step, then planted a camera in the bunker, and found enough intel to split the team apart. The flaw in the plan was he wanted to kill everyone in Star City because that is what Oliver loved… or to get justice. I don't quite get why he wanted to destroy the city and not just destroy Oliver. But without him stopping to look at the evidence of the doctored photo, it all would've gone off fine. He really was a good planner.
Questions:
So many questions. Why did James leave town and not send the air transportation for his teammates? Why'd he want them dead too? How did he find out that Green Arrow was Oliver? That Anatoly had an issue with Oliver? That Black Siren was on Lian Yu? And for that matter, how did Diaz know? How did Diaz know about James and that by killing his son and framing Green Arrow it would get the desired results? And how far was Diaz going to let it go? If he wanted to control Star City, why would he let James blow it up? If Team Arrow hadn't stopped him, the city was going to go boom. And what is Diaz's motivation in the first place? Can it really just be he wanted the city? That seems like such a letdown after James.
Thoughts:
James made a lot of sense as the villain with his backstory and the fact he was set up in season five. Plus the casting of Michael Emerson. But we should've seen this switch coming sooner, as the Dragon made the least sense on the team. He had no reason to be there, he didn't know Oliver Queen. His lack of motivation and purpose should've clued us in that there was much more to this character, especially with how important he was in the comics. This reminds me a bit of what they're doing over on Agents of SHIELD. With the end of the James storyline, it's like one sub-season has ended and a new one is about to begin.
Arrow returns March 1st at 9 p.m. ET on the CW.
---
---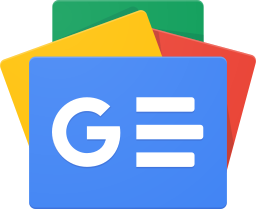 Stay up-to-date and support the site by following Bleeding Cool on Google News today!