Thursday night, just hours before Marvel's Luke Cage season 2 went live on Netflix, they had a world premiere red carpet event with the cast and crew. Executive producer, series creator and showrunner Cheo Hodari Coker was there and was asked how he felt and was honest that he was nervous. Everyone talks about working with Coker and the family atmosphere he creates on a series, so its not surprising his big fear wasn't about whether fans would like the series, but about making sure that everyone involved in the project felt appreciated.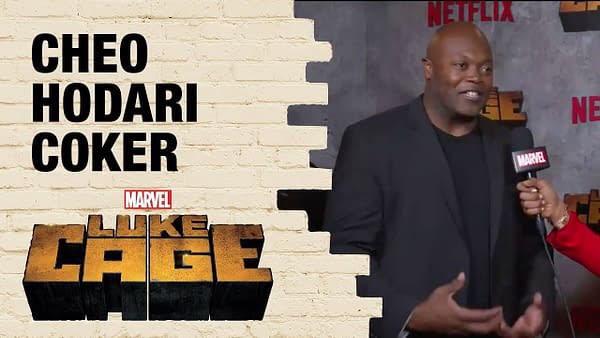 Coker compared being a showrunner to that of playing quarterback, saying that when everything is going right you get too much of the credit and when it goes wrong you get too much of the blame. He points out that he's only as good as the talent that he is working with and he's got a lot of talent around him.
When asked what he hoped for the new season, he wanted a repeat of when the first season debuted and the Netflix servers crashed trying to deal with the high traffic. This was, of course, a year and a half ago and the company has gotten a better handle on traffic and what to expect, so as of now there hasn't been any reports of outages, but the buzz on the series has been very positive.
Marvel's Luke Cage season 2 is available now on Netflix.
Enjoyed this article? Share it!