[SXSW 2019] 'Cobra Kai' Season 2 Sweeps the Leg on Sophomore Slump (REVIEW)
YouTube Originals kicked SXSW audiences in the face with the premiere of the second season of original series Cobra Kai, as fans packed The Highball and were treated to the first two episodes of the new season, followed by an extensive Q&A with stars Ralph Macchio, William Zabka, and Martin Kove, and series creators/executive producers Josh Heald, Jon Hurwitz, and Hayden Schlossberg. Fans of Season 1 will remember that the YouTube Original series took a Rashoman-style approach to the Karate Kid films, exploring what the after-effects were for the first film's (arguable) antagonist Johnny Lawrence (Zabka).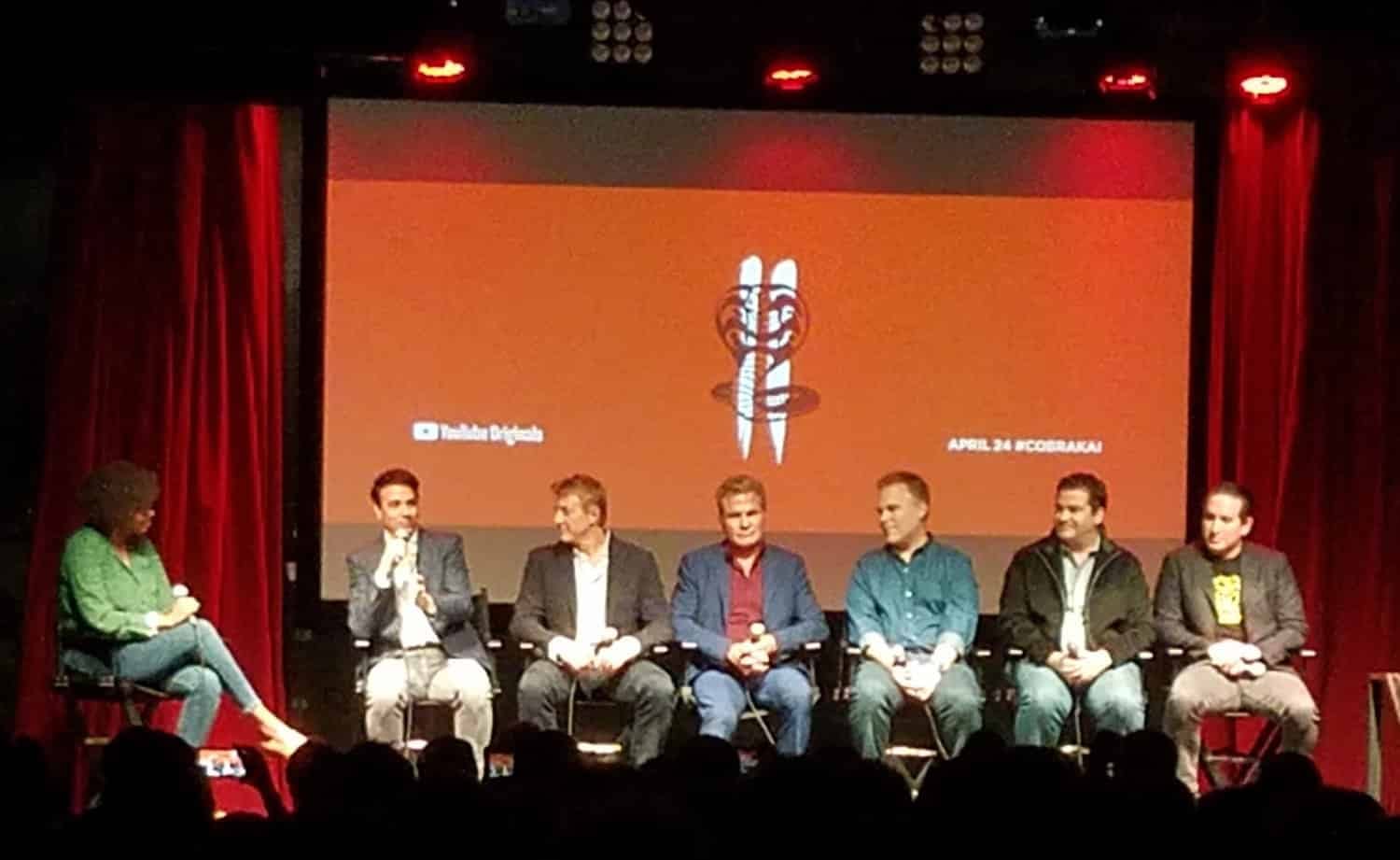 Two episodes in, the show proves itself to be everything we would want from the series return. It continues all the drama, all the fun, and all the relationships, but the tensions (no spoilers) around many of the relationships set up in the final episode of Season 1 get major payoffs. At its heart, this series is about legacy and family. These family relationships not only include Daniel and his daughter and how they intersect with Johnny and his son, but go deeper into the sensei-student relationships as well. Bringing back Martin Kove as original Cobrai Kai super-sensei Kreese was a sensational move in all the ways you would expect – but there might even be some surprises for viewers there, too.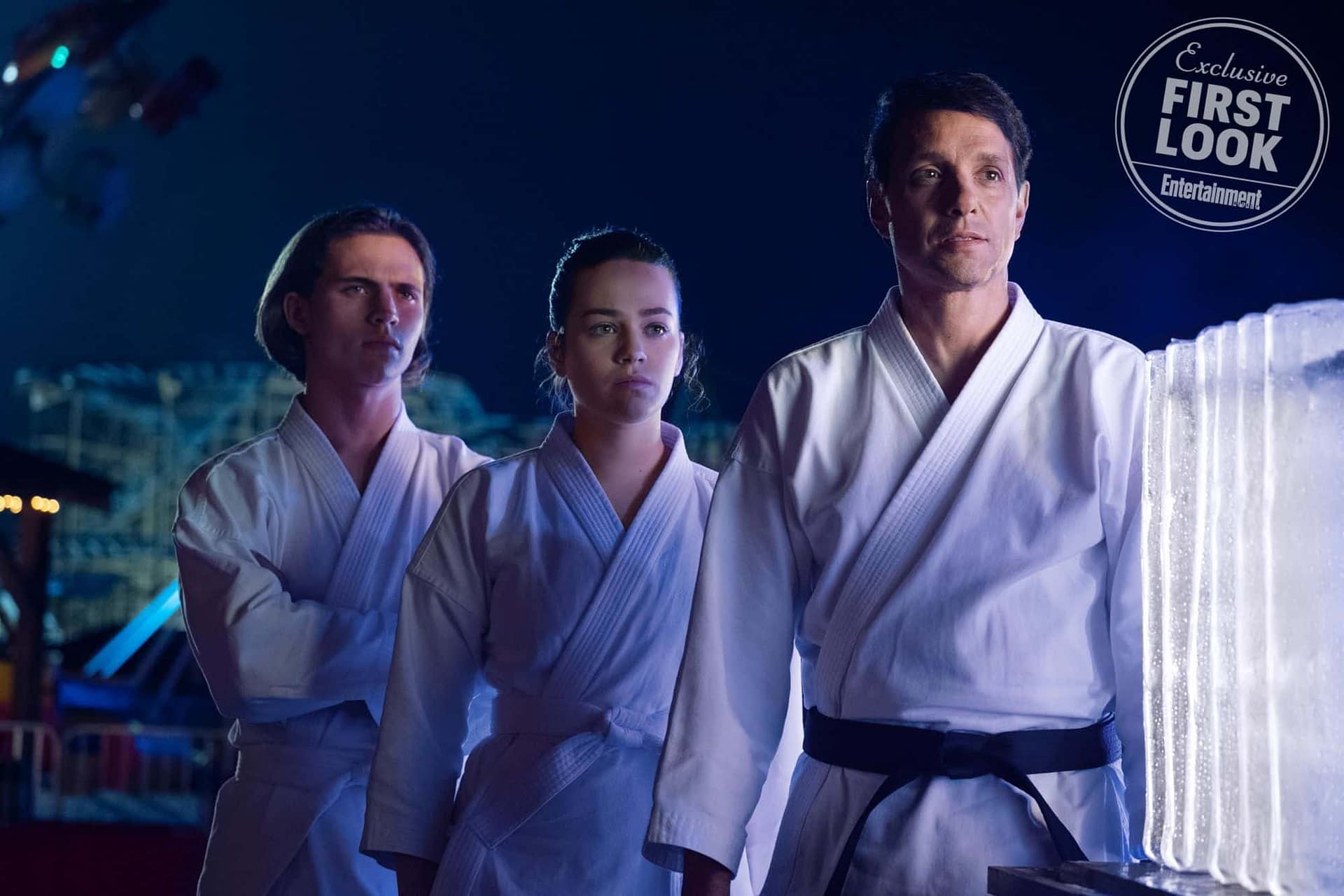 The new season really sets up this idea of these two warring dojos, Miyagi-do vs Cobra Kai, and the sort of light side/dark side of karate. But like the first season, we continue to see the "humanizing" of the kids of Cobra Kai away from just cliches – and even moreso Johnny Lawrence. Perhaps tellingly, both Daniel and Johnny get their own attempts at a classic 80's training montage. Daniel's is pure throwback and nostalgia. Johnny's is cool music video set to AC/DC's "Back in Black" at the end of which he imparts perhaps one of his most important pieces of advice to Miguel. It's a great laugh line.
They also seek their own paths as senseis. Daniel especially feels unsure if he's up to the task. Because of the presence of Kreese back in his life, Johnny feels a shadow over everything he does. The multi-layered point of view of who exactly is a bully to whom is effectively portrayed. Yes, we can see Johnny was a bully, but so was Daniel to an extent – and Kreese definitely was, starting Johnny down the road he's on. Questions remain for the kids who represent the next generation for both dojos. Who is the bully? Who has power? Who has honor? Those answers will form the heart of the second season, and feels like the direction the show's writers are going in.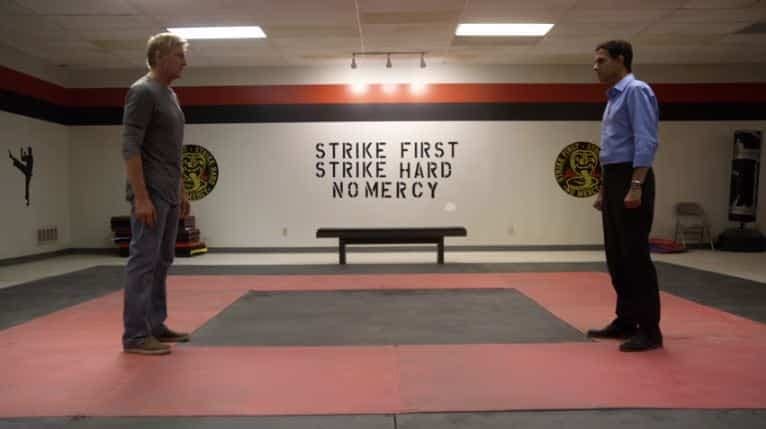 The other best part of these episodes continues to be the perfect mix of nostalgia and modern times. While we get all of our flashbacks and 80's inspired soundtrack, there are a lot of modern touches. There's a dramatic Instagram-blocking! Of course, we get even more of Johnny not getting our "crazy modern times," which is always funny – and equally matched by Kreese's complaints about "kids these days" and how "soft" they are.
YouTubeOriginals' Cobra Kai debuts Wednesday, April 24, exclusively on YouTube.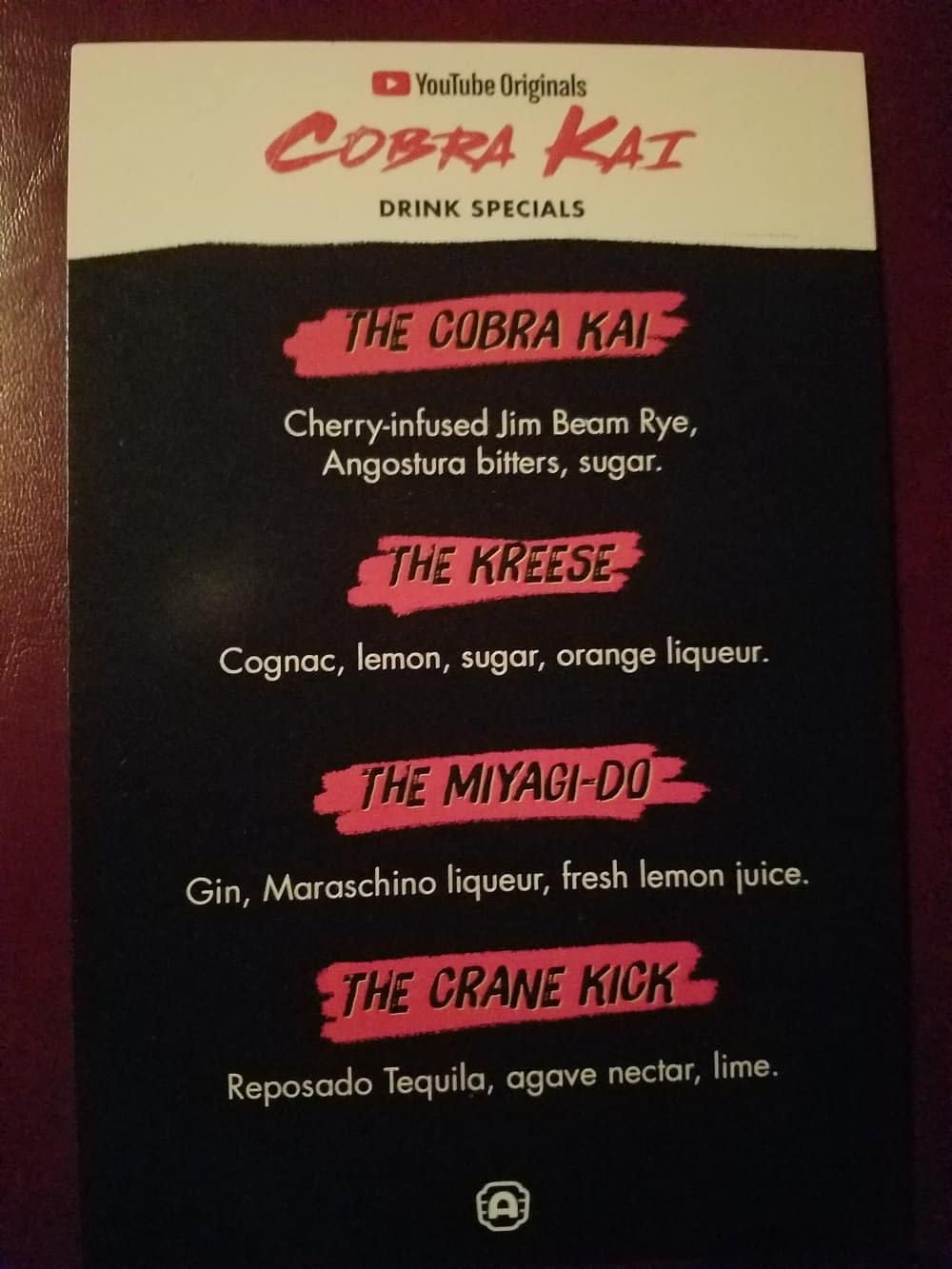 Apart from the show, the event was also a lot of fun. The Highball as a venue is always great, and they opened their bar with Cobra Kai-themed signature cocktails to guests. On top of that, guests were given reversible headbands and could choose to rep either Cobra Kai or Miyagi-do. Unfortunately, most people seemed to go for Miyagi (*eyeroll* Team Bad Guys, amirite?)