I was saddened to learn of the passing of the great Rose Marie yesterday. The 94-year old actress of Broadway and television started her career at the age of 3 as Baby Rose Marie after winning an amateur contest. She was born Rose Marie Mazetta on August 15, 1923, and began performing on network radio shortly after the contest. She was best known for her role on the 60's Dick Van Dyke show and later for her 629 appearances on the Hollywood Squares. Her career spanned 9 decades, with her working until 2013 doing voices for the Garfield Show.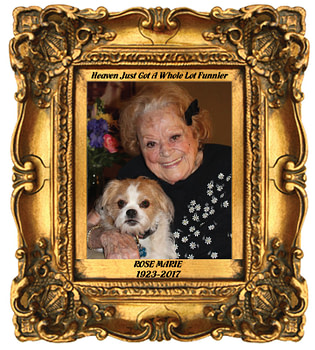 Growing up in the 70's meant you watched television shows from the 60's during the mornings and one of the most beloved series was the Dick Van Dyke Show. It had one of the most amazing cast of comedic actors starting with Dick Van Dyke himself and including Mary Tyler Moore, Morey Amsterdam, Rose Marie and Richard Deacon. It was a series about a television writer at both home and the office. Rose Marie played Sally Rogers, one of the writers which was somewhat progressive at the time.
But she was more than just a TV actor. According to her publicist, she sang for Presidents Calvin Coolidge, Herbert Hoover, and Franklin D. Roosevelt and was hired by Benjamin "Bugsy" Siegel to perform in Las Vegas along with Jimmy Durante, her publicist said. She also toured the night club circuit with Rosemary Clooney. She also worked with legendary actors W.C. Fields, Cab Calloway and Bela Lugosi.
Not one to ever be forgotten, Rose Marie was active on social media. Her twitter account was filled with remembrances of an amazing career. I started following her during the summer when, in a classic example of her sense of humor, she had tweeted out something to the effect of, "follow me now, I'm not sure how much longer I have to live". I really enjoyed following her messages over the past few months, a humorous dance through 90 years of stardom.
Rose Marie is survived by her daughter, Georgiana Marie Guy, from Rose Marie's marriage to the late Bobby Guy, the first trumpeter on The Tonight Show.