"Critters Attack!": Dee Wallace Talks Franchise Return & More [INTERVIEW]
Dee Wallace (Cujo, E.T., The Howling) is a household name among old school horror fans like myself. From being terrorized by a rabid dog to helping a visitor from another planet, Wallace has seen it all. At San Diego Comic Con 2019, she takes a minute or two to talk about her latest return to the horror genre Critters Attack!. After she gets situated at her table, Wallace tells us why she is excited to be involved with the Critters franchise again:
"I like to work. I just thought it would be fun to revisit it. I wouldn't revisit alot of my films. I wouldn't redo Cujo or. …I read the script and it was a really new take on it, and I got to be a real badass. I get to be a bounty hunter, and take all of them out. It just felt right. Then I found out we were going to Capetown South Africa and I was really in."
Were you surprised to hear SYFY was doing a reboot of the classic horror franchise Critters?
"I was, but this seems to be the era of reboots. I wasn't surprised that SyFy was involved in bringing it back. I am out on the convention circuit a lot, and the fans really love Critters.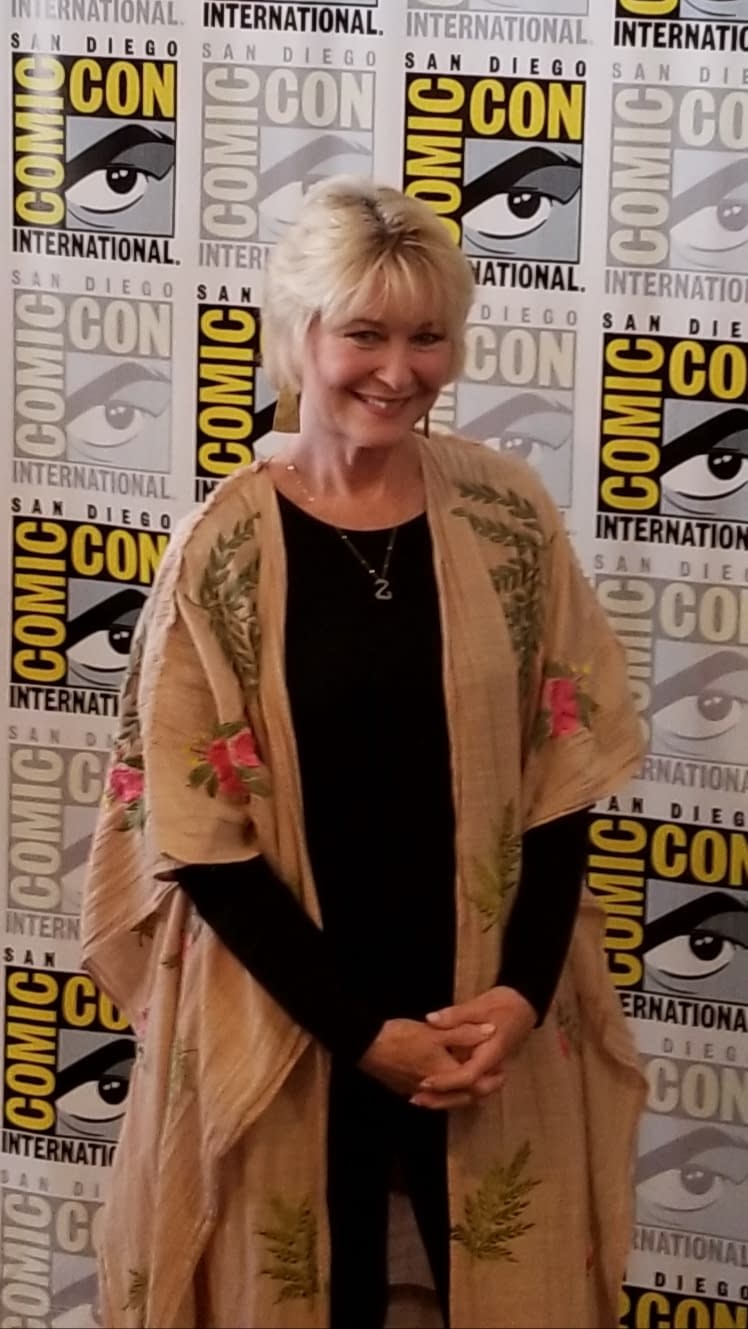 Wallace has worked on a number of of the biggest films ever made with practical effects and makeup, I had to ask her what she thinks of practical effects versus CGI in movies today:
"I think there is room for both. For example the Lion King, unbelievably amazing CGI work in that movie. I think when an actor has to really interact, like in Cujo, and the whole story is around that there is just a different feel when you are working with the real thing. It's a whole different experience for and actor. Our job is to be as involved and as truthful in the moment as we can be, and it's just a lot easier when you have the real deal to work with. I can't imagine, being as terrified of something that I can't see and I can't hear. Just the sound of the dog in Cujo was so frightening, and Danny, the little boy, it was so easy for him to react to that.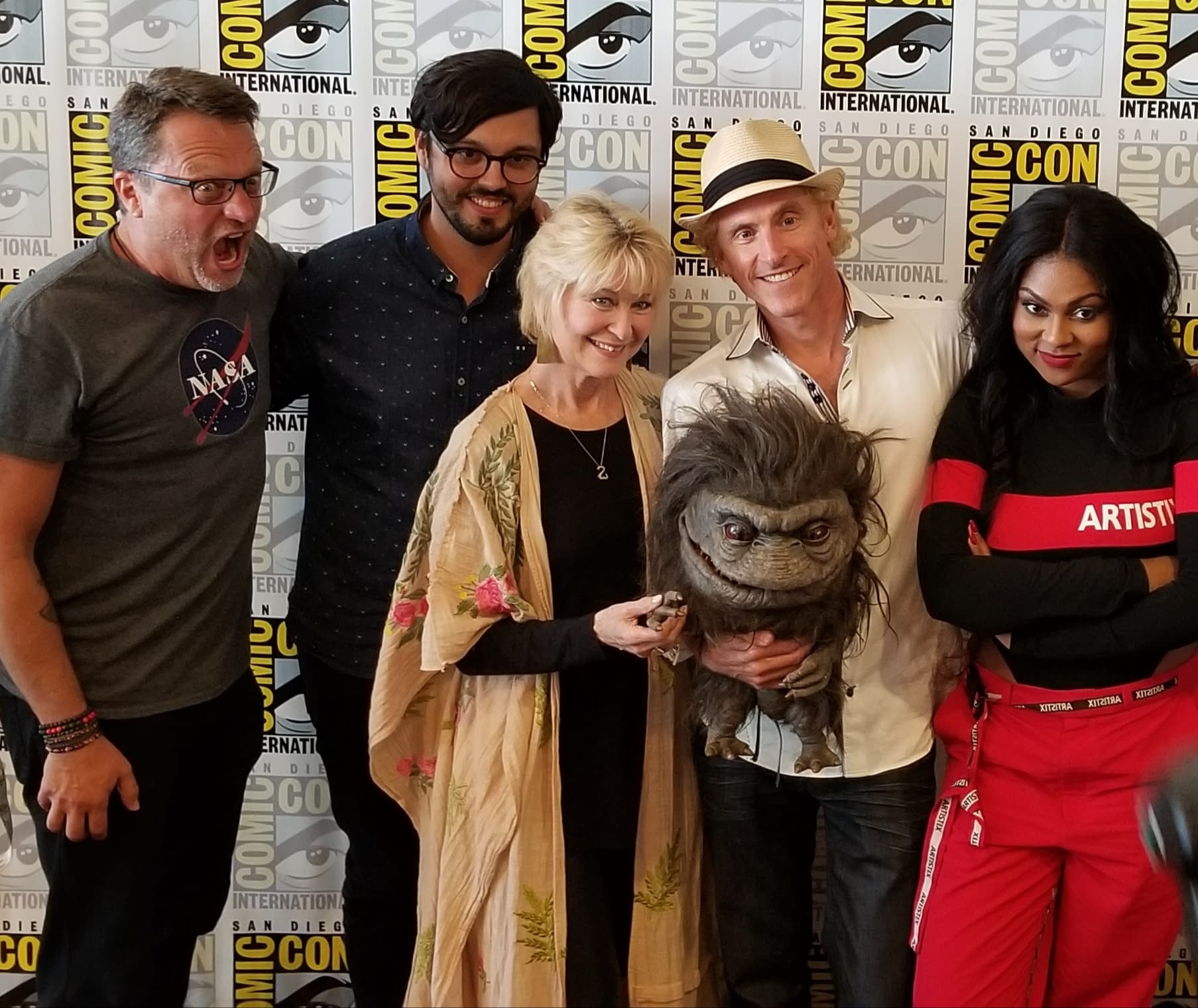 While you were working on Cujo or E.T., did you ever have a sense, on set, that this project was was going to be something big?
"No. When I did 10, with Blake Edwards, I said " Oh Mr. Edward's, this is going to be such a big hit." And he said "Honey if we knew made a hit, we'd have a lot more of them." So again, we just go in to do the best that we can do. I mean we knew we had something special with E.T. Just the script was. Beyond amazing."
Wallace is a star of iconic proportion and since this may be my only chance, I had to ask if she remembered the first time she read the script for ET:
"I do. I had to go to the studio behind locked doors. I called my agent and said "I don't think this is going to do a lot for me, but I think it's going to do a lot for the world and I want to be a part of it."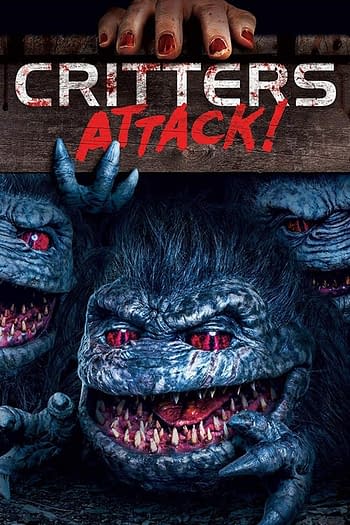 In the video offering below, Wallace also talks about previous trips to Capetown, if she thought she would ever return to the Critters franchise, if she would like to remake The Howling, what she likes about doing conventions, what is her favorite genre to watch at home, and more reflections on E.T. Just push play and enjoy!
Critters Attack! stars Wallace, Tashiana Washington (Shaft, Gimme Shelter), Critters puppeteer Keith Arbuthnot, Steve Blum as the voice of the Critters; and directed by Bobby Miller, and is available now for digital download, Blu Ray Combo Pack, and DVD.