'Critters' TV Show Coming to Shudder on March 21, Watch the Trailer!
Critters: A New Binge will debut on the Shudder streaming service on March 21. The eight episode mini-series will feature everyone's favorite violent and furry horror creatures being hunted by intergalactic bounty hunters. Violence and mayhem ensue when they land on Earth. The best part? The Critters are brought to life with practical effects! Check out the trailer for the show below:
Critters: A New Binge is a comedy-horror Shudder exclusive series that picks up the tale of the Critters – hairy, carnivorous, insatiable aliens – from the beloved 1980s film franchise. Pursued by intergalactic bounty hunters, the Critters return to Earth on a secret mission and encounter Christopher, a lovelorn high-schooler, his best friend Charlie, his crush Dana, and his mom Veronica – whose past will come back to bite them. Who will survive? And who will be eaten?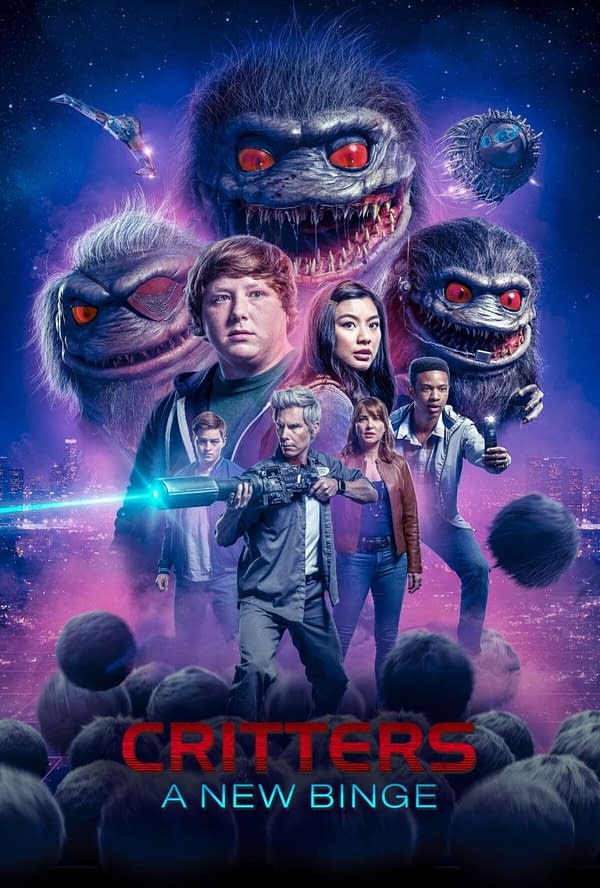 Fans of the series should be excited, it looks like they are giving the property the respect it deserves. If this gets numbers, I can see them making these for a really long time. I mean, there is no way it is as bad as the Leprechaun reboot that came out a couple months ago right?
Critters: A New Binge will debut exclusively on Shudder starting on March 21. Sign up for the service here.