Dancing with the Stars Hosts Not Returning; Andrews, Bergeron Respond
In an announcement that caught many by surprise on Monday, ABC has pulled Erin Andrews and Tom Bergeron from its long-running reality competition series Dancing with the Stars. Andrews and Bergeron have been hosting the show together since 2014; prior to that, Bergeron had been hosting solo since the show's first season on the network back in 2005. From the tone of Andrews and Bergeron respective social media posts, it appears that the decision wasn't entirely their own as they both expressed gratitude to the show and broke the news that the show will be continuing on without them.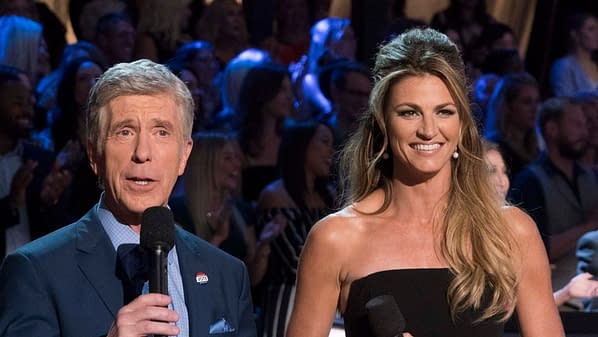 The show, which was based on the format of U.K.'s Strictly Come Dancing, recently deviated from the dance competition series' formula. Dancing with the Stars has had two separate competitions each year since its first full year on the air in 2006. The last time two full seasons aired in a year was 2017, with 2018 forgoing the spring season and staging an all-athletes, 4-episode special competition instead. A spinoff project, Dancing with the Stars Juniors, aired later in 2018 and did not get picked up beyond its initial first season. The return of a regular fall season took place in 2018, and they officially went with only one season per year, as 2019 and 2020 were only set for fall seasons.
Due to the pandemic, there is heavy speculation that this format change is for both safety and budget reasons. Many saw the dip to a singular annual season as a sign that the reality competition series staple was looking at hanging up its "cha-cha" heels for good. Studio ABC and producer BBC released had this to say in an official statement: "Tom Bergeron will forever be part of the Dancing With the Stars family. As we embark on a new creative direction, he departs the show with our sincerest thanks and gratitude for his trademark wit and charm that helped make this show a success. Erin will also not be returning, and we appreciate all that she brought to the ballroom. Fans have been rooting for her since she originally competed as a contestant back in 2010, and her signature sense of humor has become a hallmark of the show."
Maybe ABC and America are ready to move in a new direction for their reality entertainment, and that direction may involve celebs singing behind masks as opposed to ballroom dancing. Regardless of the reasons or speculation, both hosts Andrews and Bergeron will be missed when the next season rolls around this fall.
---
---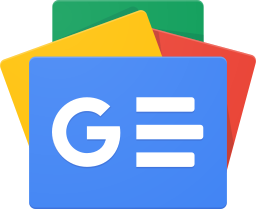 Stay up-to-date and support the site by following Bleeding Cool on Google News today!