Dave Bautista Returns to WWE to Attack Ric Flair at His Birthday Party
WWE Monday Night Raw started on a high note, with Roman Reigns returning to the show after relinquishing his championship last October to announce that he was in complete remission from Leukemia and would be returning to the ring. Later in the night, Reigns even came out to the ring with Seth Rollins to save Dean Ambrose from a beatdown, delivering several Superman punches and a spear.
But the show ended on the lowest note possible when Guardians of the Galaxy star Dave Bautista assaulted septuagenarian wrestling legend Ric Flair, preventing the sixteen-time champ from attending his own birthday celebration.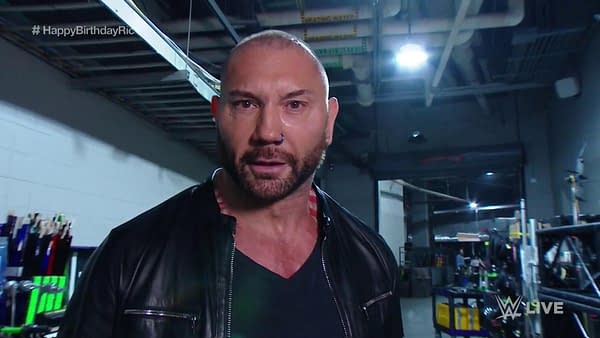 WWE teased the celebration for Flair all night long, featuring loving video messages from celebrities like Maria Menounos, Snoop Dog, and Stone Cold Steve Austin, and gathering legendary superstars like Ricky Steamboat, Sting, Kurt Angle, and Shawn Michaels for the final segment of Raw, hosted by Triple H and Stephanie McMahon. The entire Raw locker room stood at the top of the ramp, ready to honor Flair, but when Flair's entrance music played, the nature boy didn't show up.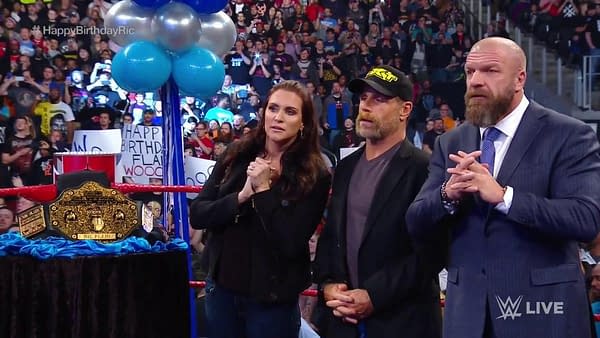 Confusion turned quickly to concern, and it was warranted, because the cameras soon panned to the backstage area to show Dave Bautista, a Hollywood actor and star of such films as Guardians of the Galaxy, Avengers: Infinity War, and Blade Runner 2049, dragging an unconcious and apparently beaten Flair out of his dressing room.
Maybe Bautista is still upset about the whole James Gunn firing thing. Maybe he was mad Black Panther didn't win the Oscar. Maybe he wanted to gauge Haitch's interest in a Blade sequel. Whatever the case, one thing we can be sure of is that Bautista wanted the attention of Triple H, because he turned to the camera, nose ring flaring, and said: "Hey Hunter. Do I have your attention now?"
Then, to show just how serious he was, Bautista took off his sunglasses, leaned into the camera, and awkwardly shouted, "HUHHHH?!"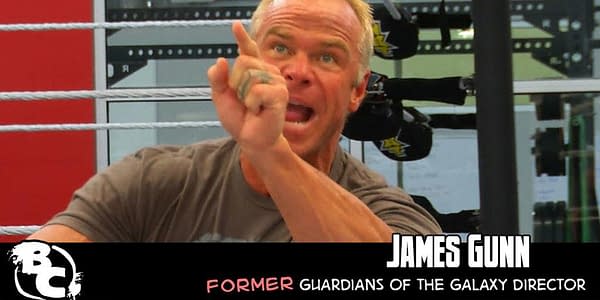 Triple H ran quickly to the backstage area, impressively not pulling a quad or a tearing a pec, but it was too late. The Animal was gone, and all that was left was for Flair to rub his belly and wait for the doctors, his birthday ruined.
And presumably, for WWE to book a match between Triple H and Bautista, both former members of the Evolution stable alongside Flair and Randy Orton, for WrestleMania.
But we wouldn't say no to Blade 4. Just sayin'.