An Interview With Dave Porter, Composer For 'Breaking Bad' And 'Preacher' Courtesy of Bleeding Cool's Nick Kazden:
Dave Porter has had quite the career. Ever since he landed Breaking Bad back in 2008, he's become one of the most popular composers in Hollywood. Not only is he working on the ongoing Better Call Saul spinoff, but he's also developing relationships with Seth Rogen and his team on Preacher. He's even composing the music for the The Disaster Artist, the upcoming movie about the creation of The Room starring James and Dave Franco.
Porter was an extremely kind, sharp individual who gave great answers. So please excuse me for including so many large quotes, but the man's got some serious wisdom. And if I know anything about the Bleeding Cool fanbase, it's that we all need to be schooled. An important part of Porter's story is the value of networking. He had relationships with both the music editor and supervisor of Breaking Bad and both of them called him "within the span of an afternoon" to try and sell him on the project. The supervisor and editor didn't know each other at the time, but they both thought Porter was perfect for the show. Even once he landed the job, Porter wasn't done networking and learning how to work with new people. In fact, his biggest piece of advice for new composers directly touches on who they network with.
"One of the traps that young composers fall into is that they hang out with other composers, which is the worst thing you can do. The people you want to know, and I don't mean this from a 'you are who you know' kind of thing, but the people I work with are not other composers. I never see another composer, ever. We tend to be very singular in what we're doing. The people I'm talking to every day are show runners, directors, picture editors, and those are the people you have to know and understand how to communicate with. And that's half the battle.

Making music is one thing, but being able to communicate back and forth with the people you're working for to get them what they're after, and translate someone maybe who isn't musical necessarily, who's very picture-oriented — as most directors are — to bridge that gap and talk about music to get it where they want it."
He also recommended that anyone interested in being a composer practice the craft anyway they can. Now that "anyone can take something off the TV, take the sound off it and score it yourself, you have an opportunity to do what I do every day." To my surprise, Porter admitted that he doesn't read scripts before composing each episode. While he could if he wanted to, he admits to working best based on visuals. "For me, sometimes reading the script can send me in the wrong direction because I might have some preconceived notion of what I think it's gonna be like or look like and then it comes out differently." Working this way allows him to watch the show as a fan so he's able to "think about how [he's] reacting to things and what feels like it could be supported by music."
When it comes to developing the themes for a show, he said he has to get in a completely different head space compared to when he's working on music for within an episode:
"Working on episodes, I tend to be very in the moment. Themes, you need to take a big step back and think about the whole show, which is really hard. Because usually when you're asked to do a theme for the show, you haven't seen much of it, you don't know much about it, chances are the creator or showrunner doesn't really know where it's going yet — that was certainly the case on Breaking Bad. So, I think it's one of the toughest things we do as composers. It's really about having as many big, broad conversations as you can with the folks who are writing to try and get a feel for what is special or unique or will make the show stand out. Then you have to condense all those things into an impossibly short amount of time."
The show's western sound, which is emphasized by the southwestern guitar in the theme song, is underplayed in the show. In fact, Porter thinks the theme "was so bold and pervasive in a way that it said all that needed to be said about that." He and Gilligan spoke a lot about old westerns, particularly Sergio Leone ones, and how the sound design adds to the "spare, atmospheric sense." Whenever he had to figure out how to make big, outside shots more powerful, he "always thought it was easier to do that with less than more." Now that Porter is working on Better Call Saul, Preacher, and a few other projects simultaneously, he's busier than ever before. He said he's gonna take a few weeks off in August, "but it will be the first time since last August." When he was only working on Breaking Bad, he explained that he had more time to experiment and "just noodle in the studio." With less time on his hand, he has assistants and a team around him that do a lot of the smaller things for him. But now, as his is more limited than ever before, he misses the opportunity to play around like he used to:
"Just doing that, first of all, creates this great wealth of things to draw from later on when you get busy, but it also really keeps you interested and fresh. Because if all you're doing is writing to something very specific then you're putting yourself in a narrow box creatively. Admittedly, now that I'm busier I wish I had more and more time to do that."
As for whether or not he can watch any Breaking Bad, Porter joked that he can't watch the show anymore "like a normal person." Even though he's seen it all hundreds of times, he admits that if he catches a random episode on TV, there are certain moments he doesn't remember as well due to the fact that they don't have music.
"I have small kids and I joke with them that when they're older, in high school, we're gonna sit down and watch it all together."
Don't listen to the haters, everyone! Breaking Bad brings families closer together.
---
---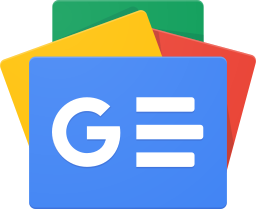 Stay up-to-date and support the site by following Bleeding Cool on Google News today!