DC Universe's January/February Offerings Include Doom Patrol, Young Justice: Outsiders and More! (VIDEO)
The new year looks to be a big one for the DC Universe streaming service, with new live-action series like Doom Patrol and Swamp Thing joining fan-favorite additions like Batman: The Animated Series and All-Star Superman as DC Universe continues to expand its programming slate.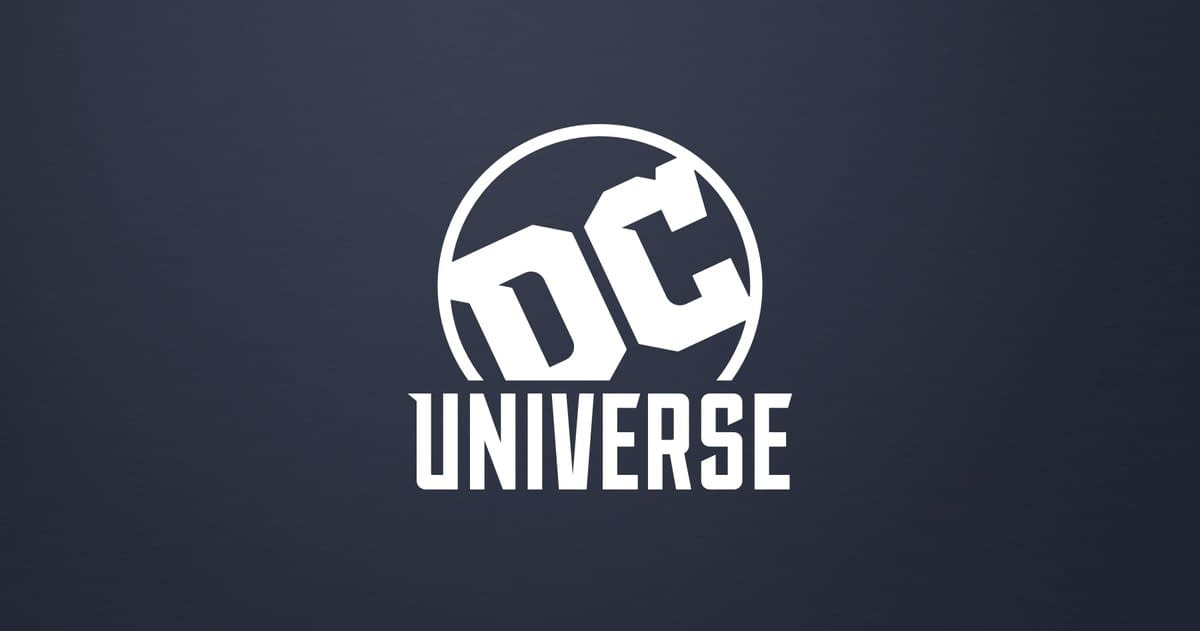 Here's a rundown on what subscribers can expect from the first two months of 2019 – along with a little background on each of the projects:
January 1, 2019 – Green Lantern: The Animated Series
The Green Lantern lights up adventure in this all-new CG animated action series from world-renowned producer, artist and animator Bruce Timm. Based upon the DC Comics legend, Earth's Green Lantern, Hal Jordan, a onetime test pilot. Set in the farthest reaches of deep space, GREEN LANTERN: THE ANIMATED SERIES finds Hal on the Guardian Frontier, where he must face down an invasion from the Red Lantern Corps.
January 1, 2019 – Superman/Batman: Public Enemies
"No one is above the law." (President Lex Luthor) A desperate solution for a troubled country: Lex Luthor for President with the Justice League in the service of the government. Only Batman and Superman stand against the new regime – and their disloyalty proves to be exactly what Luthor intended. Using their outcast status to instigate a scandal against Superman, Luthor finally tastes a victory in his vendetta against the Man of Steel. From Executive Producer Bruce Timm and voiced by the cast from both hit Batman and Superman animated TV series including Kevin Conroy, Tim Daly and Clancy Brown, this DC Universe Original Animated Movie of Jeph Loeb and Ed McGuinness's popular graphic novel seethes with political intrigue and action-packed battles between heroes all believing they're on the right side of the law.
January 1, 2019 – Superman/Batman: Apocalypse
When a spaceship splashes down in Gotham Harbor, Batman and Superman encounter a mysterious Kryptonian with powers as great as Superman's. When Darkseid gets wind of this, he has the Kryptonian abducted and brought under his control on Apokolips. It's up to Batman and Superman to retrieve the Kryptonian, forcing them to infiltrate Darkseid's hostile world where superpowerful threats lurk around every corner. This story is based on Jeff Loeb's popular mini-series from the Superman/Batman comic books.
January 4, 2019 – Young Justice: Outsiders
From Warner Bros. Animation, Young Justice: Outsiders features the return of the fan favorite animated series with a huge cast of DC's most iconic young super heroes – plus brand-new characters, many of whom are just discovering their unique meta-powers and special abilities. Set against the backdrop of a rich, deep world that touches all corners of the DC universe, our heroes will face the new threat of metahuman-trafficking, and an intergalactic arms race for control of these super-powered youths.
January 8, 2019 – All-Star Superman
Fueled by hatred and jealousy, Lex Luthor masterminds an elaborate plot to kill the Man of Steel – and it works. Poisoned by solar radiation, Superman is dying. With weeks to live, he fulfills his life's dreams – especially revealing his true identity to Lois Lane – until Luthor proclaims his ultimate plan to control the world with no alien hero to stop him. Powers fading, Superman engages in a spectacular deadly battle with Luthor that could truly trigger the end of Earth's Greatest Protector. This startling and gripping DC Universe Animated Original Movie stars the voice talents of James Denton, Anthony LaPaglia, Christina Hendricks and Ed Asner.
January 11, 2019 – Aquaman (2006 TV Pilot)
This grounded, contemporary reinterpretation of DC Comics' Aquaman mythology comes from the acclaimed writing/producing team of Alfred Gough & Miles Millar ("Smallville"). Self-assured dive shop owner Arthur "A.C." Curry begins to grasp his amazing destiny as he perfects his abilities with a time-hardened lighthouse keeper.
January 15, 2019 – Superman vs. The Elite
The Elite, a team of super-powered antiheroes, is renowned for killing their enemies. Despite the acclaim and approval the Elite enjoy, Superman knows they are in the wrong, creating more harm than good by their methods. Tensions between them finally culminate in a mass showdown on Jupiter's moons, when Superman is forced to prove that violence is never a positive.
January 22, 2019 – Superman Unbound
Superman battles Brainiac in order to save his home planet's city of Kandor, which has been miniaturized on Brainiac's ship. Based on Geoff Johns' mini series.
January 29, 2019 – Reign of the Supermen
After Superman is put to rest, following his battle with Doomsday, his body is stolen from its tomb. As authorities investigate, new and completely different Supermen start appearing on the scene, making everyone wonder if Superman has been reincarnated, and if so, which of the new Supermen is the real Man-of-Steel?
February 1, 2019 – The New Batman Adventures
Continuing the Batman storyline from the Emmy® -winning Batman: The Animated Series, two years have passed and Batman still protects the streets of Gotham City from the demented criminals that inhabit its dark alleys. But irreconcilable differences with Dick Grayson lead to the collapse of the Batman/Robin crime-fighting duo and to the birth of Gotham's new hero Nightwing. Batgirl fights at Batman's side, and a new Robin takes flight after Batman's chance encounter with young Tim Drake. In these 24 thrilling episodes, the Gotham Knights face their worst enemies — the Joker, Penguin, Mr. Freeze, and many more. Relive the Batman saga in this faithful rendering of the character and stories.
February 8, 2019 – Batman: The Animated Series
Vowing to avenge the senseless murder of his wealthy parents, Bruce Wayne (voiced by series star Kevin Conroy) devotes his life to wiping out lawlessness in Gotham City. The Dark Knight occasionally joins Robin and Batgirl, battling his own inner demons as often as the evil figures who bedevil him.
https://www.youtube.com/watch?v=5JG-TNPkV8k
Doom Patrol portrays a squad of misfits and outcasts, brought together by the enigmatic Chief (Timothy Dalton) to become the "World's Strangest Heroes." The show features Brendan Frasier as Robotman, a race car driver who's brain was transplanted into a robot body after a horrific crash. Matt Bomer plays Negative Man, a spirit of raw radioactive energy who has to wear bandages to be seen. April Bowlby plays Elasti-Woman, a former movie star who was gifted the ability to stretch and distort her body. The team is rounded out by Diane Guerrero as Crazy Jane, a woman with multiple personalities – each with their own unique powers – and Joivan Wade as Victor Stone, who becomes the super-powered Cyborg after a horrible accident.
February 2019 – Krypton (Season 1)
Set two generations before the destruction of Superman's home planet, KRYPTON follows Seg-El (Cameron Cuffe), the legendary Man of Steel's grandfather — whose House of El was ostracized and shamed. With Krypton's leadership in disarray, Seg-El encounters Earthly time-traveler Adam Strange (Shaun Sipos) who warns he's under the clock to save his beloved world from chaos. Fighting to redeem his family's honor and protect the ones he loves, Seg is also faced with a life and death conflict – save his home planet or let it be destroyed in order to restore the fate of his future grandson.

KRYPTON is from Warner Horizon Scripted Television and is executive produced by David S. Goyer ("Man of Steel," "Batman v Superman: Dawn of Justice," "The Dark Knight Trilogy") through his Phantom Four banner, alongside Cameron Welsh, who serves as showrunner. In addition to Cuffe and Sipos, the show also stars Georgina Campbell ("Broadchurch"), Elliot Cowan ("Da Vinci's Demons"), Ann Ogbomo ("World War Z"), Rasmus Hardiker ("Your Highness"), Wallis Day ("Will"), Aaron Pierre ("Tennison") and Ian McElhinney ("Game of Thrones"). Based on the DC characters created by Jerry Siegel and Joe Shuster, KRYPTON premieres in 2018.