Back in August 2019, fans of DC's Legends of Tomorrow were given the bad news that Brandon Routh (Ray Palmer) and Courtney Ford (Nora Darhk) were set to depart the series during The CW series' fifth season. While surprising, there was a general assumption that this was "just the way the show worked", with characters' story arcs flowing in and out of the Waverider.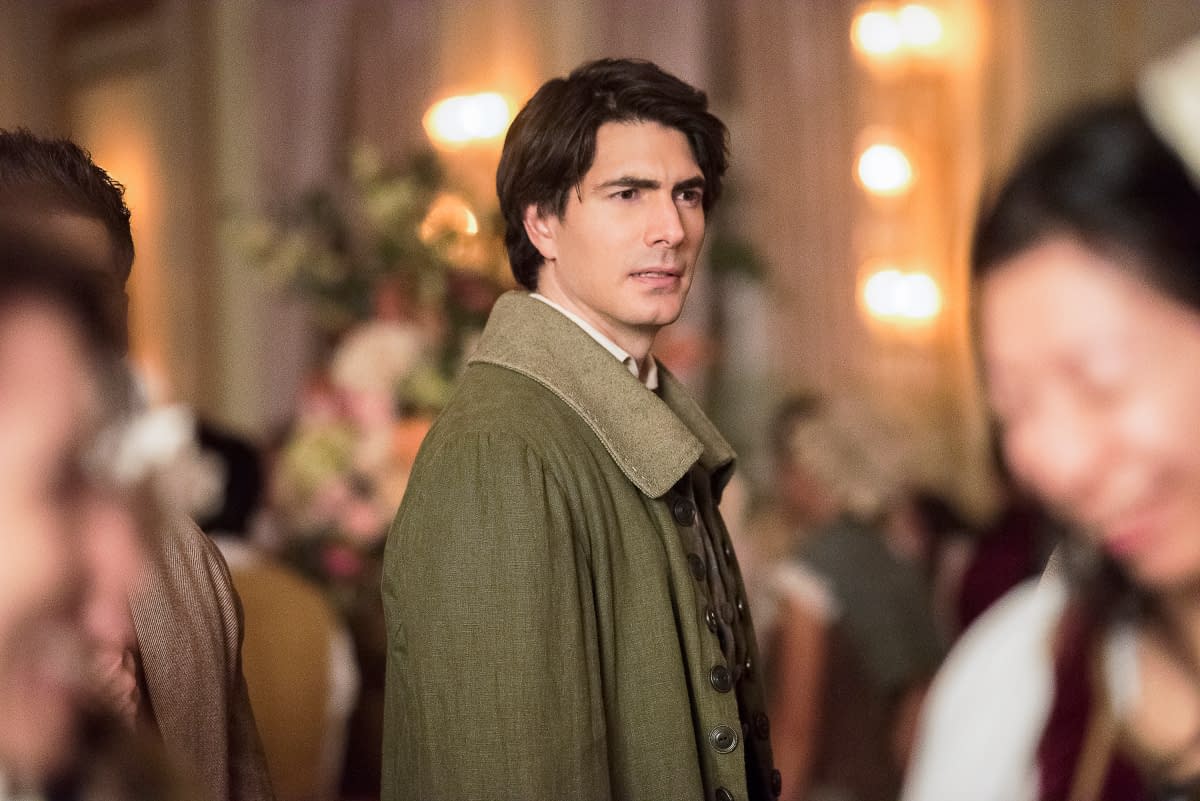 Except it doesn't sound like Routh was too thrilled with not having much of a say in when he left the series as well as how notification went down, having this to say during his time on Michael Rosenbaum's Inside of You podcast:
"It was before we started production, but it was not well-handled, and so that has been something my wife and I are both still working through. It's been a huge transition time for us these last eight, nine, ten months. So going, how was I going to find the joy in that, knowing this thing was looming? But I worked to just be with the crew that had become my family and my cast that had become my family and experience that, and just be there in the interactions with the people."
From the sound if it, having to deal with the news and the impending loss – while still needing to be professional and "in the now" for the sake of his castmates and crew members – was a lot to have to bear:
"What I try to do at work is go to work, and try to enjoy my time on set. You don't know what the end product is going to be. And I had to go into this — you're also talking about loss, so we're going back to that — loss of my family for the last five years, and the character that I played for six years. As you may or may not know, I filmed my last episodes in the Arrow-verse and as Ray Palmer, and that was a very traumatic event for me. It was not something I was expecting, it was shocking."
"DC's Legends of Tomorrow" season 5, episode 6 "Mr. Parker's Cul-De-Sac": FAMILY AFFAIR – Ray (Brandon Routh) plans a date night for him and Nora (Courtney Ford), but all goes awry when an Encore shows up making the team think on their feet and create a lie to keep the Encore at bay. While trying to fool the Encore, Ava (Jes Macallan) learns what Sara (Caity Lotz) was really doing while she was away and confronts her. Charlie (Maisie Richardson-Sellers) and Constantine (Matt Ryan) make a deal to work together, which will benefit both of them. Meanwhile, Rory (Dominic Purcell) is upset when he gets negative comments about his book, so Zari (Tala Ashe) helps track down who the critic is, and Rory gets more than he bargained for. Nick Zano and Olivia Swann also star. Ben Bray directed the episode written by Keto Shimizu & James Eagan
Enjoyed this article? Share it!