'Deadly Class' Season 1, Episode 6 "Stigmata Martyr": Kings Dominion Comes Down Hard from Last Week's High [PREVIEW]
Here's the thing, kids: if you've been curious about SYFY's brutal-as-Hell teen-assassins-run-amok Deadly Class, you need to catch up – and now. It's getting really freaking hard to talk about this show without spoiling everything… so after that last episode? All bets are off and spoiler warnings are in full 24/7 effect starting now!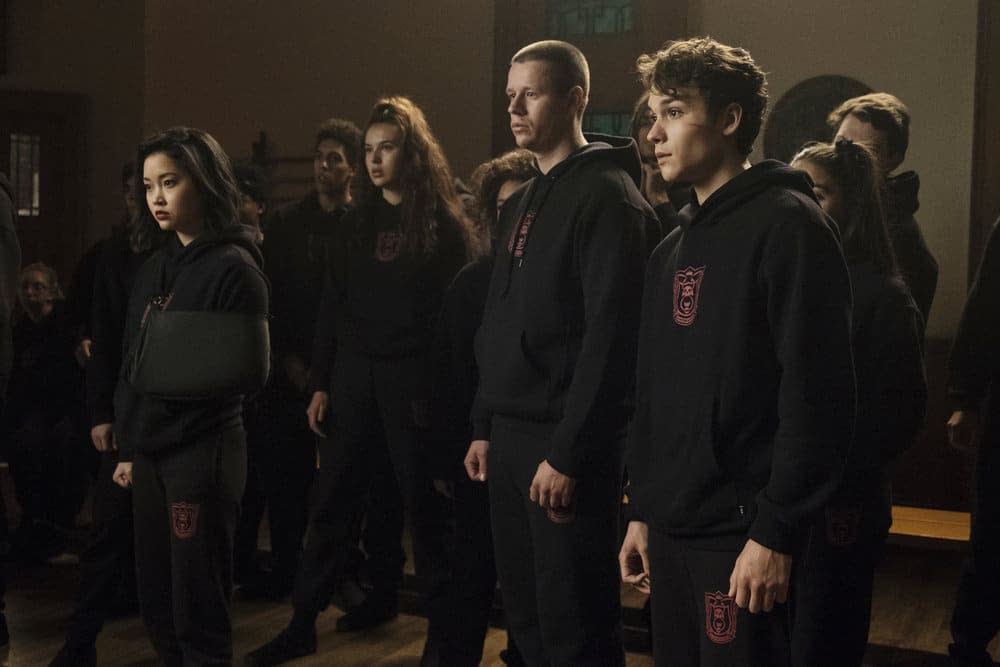 We're still reeling after "Saudade," which we're still touting as one of the most mind-blowingly unique hours of television ever. So much happened – and so much happened on drugs – that we're not sure how things are ever going to get back to "normal" for Marcus (Benjamin Wadsworth), Saya (Lana Condor), Billie (Liam James), Willie (Luke Tennie)… and especially Maria ( María Gabriela de Faría).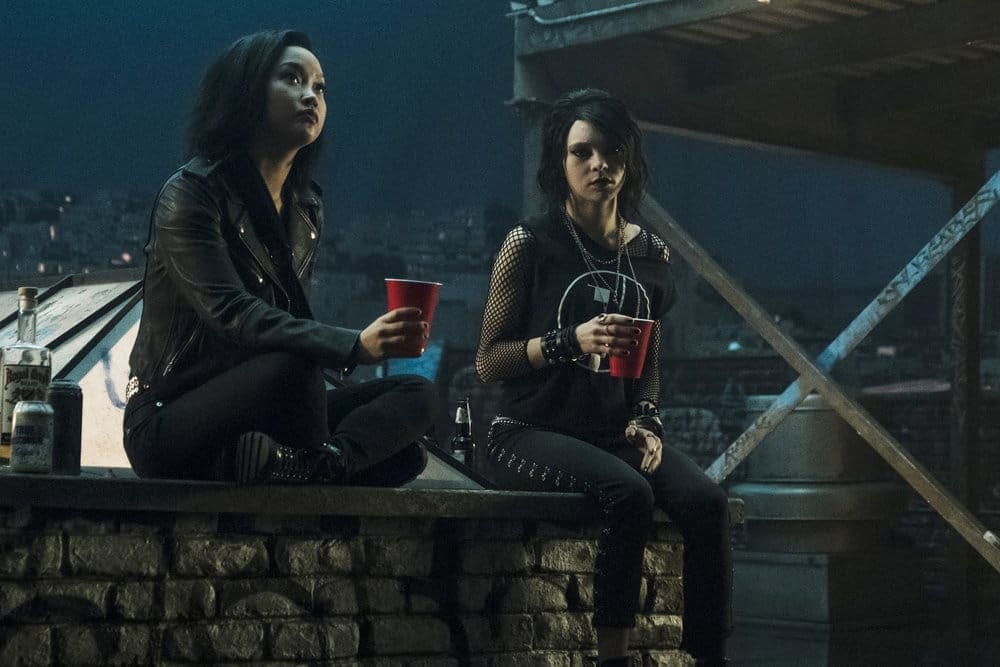 How do you get back to your normal groove at "Assassin High" when you've been through almost literal Hell in Las Vegas? Can any of them ever truly come back after what these kids went through? We're pretty sure Willie's going to be fine with his Zen-Gangster vibe, but everyone else is human wreckage.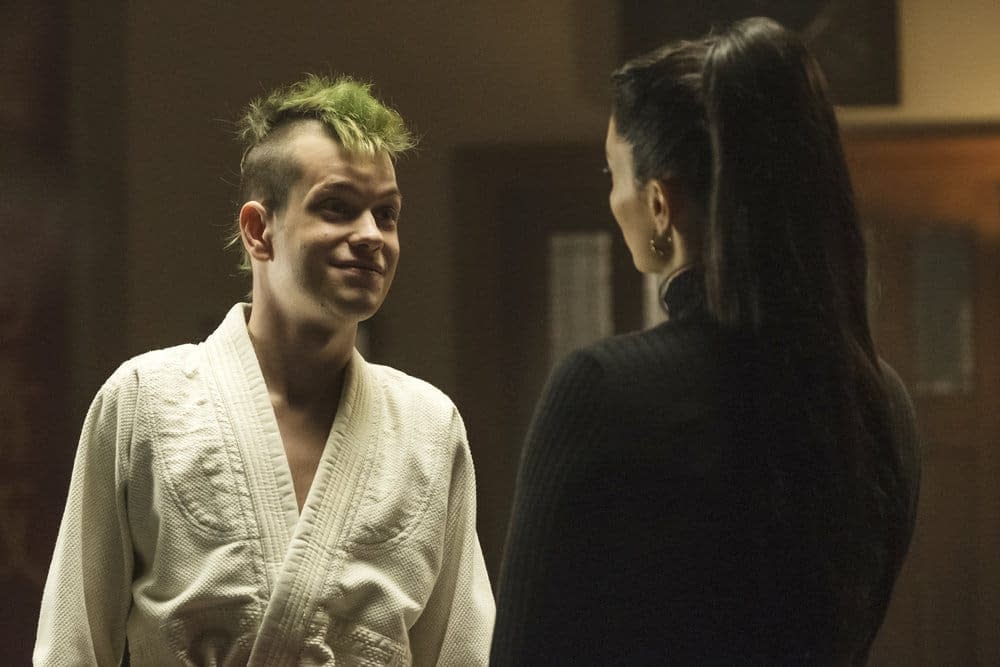 We're also still hoping for the return of Henry Rollins' Jürgen Denke, since he might be the only instructor at Kings Dominion that wants these kids to survive. Either way, we'll have a pretty good idea of where things stand on Wednesday, February 20, at 10 p.m. ET, when the series returns to SYFY with "Stigmata Martyr" – focusing heavily on Maria's coping skills:
Deadly Class s01e06 "Stigmata Martyr": Marcus and Maria, now dating in secret, have to deal with the ramifications of Chico's death.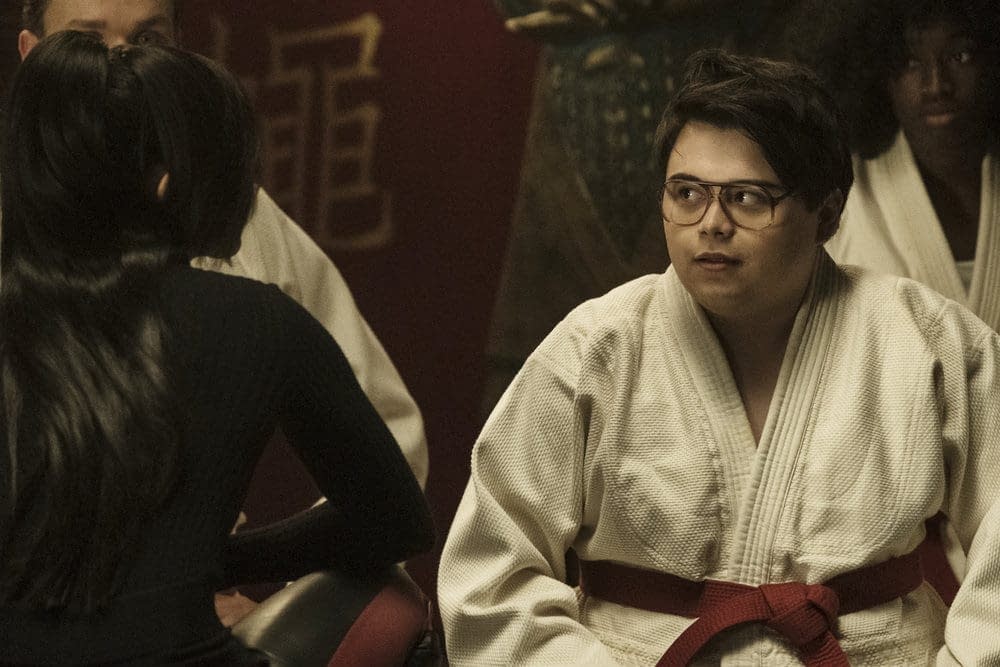 From Sony Pictures Television and Universal Cable Productions, Deadly Class was adapted for television by original comic book series writer Rick Remender and Miles Orion Feldsott, who will serve as executive producers alongside Joe Russo and Anthony Russo (Avengers: Infinity War, Captain America: Civil War), Mike Larocca (Spy) and Mick Betancourt (USA's The Purge, Shots Fired). Remender, Feldsott, and Betancourt will also share showrunner duties on the series.