'Deadly Class' Preview: "Saudade" Expands Our Vocabulary, Takes Us On a Trip [VIDEO]
If you've been reading along with our reviews of SYFY's Deadly Class, then you know we've been singing the show's praises for its great writing, fantastic performances, and incredible soundtrack. Now, they had to go and make us all smart and stuff with this week's episode "Saudade."
There's not going to be quiz at the end of this… is there?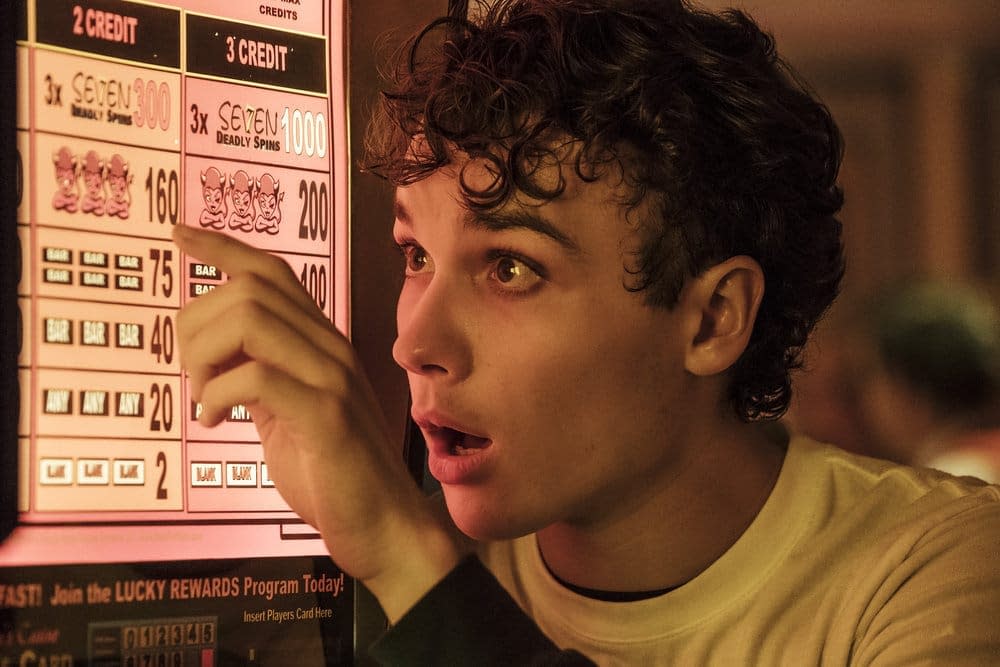 "Saudade" is the name of the fifth episode of Deadly Class, and a little Wiki-fu tells us the following about the word:
Saudade was once described as "the love that remains" after someone is gone. Saudade is the recollection of feelings, experiences, places, or events that once brought excitement, pleasure, well-being, which now triggers the senses and makes one live again. It can be described as an emptiness, like someone (e.g., one's children, parents, sibling, grandparents, friends, pets) or something (e.g., places, things one used to do in childhood, or other activities performed in the past) that should be there in a particular moment is missing, and the individual feels this absence. It brings sad and happy feelings together: sadness for missing and happiness for experiencing the past.
"Saudade" is not to be confused with the astonishingly dreamy Sade, who had some hits in 1987 – and should totally have her "Smooth Operator" included in an upcoming episode of Deadly Class!
Last we saw out intrepid crew of teenage assassins, they barely survived a deadly attack on their school at the hands of Saya's cousins, who were in town for a little snatch-and-grab family reunion. Petra (Taylor Hickson) and Viktor (Sean Depner) were pretty badly banged up, leading to Petra's horrifying animated back-story:
We're pretty sure Viktor and Petra will be sidelined in the next episode, but the rest of the gang is heading on a road trip to kill Billy's (Liam James) dad – and maybe dabble in some psychedelics while they're at it.Comic book co-creator and series showrunner Rick Remender has teased this episode for weeks, and with good reason since it looks to be quite the "trip":
Deadly Class s01e05 "Saudade": On a mission to Vegas to kill Billy's dad, Marcus accidentally takes way too much acid.
Oh, man! It looks like that freaky old roommate of Marcus' is showing up to say hi! We're so excited! Hopefully, "Saudade" continues Deadly Class' excellent SYFY run when the series returns on Wednesday, February 13!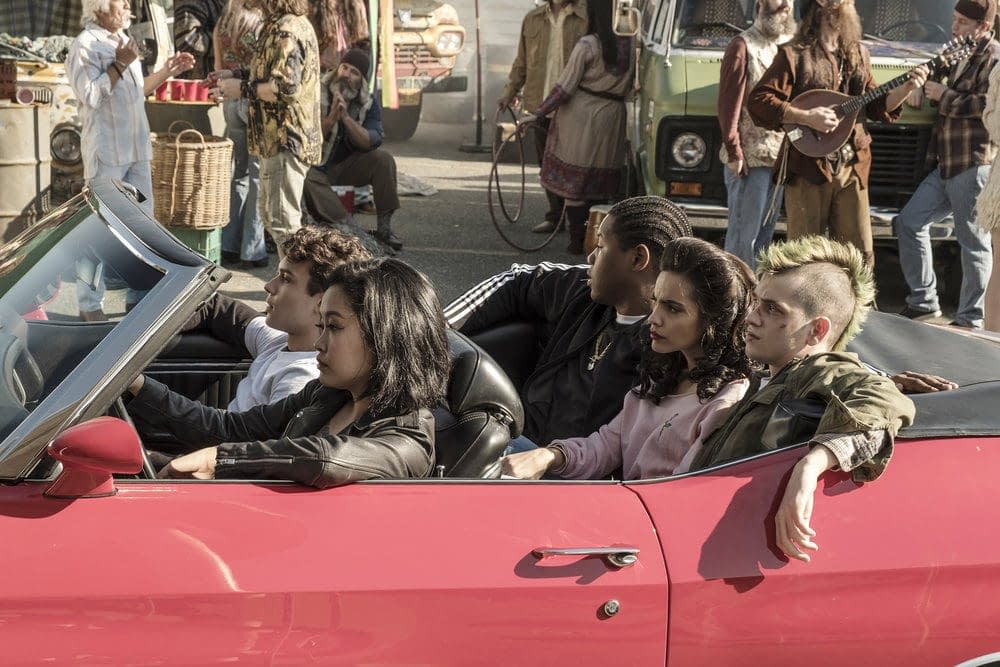 From Sony Pictures Television and Universal Cable Productions, Deadly Class was adapted for television by original comic book co-sreators Remender and Miles Orion Feldsott, who will serve as executive producers alongside Joe Russo and Anthony Russo (Avengers: Infinity War, Captain America: Civil War), Mike Larocca (Spy) and Mick Betancourt (USA's The Purge, Shots Fired). Remender, Feldsott, and Betancourt will also share showrunner duties on the series.
Wait… still here? Okay, fine! Here are some first-look images from this week's episode, too!