Dean Ambrose Rumored to Leave WWE After WrestleMania
Fans of former WWE Champion Dean Ambrose may have found themselves confused watching the pro wrestling star's performance over the last few days. Ambrose, a former main eventer in WWE, was eliminated with little fanfare from the Royal Rumble on Sunday by NXT star Aleister Black. The next day, on Monday Night Raw, Ambrose lost cleanly in a relatively short match to his former Shield partner Seth Rollins. After the match, Ambrose was knocked out of the ring by Nia Jax before backing away from the female superstar. It seems like Ambrose is jobbing to anyone and everyone these days, despite his status as a former member of WWE's most popular stable in recent years and a Grand Slam champion.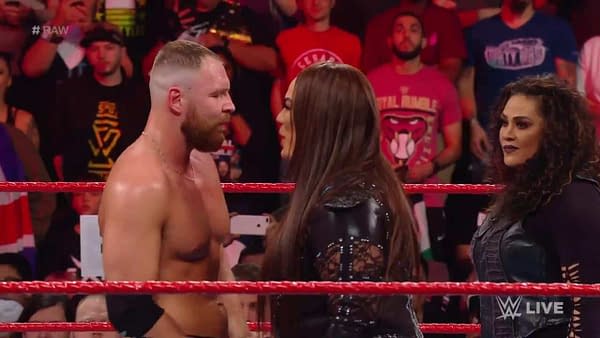 All of that makes sense, however, when taken in the context of rumors stemming from PWTorch's Wade Keller this morning. According to Keller, Ambrose, who "hates hokey shit," has become unhappy with his booking in WWE and has refused to sign a new contract with the company. If the rumor is true, Ambrose will be done with the company after WrestleMania, presumably after jobbing out to as many up-and-coming WWE stars as possible. Or, Keller admits, he may be written out even earlier. Maybe he'll even end his tenure by losing an intergender feud with Jax!
While WWE's inability to capitalize on Ambrose's momentum over the past few years is unfortunate, Ambrose's prospects are good. If Ambrose leaves WWE, he'll do so amidst one of the most competitive atmospheres the pro wrestling scene has seen in decades. In addition to the growing popularity of WWE alternatives amongst mainstream wrestling fans, a new wrestling company, All Elite Wrestling, founded by Cody Rhodes and the Young Bucks and funded by billionaire money mark Tony Khan, is said to be offering wrestling stars contracts as lucrative as WWE.
If Ambrose leaves WWE, where would you like to see him end up? Let us know in the comments.