Doctor Who Christmas Special "Guest Star"? 60th Annv Monster Confirm
Here are the latest updates on the BBC's Doctor Who 60th Anniversary event and Christmas Special (which includes "a guest star from 2005"?).
---
After checking in with Doctor Who 60th Anniversary special event episode directors Chanya Button, Tom Kingsley & Rachel Talalay regarding their thoughts on Showrunner Russell T. Davies's scripts, we have two more updates on what's to come courtesy of Doctor Who Magazine #589 (which you can order here). First up, script editor Scott Handcock dropped an interesting tease about the Christmas Special in his production diary. "As we get into the second week of our Christmas Special shoot [written in February], a guest star from 2005 returns; one of our writers delivers their fourth draft of a script for Block Three; a hero prop gets its first unveiling in a Block Three tone meeting, and Block Four director Ben Chessell starts work with the crew in Cardiff." Hmmm… a "guest star from 2005 returns"? Of course, the possibilities depend on if Handcock is referring to someone from Christopher Eccleston's season or from the Christmas Special that starred David Tennant.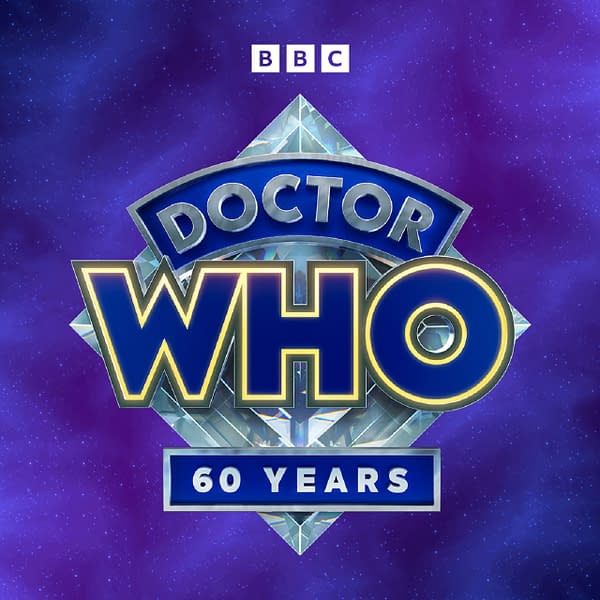 Following that, we go back to Talalay, who confirmed another "guest star" while discussing the filming of their episode. "I think for me it was when we were filming outside with the Wrarth Warriors for the first time. There are these eight-foot-tall monsters on stilts, in massive plastic suits, who couldn't see a thing and could barely stand up… so a classic 'Doctor Who' situation," Talalay shared. "Then David [Tennant] comes along and says he wants a photograph with them. And he says, 'That smell – that slightly rubbery smell is exactly everything I remember!' And I just thought, 'It's amazing that this is my job.'" Well, we guess it makes sense that since we know that Beep the Meep is joining the special event that we would have an appearance from the folks charged with keeping Meeps in check – the Wrarth Warriors (as seen in the teaser trailer)
Button, Kingsley & Talalay on Doctor Who 60th Anniversary Episodes
The trio shared their reactions to first reading Davies's scripts. "Each special has a really different flavour. It feels like Russell [T. Davies] flexing his muscles and showing all the different things 'Doctor Who' can do," Kingsley shared – a sentiment shared by all three directors. Here's a look at some of the highlights:
Kingsley Discusses "Absolute Nightmare" Episode, Teases "Aliens" & "The Thing" Comparison: "I opened mine and just tore through it. Even as a reading experience, it was so exciting. But I kind of got to the end of it and thought, 'Well, I pity whoever has to direct that cos it's an absolute nightmare!' I was planning to email my agent the next day and say, "It's amazing, but… no way." But when I woke up the next morning, I was still thinking about it, and I started to figure out: 'Well, how could you actually do this?' Because a lot of my episode is quite weird. Even at the readthrough, Rachel, your episode went down so well, and I was really jealous of you getting to direct it. Because there are so many complicated stage directions in mine, the reaction in the room was a bit like, 'Um, sorry, what?' Which made me think it was going to be a disaster. But of course, when you come to film it, it's actually really cool. It's got a lot of similarities with two of my favourite films, 'Aliens' and 'The Thing.' It's a little bit of the DNA of those mixed in with 'Doctor Who.'"
Talalay Read All Three & Outlines Some Key Differences Between Them: "I read all three, and my first reaction was, 'Wow!' The first one is classic family 'Who.' It's bringing back that world that Russell left [in 2010] with David and Catherine. And then after that, it becomes much more expansive, with Russell really throwing his massive imagination at it while also being thoughtful about setting up the next series.
Talalay's Episode Allowed Director a Chance to Embrace "The Stuff That Scares You": "My episode features lots of people in lots of scenes. There's soldiers, there's battles, and I thought, 'I haven't always succeeded in doing the action stuff, with loads of extras, that well in the past. This is really scary for me.' So I was determined to do that part really, really well. It's all about embracing the stuff that scares you."
Button's Episode "Was Just the Most Expansive Thing" That the Director Has Ever Read: "It was just the most expansive thing I've ever read. Every page I turned, it was a different world and a different idea and a different sort of bonkers and inspiring adventure. It was just the ultimate luxury to read it and go, 'This is a writer at the very peak of his abilities, completely unbound and confident in what he's putting on the page.' Which, as a director, is really empowering. It's challenging, in the most positive way possible, for someone to go: 'Here's a big idea; let's see how you do it.'"
---
---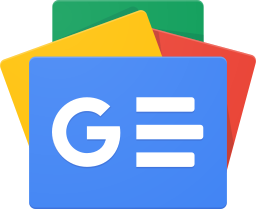 Stay up-to-date and support the site by following Bleeding Cool on Google News today!