Doctor Who Fans Get Answer to Sacha Dhawan Master/Timeline Debate?
When the dust settled on Series 12 of BBC's Doctor Who, there was one question of many that viewers couldn't shake. No, not about when holiday special "Revolution of the Daleks" will air or if we'll get new Who in 2021 (though we'll get back to that in a minute). This question has to do with Sacha Dhawan's sharp-suited: when is he? Dialing back out attempt to be cute, what fans want to know is where in the Master's timeline Dhawan's version resides. Was he a regeneration before John Simm's Master, after Michelle Gomez's Missy- or wedged somewhere in-between? We'll give you a moment to get that visual out of your brains…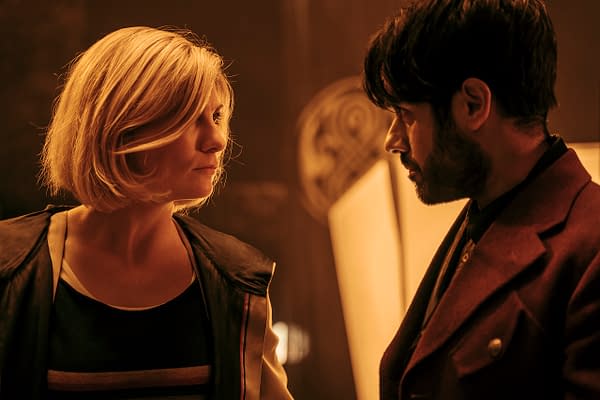 Which brings us to this year's Doctor Who Official Annual, and a story involving the Doctor and the Master that offers some clarity on the timeline debate. To be clear, whether these Annual stories can be viewed as canon is up for debate but (as RadioTimes points out) since the show's production team signs off on them there's no reason to not give it the benefit of the doubt. In the story, the Doctor and the Master take a trip down memory lane and over the course of their conversation, the "truth" is revealed: Dhawan's Master follows Gomez's version. "You looked quite different the next time I saw you," said Whittaker's Doctor, referencing the Simm Master. "I quite liked you as Missy. At least she wanted to change, to be a better person." It's when Dhawan's Master replies that we get an answer: "She spent too long in your company, Doctor. A mistake I don't intend to repeat."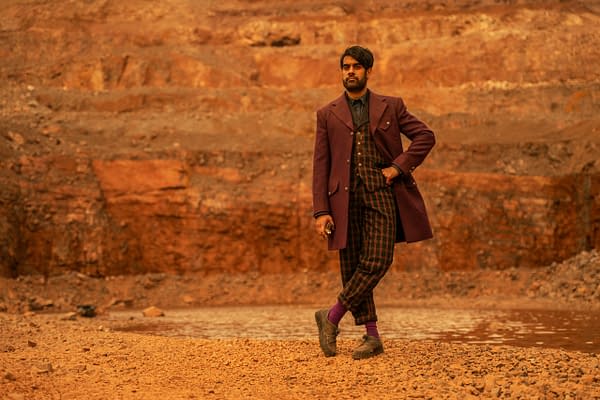 Last week, RadioTimes had some interesting news for Who fans looking for more details on when Whittaker, Mandip Gill, Bradley Walsh, and Tosin Cole will return to filming- reporting that it should take place "in the coming weeks" with the BBC "has committed to beginning production before the end of 2020," which would be the start at around the same time it was originally planned.
A BBC source speaking with RadioTimes.com revealed, "Filming is still going ahead this year as planned, starting in the next few weeks." Production starting in early 2021 doesn't mean that Series 13 won't be ready to air by the end of the year: "We're still hoping for a 2021 airdate, but this may depend on other circumstances." While the BBC has not officially announced the format for the upcoming series, speculation is growing that a longer production run based on new COVID health and safety protocols may result in a shortened series.