New Doctor Who Jodie Whittaker Surprises 'Her Universe' Fashion Show at SDCC
Everyone is doing surprises these days. I blame Beyonce.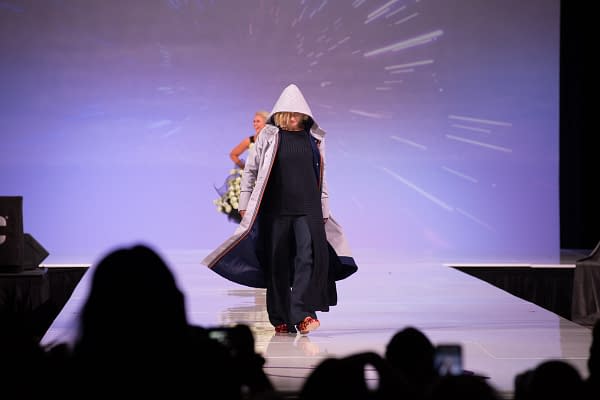 Well, at the geek fashion brand Her Universe fashion show at San Diego Comic-Con this evening, forty minutes into the show, the audience was told that there was 'one more model who didn't get to present in the opening segment. So we wanted to give her a chance to walk the catwalk'.
And in she came, hood down, strutting her stuff…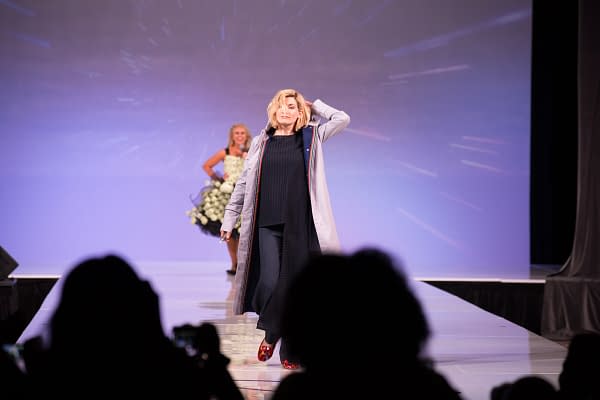 … before flipping her hood back and the crowd going wild.
This is Jodie Whittaker's first time at San Diego Comic-Con, promoting her upcoming appearance as The Doctor in Doctor Who, airing later this year. And she seems to have received a most glorious reception.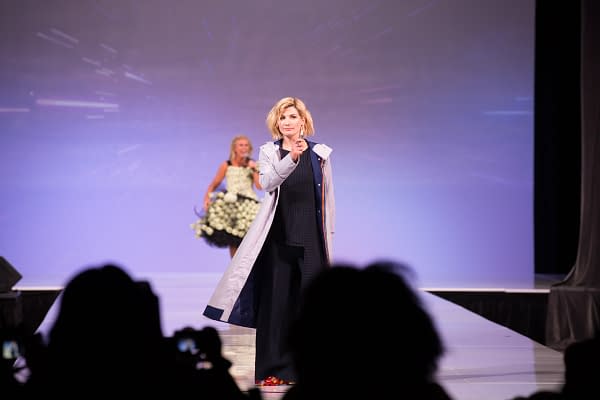 The full trailer to Doctor Who Season 11 went live earlier today, with her full Yorkshire accent in flow, reminding us that 'lots of planets have a North'.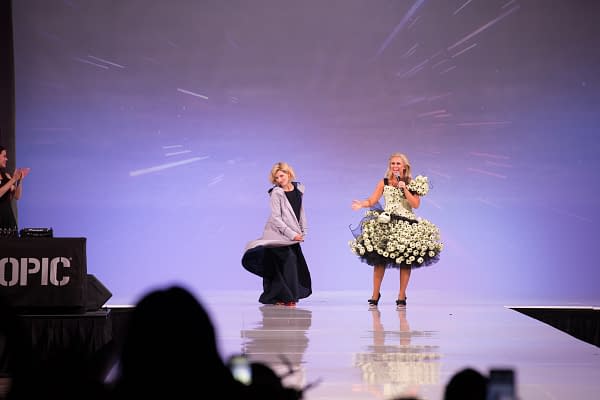 And she pulled off the fashion show better than some of her predecessors might have too.
'All of this is new to me, new faces, new worlds, new times, so if I asked really really nicely, would you be my new best friend?' The answer tonight seem like a very big yes indeedy.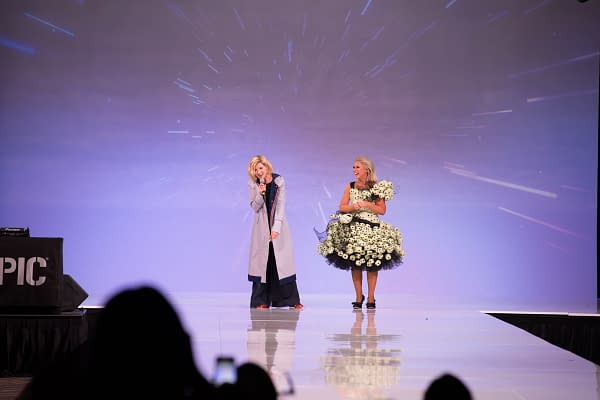 'Aw brilliant…'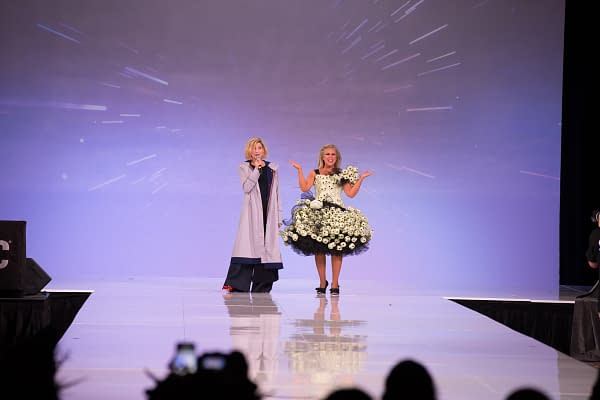 Pictures (c) taken by Bleeding Cool staff. Use with credit and link, please.