Doctor Who 'Resolution': BBC Drops Spoiler-Filled Behind-the-Scenes Videos
The UK's time zone means that the Doctor Who New Year's Day Special 'Resolution' has already aired on that side of the pond. Fans in the United States have hours left until the episode premiers at 8 p.m. ET. – though the BBC's efficient YouTube channel has already posted two behind-the-scenes videos filled with detailed spoilers for those who have not yet seen the episode, "Making The New Years Day Special" and "Making The Monster."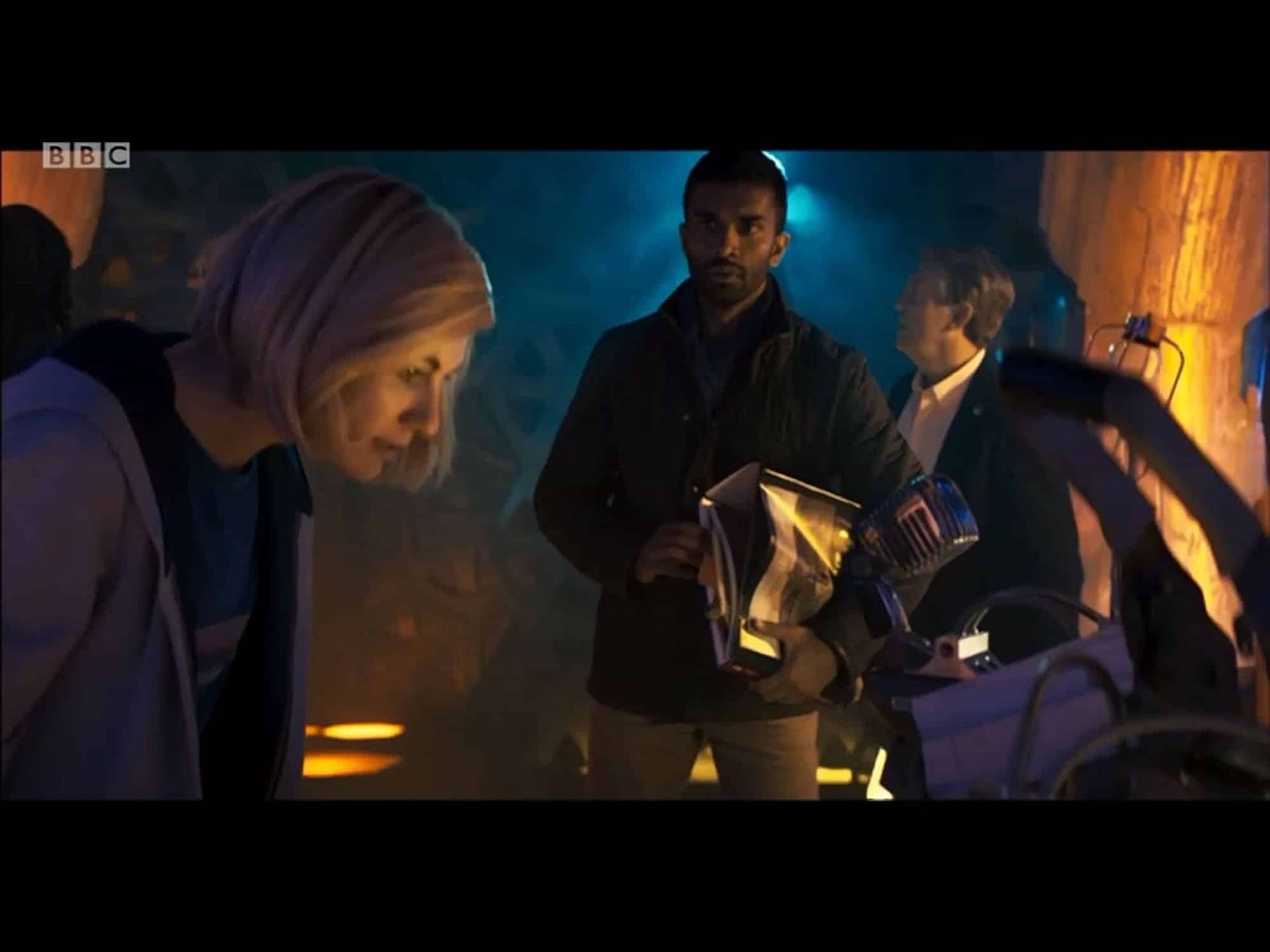 If you are avoiding 'Resolution' spoilers, read no further! The first, "Making the New Year's Day Special," is packed with behind-the-scenes footage of cast, crew, producers, and showrunner Chris Chibnall discussing their process of making the episode. Bradley Walsh (Graham) compared the experience to working on a sci-fi film set, and the size and scale of the stunts and sets support that. Production Designer Arwel Wyn Jones explains that the underground sewer set they built for the show was one of the largest ever build on Doctor Who and they went as far as flooding it with water to get the realistic underground feeling. We also get to see some awesome footage of how they filmed Charlotte Ritchie (Lin)'s car chase scene, which apparently involved her pretending to drive at high speed while a stunt driver steers the car from the roof.
The second, "Making the Monster," has in-depth spoilers on the episode's classic villain, the Daleks. Nikki Wilson and Chibnall explain their vision for the episode: the "naked" Dalek must assemble its own shell, and does so by taking over the body of Charlotte Ritchie's character Lin. Jodie Whittaker (the Doctor) explains that the episode uses all the previous knowledge that has come out about the Doctor's nemesis, but the shell is "built here" so it seems "steeped in history but brand new." Also from the footage, it seems to have made some improvements. Giving us new information on continuity, producer Matt Strevins explains that this Dalek exists outside the rest of the Daleks – so rather than a new species of Dalek, this villain is a "one off" aberation: which takes this episode out of the larger continuity of the Daleks in Doctor Who.
Want more? Doctor Who New Year's Day Special 'Resolution' airs on BBC America Tuesday night at 8 p.m. ET.