The cast and crew of HBO's monster hit Game of Thrones are just as invested (if not more) than most fans, and they're beginning to say goodbye to the series.
Star Emilia Clarke took to her Instagram account to say a short but extremely heartfelt goodbye to part of the show.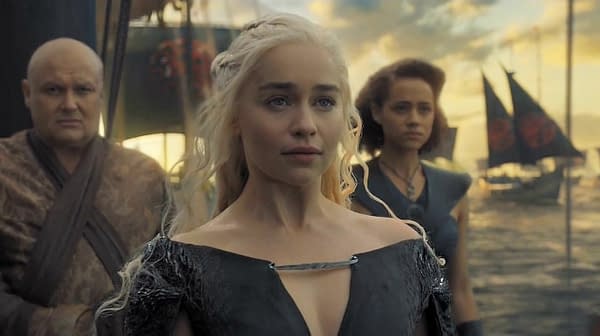 "Hopped on a boat to an island to say goodbye to the land that has been my home away from home for almost a decade. It's been a trip @gameofthrones thank you for the life I never dreamed I'd be able to live and the family I'll never stop missing #💔#lastseasonitis," the actress posted.
Clarke has played our Khaleesi, Daenerys Targaryen, since season 1 of the show. She's continued to be charming and adorable in interviews, stern and strong on screen, and vulnerable and lovely in photoshoots across the last 10 years that we've known her in the public eye, and we look forward to seeing what she tackles next. From Star Wars to The Terminator, Clarke is always interesting.
Game of Thrones is entering its eighth and final season, which is set to air on HBO sometime in April of 2019.
Enjoyed this article? Share it!