Where Were You When "The Great Family Guy/Bob's Burgers Battle of 2019" Began?
When it comes to politics, Family Guy creator Seth MacFarlane wears his heart on his sleeve when it comes to where he stands on a number of issues–positions that don't exactly align with our current POTUS, Donald Trump. So when this week's episode "Trump Guy" found Peter and the family moving to Washington D.C. to be the president's new press secretary, viewers knew they were in for some serious Trumpian "scorched earth" from director Joe Vaux and writer Patrick Meighan.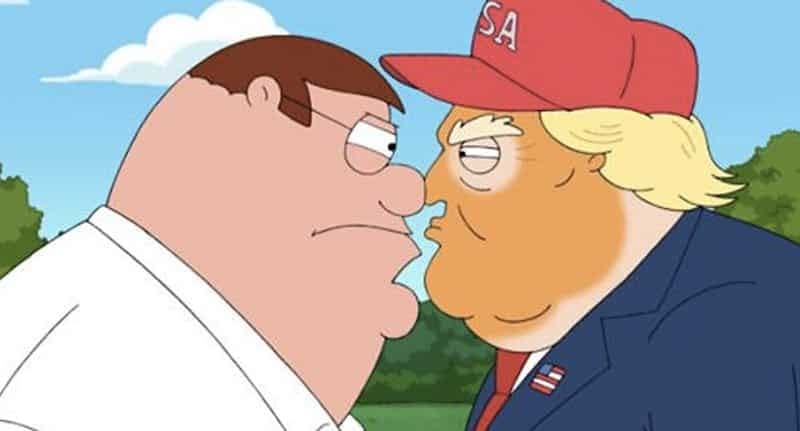 And let's be clear: the writers threw everything at us in this episode: "Trump the Hutt," the Access Hollywood tape, tiny hands, porn star payments, ex-wives, the Steele Dossier, and–yes–Canadian Prime Minister Justin Trudeau…with an ominous "big bad" pulling the strings whose name rhymes with "Vladimir Putin."
Funny? Yes. Creative? Yes. Cringe-worthy? Absolutely. Surprising? Nope.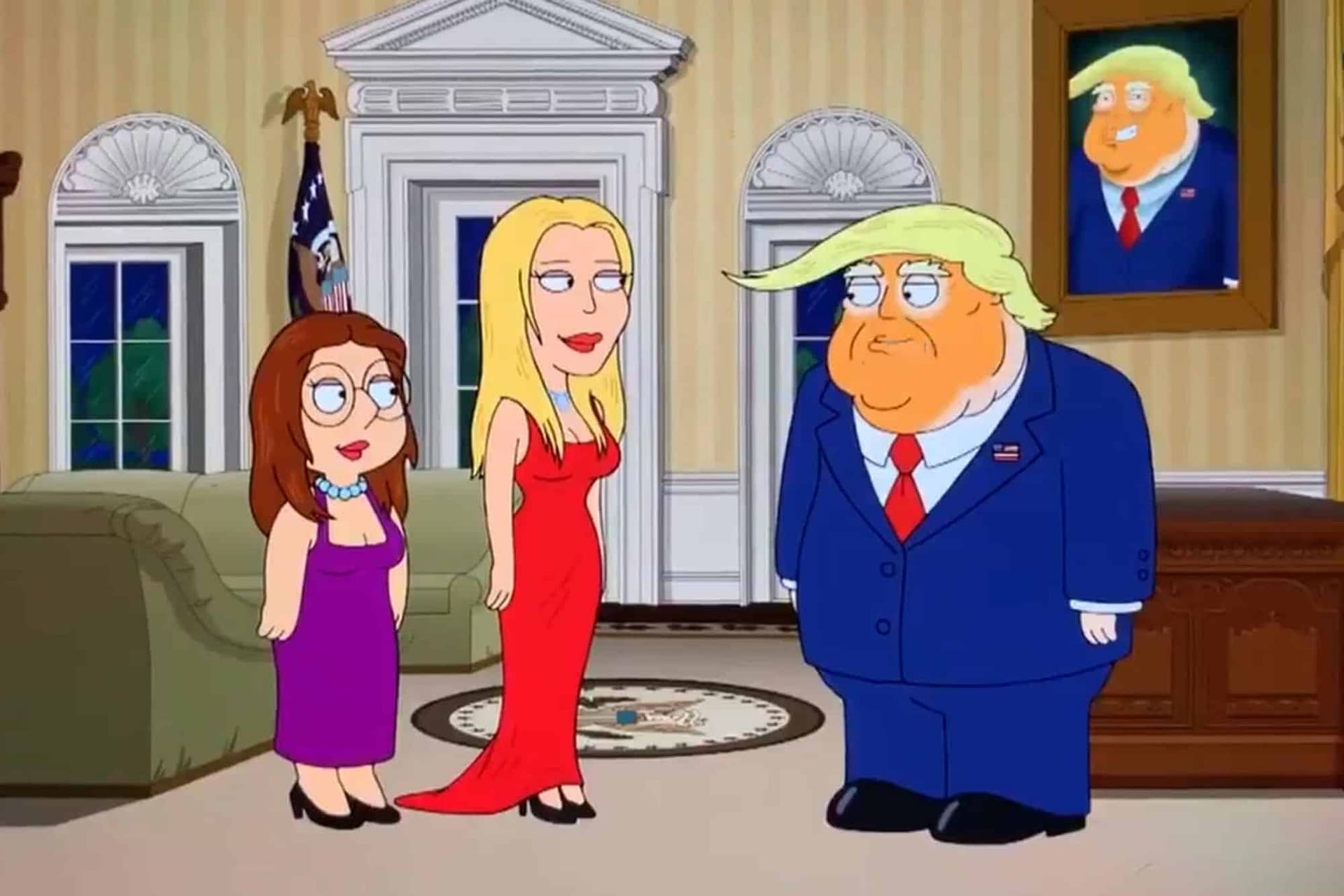 What was surprising? The apparent "shot-across-the-bow" the long-running FOX series took at fellow animated channel-mate Bob's Burgers, who from what we can tell was doing nothing more than minding its own business–trying to come up with new daily burger menu names. In the episode, Trump calls Bob's Burgers his favorite show–causing Peter to question publicly why the show is so popular and take a "cheap shot" at the animation style (no, it does not look like it was animated in a moving car).
So what gives? Are Bob, Linda, Tina, Louise, and Gene going to have to go to the mattresses? Will Fischoeder make The Chicken an offer he can't refuse to help defend Wonder Wharf from his greatest enemy?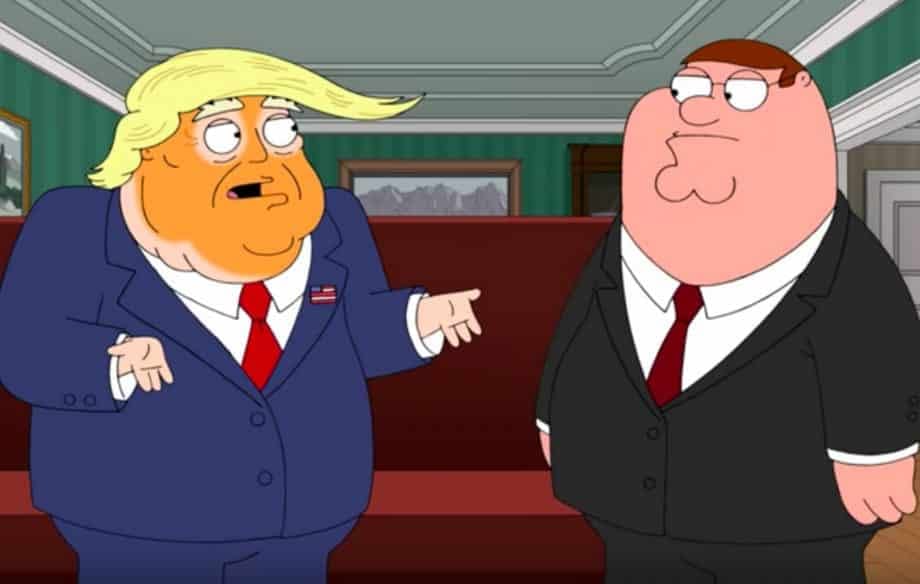 Looks like we can all relax (…from something we never really took seriously in the first place…): Family Guy showrunners Rich Appel and Alec Sulkin want us to know that it's all nothing but love and admiration between the shows–more in a "brothers/sisters" way:
"Because we like them, respect them, and are jealous of then. And really, doesn't that motivate 70 percent of human behavior? Yes, we like them, we know they're talented and they've won awards we have not. What more do we need to say? I think it's pretty obvious in the show where Peter turns to camera and tries shamelessly to point out to Emmy voters that Donald Trump, which is absurd, loves Bob's Burgers. [H.] Jon Benjamin did voices on Family Guy before Bob's Burgers, continues to do voices on Family Guy; he has a very good sense of humor about all this stuff and has appeared on the show as Bob in self-deprecating ways. And obviously we would not shrink from him making any reference to Family Guy in his show if he wanted to."

– Rich Appel
Sulkin doesn't see the "feud" escalating any further. Why? Looks like Bob's Burgers is the "bigger show":
"Rightfully, I think they're already above it and we're still here in the mud. They've taken a very healthy, almost weary attitude toward our prodding. We know that they're funny and they're the new sort of hot girl on the block and we're like, 'Well, what's wrong with us?'"