'Fear the Walking Dead' Season 5: Our First Look at Austin Amelio's Dwight [IMAGES]
A little over a month after news broke that The Walking Dead Austin Amelio's ex-Savior-turned-decent-guy Dwight would be the next crossover character to join the upcoming fifth season of AMC's Fear the Walking Dead, the network is giving us our first in-season look at Amelio in full FTWD mode–as well as some rather ominous images that don't appear to bode well for our heroes: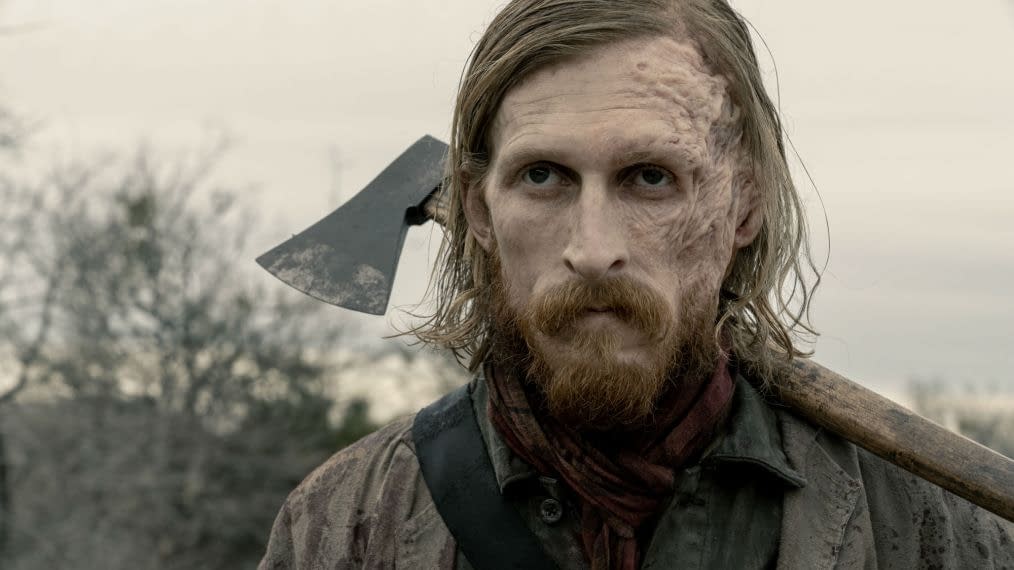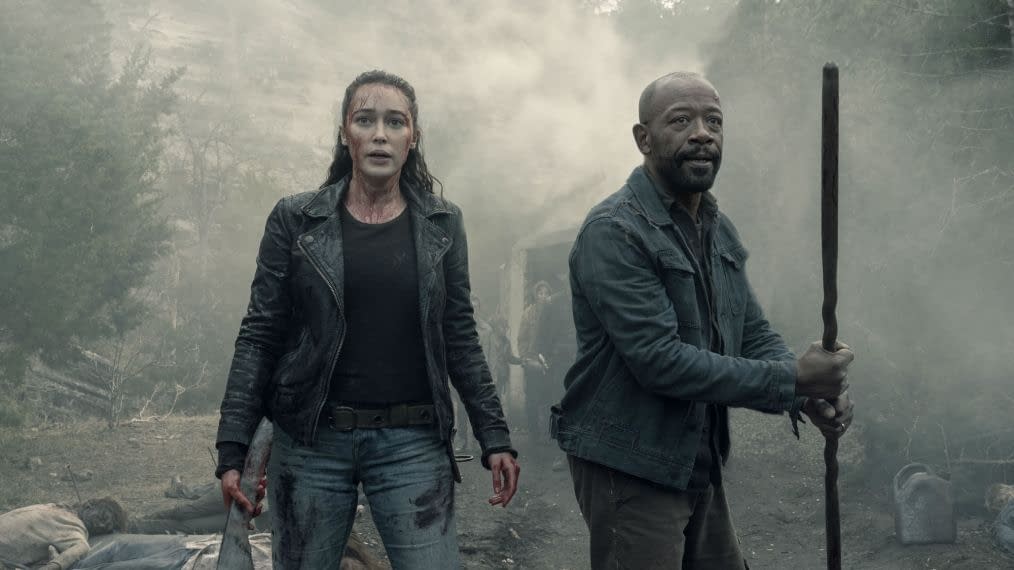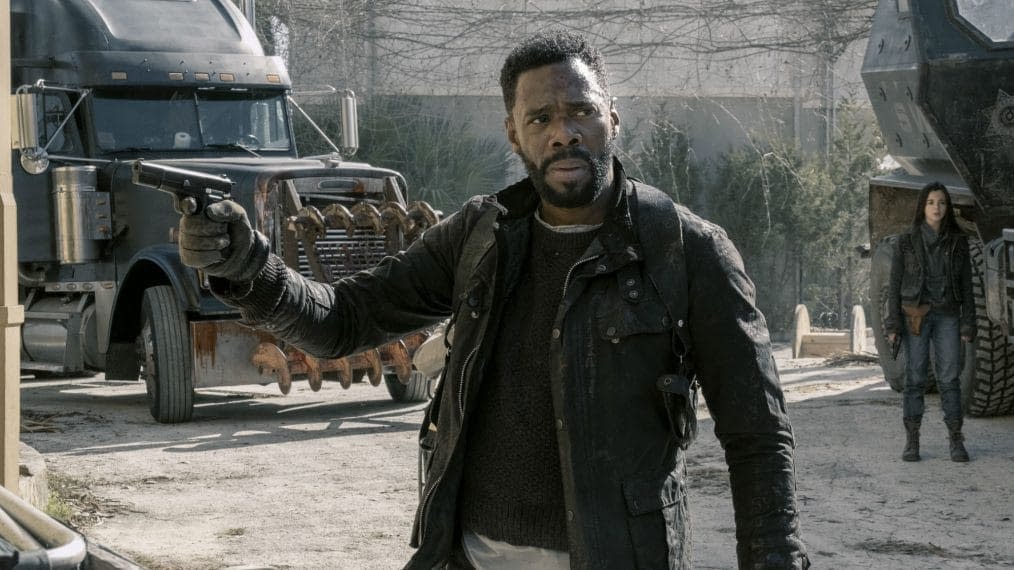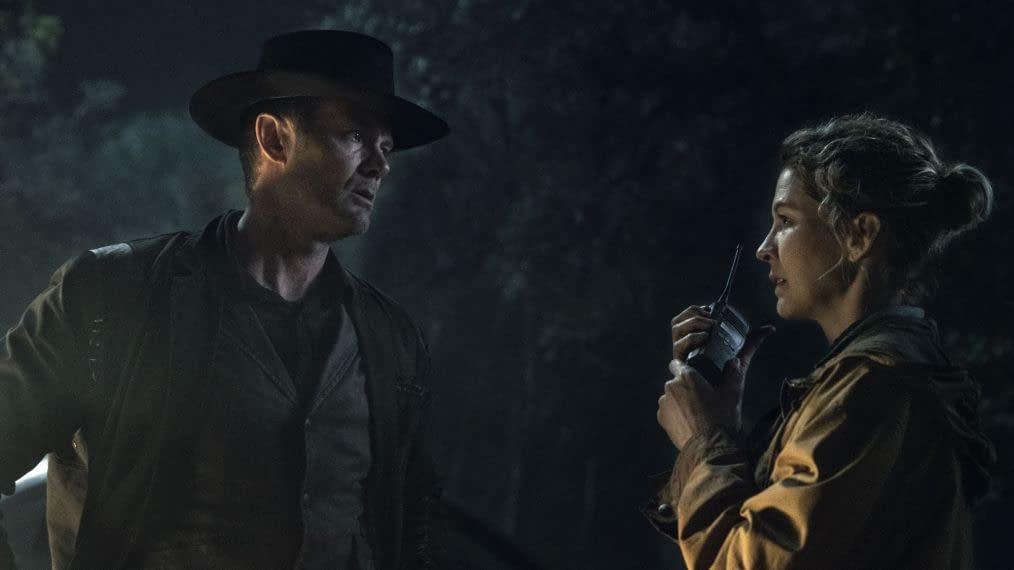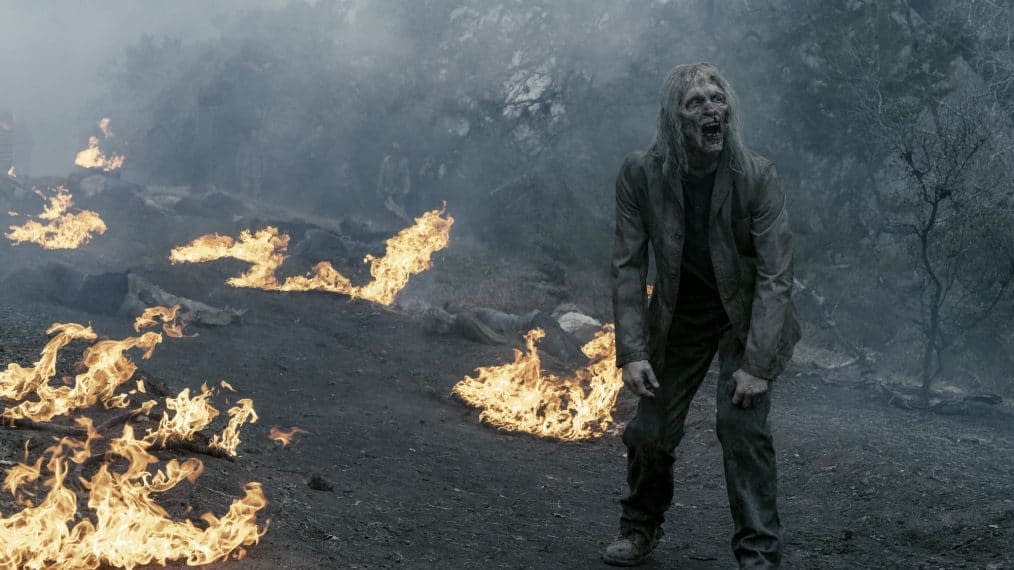 Amelio's Dwight joins previous crossover character Morgan Jones (Lennis James) on the upcoming season of The Walking Dead spin-off series, which has undergone some major changes of its own over the past year. Jenna Elfman, Garret Dillahunt, Maggie Grace, Mo Collins, and Daryl Mitchell joined James on the series last season; with Alycia Debnam-Carey, Colman Domingo, and Danay Garcia the only original cast members heading into season 5. Daniel Sharman and Ruben Blades are set to reprise their roles as Troy Otto and Daniel Salazar, though how their characters will come into play during the upcoming season is still unknown.

Meanwhile…here's a look at what's happening over at Amelio's old stomping grounds, AMC's The Walking Dead:
The second half of "The Walking Dead" season nine finds our groups of survivors, both old and new, continuing to deal with the impact of events that took place during the six years that have passed. Since the disappearance of Rick, many of these characters have become strangers to each other, and in some ways, strangers to themselves.

What they do know is that they are in undeniable danger. They will soon realize the world just beyond does not operate as they thought. The group's rules and ways of survival no longer guarantee their safety. A whole new threat has crossed their paths, and they soon discover it's unlike any threat they have encountered or endured before. The group will start to question what they think they see. What may appear to be normal in this post-apocalyptic world could actually be more disturbing and terrifying than when the apocalypse first broke out. All that is certain is the stakes are high and numerous.

Based on the comic book series written by Robert Kirkman and published by Image Comics, "The Walking Dead" tells the story of the months and years after a zombie apocalypse and follows a group of survivors who travel in search of a safe and secure home. The series is executive produced by chief content officer Scott M. Gimple, showrunner Angela Kang, Robert Kirkman, Gale Anne Hurd, Dave Alpert, Greg Nicotero, Tom Luse and Denise Huth.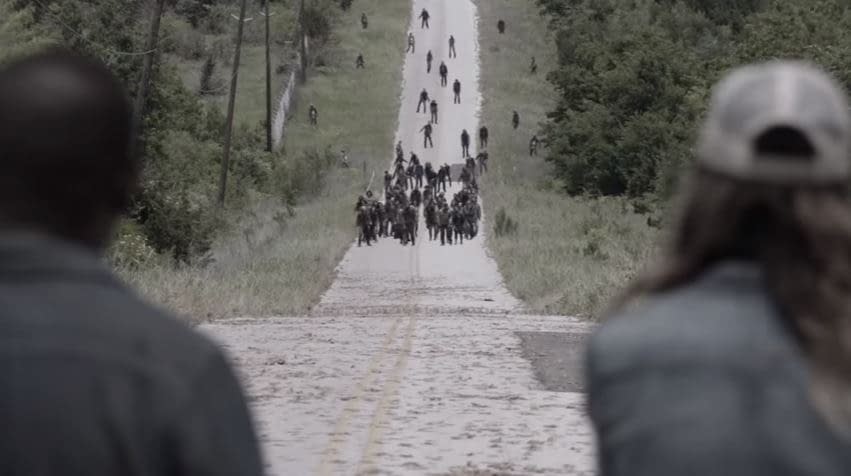 The Walking Dead returns to AMC from the remainder of its ninth season on Sunday, February 10, 2019, at 8 p.m. ET; with Fear the Walking Dead expected to premiere in 2019, sometime between April and June.