Today during the Investor's Day Showcase, the official first look at The Mandalorian, and the upcoming live action Marvel Studios series, Falcon & The Winter Soldier.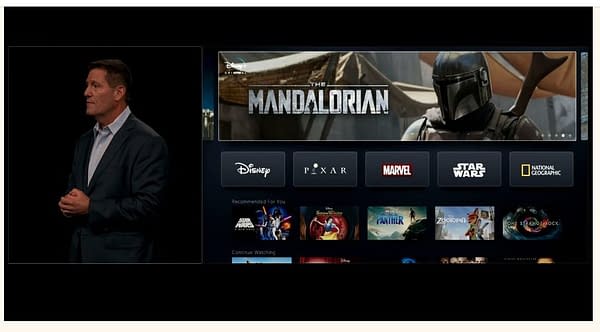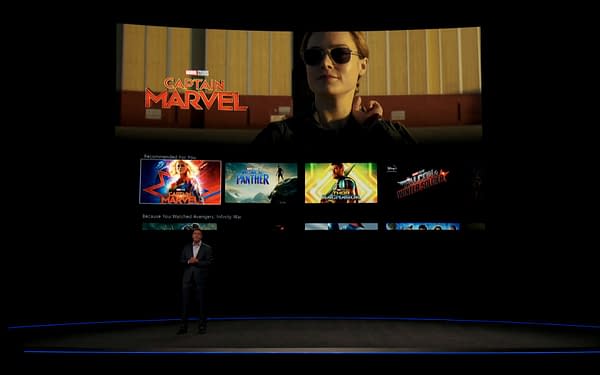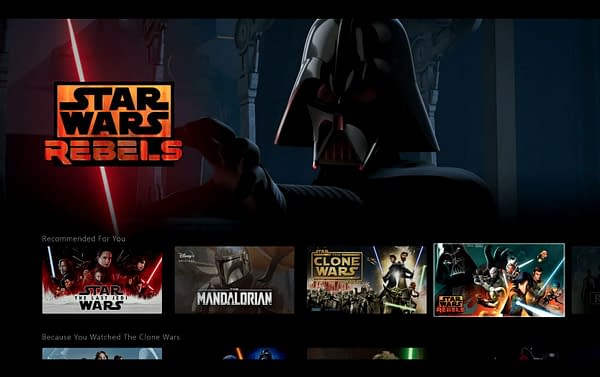 Each item shown will be available as soon as the service launches.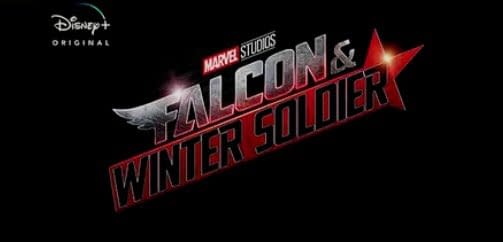 Playstation 4 and Roku have already been secured as carriers of the service.
Disney+ will allow subscribers to download content and access it offline for as long as they're subscribing to the service, which is pretty cool.
They're also teasing additional looks at the service (content, etc.) at additional events this year.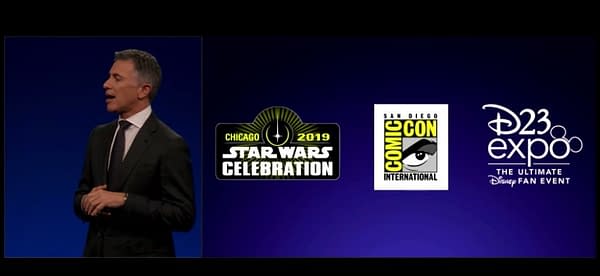 As we'd previously reported, classic animated Disney film titles that had been "locked in the vault" will be available starting on day 1. There will be a documentary about the making of Frozen 2 called "Into the Unknown" which Jennifer Lee revealed is the name of one of the new songs in the film as well.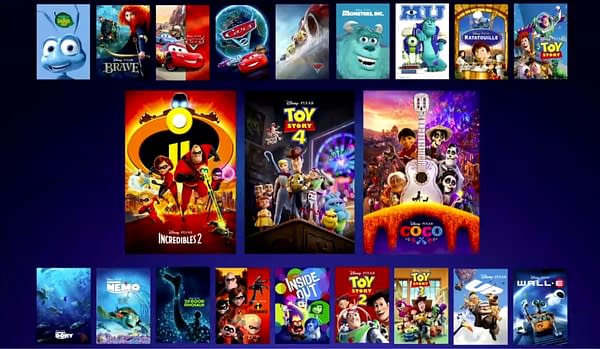 All 21 Pixar films (including the Pixar shorts) will be available on Disney+ on day one as well.
A video introducing new characters from Toy Story 4 was shown as well, but livestream watchers weren't privy to it.
Apparently Forky is going to get his own 10-episode series, "Forky Asks a Question". So will Bo Peep, in a new film called "Lamp Life".
Details about Monsters World, a brand new series about Monsters Inc. characters was also confirmed. We already knew almost all the original film's voice cast is returning for that.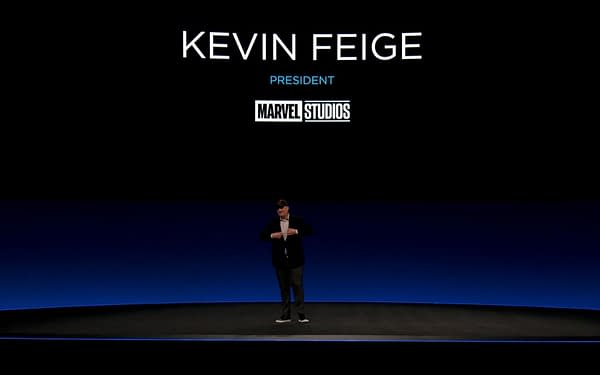 Kevin Feige showed up, and started talking Marvel Studios titles.
He detailed some of the upcoming MCU Disney+ series, which will tie in and directly influence the MCU, which you can read about here.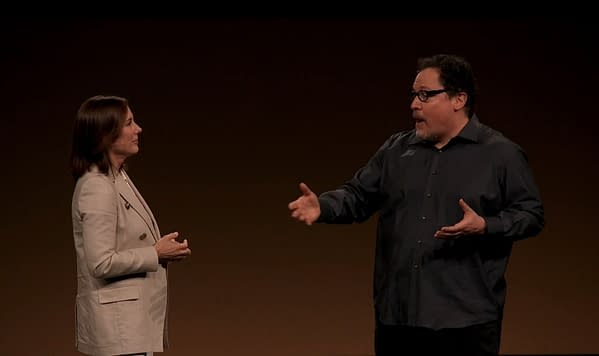 And, LucasFilm President Kathleen Kennedy came out to introduce Jon Favreau. She also revealed that Disney+ WILL have the main saga installments and "stories" of Star Wars on launch. No word on if Caravan of Courage or Ewoks: Battle for Endor, or even the Holiday Special will eventually show up. You can read about their presentation here.
NatGEO's offerings look pretty fabulous as well. Not pictured are the new "The World According to Jeff Goldum " docu-series and the previously FOX series, Cosmos.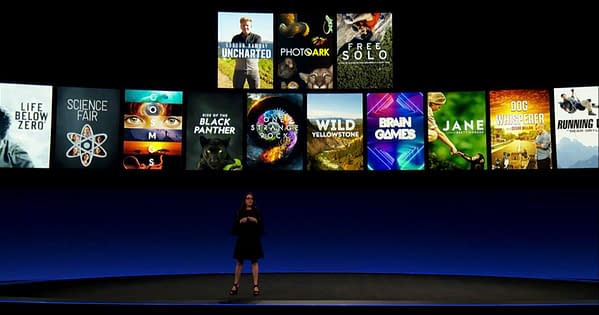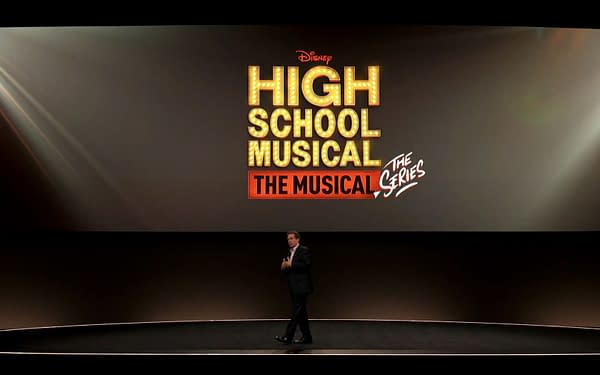 A trailer for High School Musical: The Musical: The Series was shown, but of course we didn't get to see that.
Classic Fox titles (film and tv) will also be added.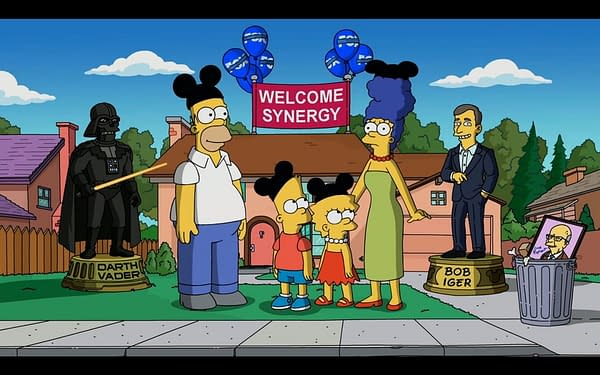 Including The Simpsons. The first 30 seasons will be available on the service beginning day of launch.
The service will launch on November 12th 2019.
$6.99 a month, or annual fee of 69.99.
Enjoyed this article? Share it!